Lexington Ushers in Technological Era with New Chief Information Officer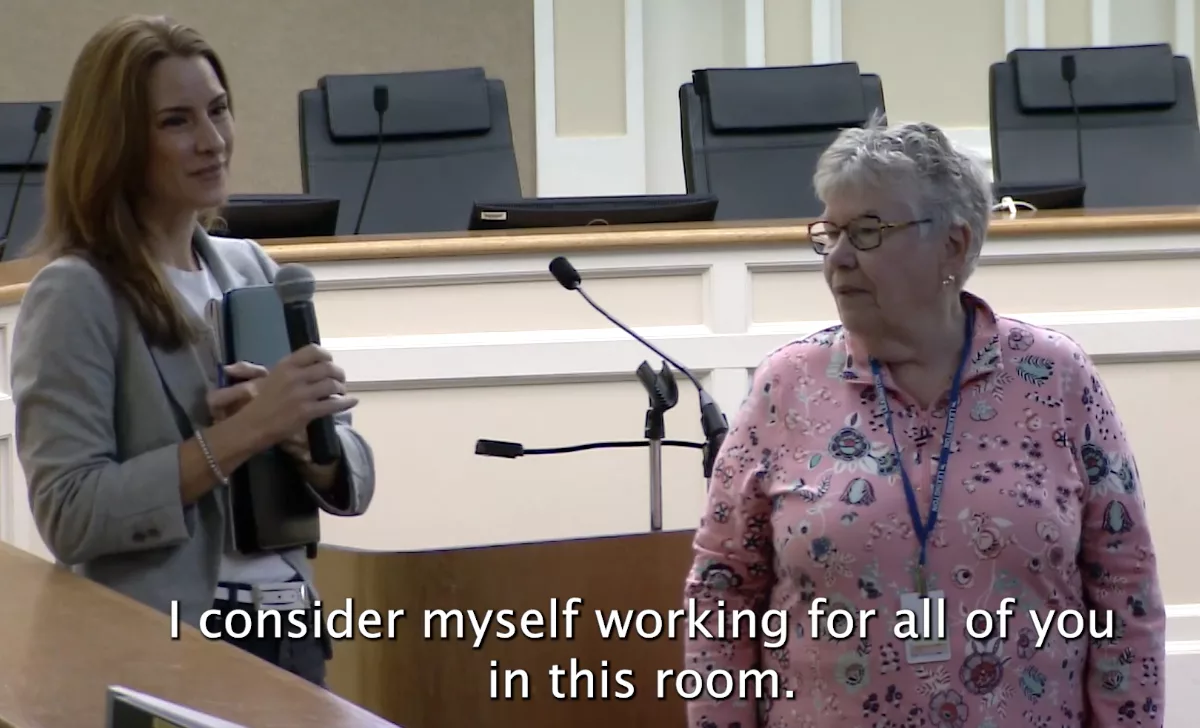 LEXINGTON, KY — In a world where technology reigns supreme, Lexington's government hopes to make a substantial leap into the future by naming Liz Rodgers as the new Chief Information Officer (CIO). With over 20 years of public sector information technology experience, Ms. Rodgers is expected to spearhead initiatives that will solidify Lexington's footing in the digital age.
Mayor Linda Gorton made the announcement on June 2, highlighting Ms. Rodgers' dedication to customer service and continuous improvement. Her appointment follows an extensive selection process involving over 50 applicants, in which Ms. Rodgers' government background and unwavering determination made her the clear front-runner.
"She is committed to customer service and continuous improvement, and so are we," Mayor Gorton said in a press release.
Ms. Rodgers has amassed a wealth of experience, having held a program management position at Connexus Credit Union in Wisconsin and leading information technology offices for various Kentucky state agencies. Her expertise in navigating governmental systems will undoubtedly be an asset to the Lexington-Fayette Urban County Government (LFUCG).
At a director's meeting on Friday, Sally Hamilton, LFUCG's Chief Administrative Officer, expressed elation over Ms. Rodgers joining the ranks. "Liz has private sector experience, but the majority of her experience has been in state government. And so she knows government. None of this bureaucracy is going to throw her," Ms. Hamilton said.
A native of Frankfort, Ms. Rodgers has both the professional and personal ties that ground her dedication to Kentucky's well-being. At the age of 45, she holds a bachelor's degree in telecommunications from the University of Kentucky and is devoted to her partner and her daughter, according to an LFUCG press release.
In a speech that resonated with her colleagues, Ms. Rodgers addressed the room at the director's meeting with gratitude and a pledge of servitude. "I consider myself working for all of you in this room. We're here to — My team and I are here to serve you. Make sure your technology needs are met, make sure they're understood and can't wait to sit down and talk to each of you personally," she stated.
Ms. Rodgers succeeds Aldona Valicenti, who served as CIO since 2012 and plans to work as a consultant. As Lexington propels into an era of technological advancements, the baton has been passed to an individual well-equipped to navigate the intricate terrain of governance and technology.
Additionally, the LFUCG director's meeting shed light on an expansive budget that is expected to bolster the new CIO's initiatives. The budget of $505 million, further supplemented by an additional $3 million from the council, includes a 5% raise for the government workforce.
"We have people in this room that work at finance, they've just cringed about this budget, but it will be just fine," Hamilton stated, "and so I think most of you got what you requested."
With a new CIO at the helm and a substantial budget, Lexington is poised to forge a path that embraces technology as an instrument of governance, service, and community building.
---
Photo: Liz Rodgers, LFUCG's new Chief Information Officer (left) speaks next to Sally Hamilton, LFUCG's Chief Administrative Officer. (LexTV screenshot)
Recommended Posts
Fri, September 29, 2023
Fri, September 29, 2023
Thu, September 28, 2023