Lexington Meta, a new weekly(?) column of local happenings, tidbits, and gossip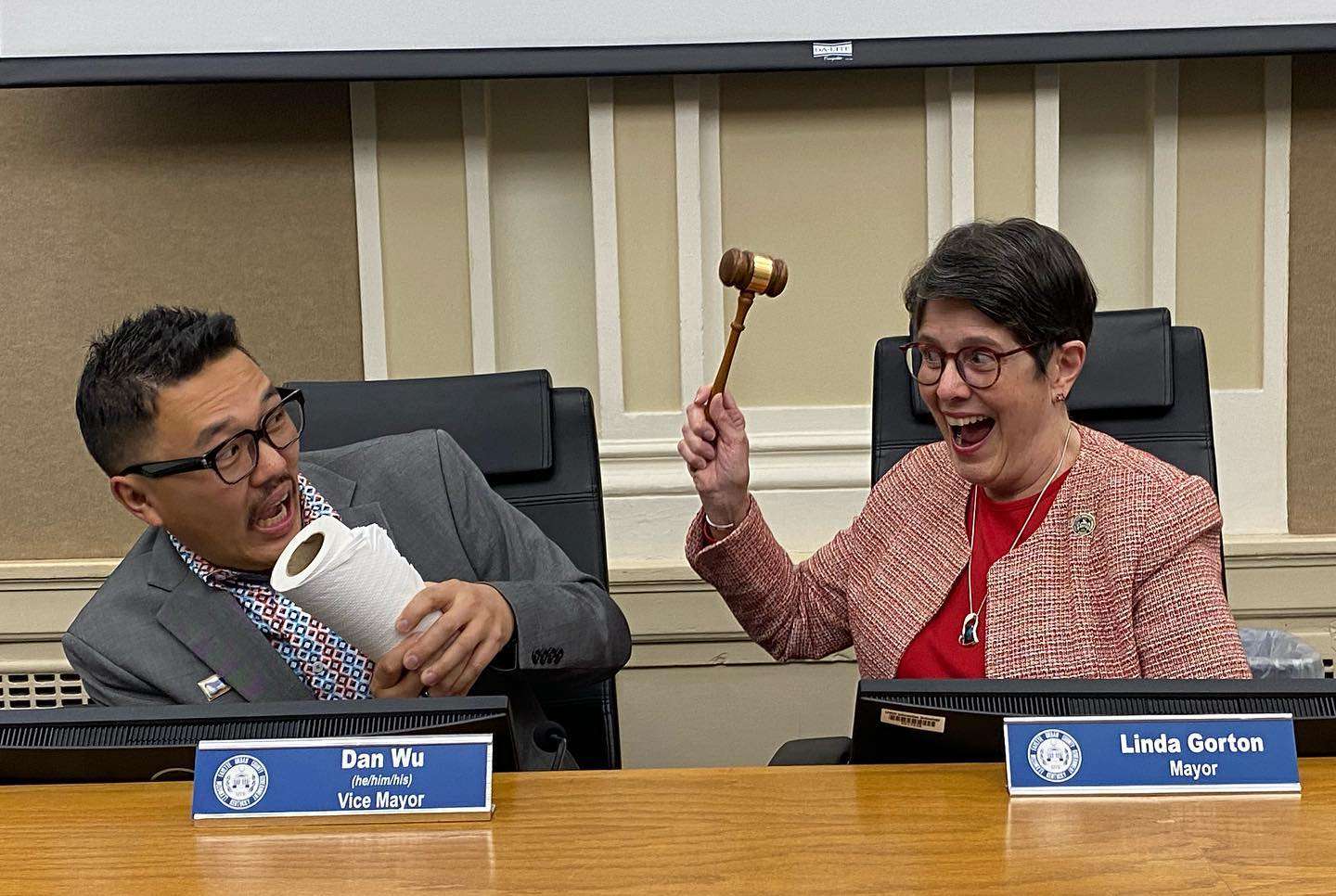 Sat, January 21, 2023
397
Times turning over a new leaf?
We're starting out the new year with a new experimental weekly(?) column here at the Lexington Times! The working title is Lexington Meta, but it could change down the road.
In its most basic use, meta- describes a subject in a way that transcends its original limits, considering the subject itself as an object of reflection.

That's So Meta: From Prefix to Adjective – Merriam-Webster
The idea behind Lexington Meta is to create a space for local content that "transcends its original limits," as Merriam-Webster once eloquently put it. The feedback I get most often on this publication is that I sometimes mix in opinion with my reporting. A close second is that I sometimes sensationalize stories. These are valid criticisms, so I've decided to make some improvements: starting next week, content in our News and Crime & Justice categories will tighten up, reporting only hard dry facts, without any of the snark, opinion, goofy satirical Photoshops, gossip, conjecture, or naked speculation. So basically nothing fun. Ever again. By popular demand.
Alas, all work and no play makes Paul a dull boy. The snark's not going away, it's just moving to Lexington Meta, which will serve as a retaining wall (septic tank?) of sorts for all the gossipy, sensationalized local happenings some of you want to hear and others don't. I'll also throw in a few local tidbits that I didn't have time to make full articles about. The plan is to make it a weekly column for now.
Wu in over his head?
The new Urban County Council had their first meetings of 2023 this week. Lexington's new Vice Mayor Dan Wu, who's best known as a celebrity chef and former owner of Atomic Ramen, is already getting his feet wet chairing committee meetings. According to his Council bio, Wu "has been a jack of all trades, having worked in journalism, retail, restaurants and other fields."
There have been some whispers around City Hall that the new Vice Mayor could be in over his head. These whispers were amplified when Wu decided to bring in a new legislative aide instead of keeping on the aide who served former Vice mayor Steve Kay. Wu brought in Victoria Falk-Cruz, who goes by Tori, to serve as his aide instead. I don't know much about Falk-Cruz, but an internet search revealed she served as outreach manager on Hannah LeGris's 2020 Council campaign. LeGris is widely viewed as one of the more progressive Council Members.
Legislative aides are some of the most powerful people in Lexington that you've never heard of, and a longtime aide holds a ton of valuable and often intangible institutional knowledge. You see, being a Council Member is not a full-time job–it's classified as a part time position and pays $34,033 per year. The aides, on the other hand, do most of the legwork. They're classified as full-time employees of LFUCG, and are what you might call "the man behind the curtain" at the Urban County Council.
Wu's choice of a former LeGris staffer could be seen as a signal the he and LeGris will be allies on the new Council. LeGris also has a new aide, according to a source familiar with City Hall. Her former aide, Sally Lambert-Warfield, got hired on by LFUCG's Division of Water Quality.
Despite hiring an ostensibly progressive aide and running a campaign that got him accused of being an actual communist by a local Internet troll, some of the more difficult-to-please leftists in town are still doubtful of Wu's capacity to be an agent of change for Lexington. Wu recently told the Herald Leader the new Council would likely break up the proposed Tenants' Bill of Rights (TBOR) into many separate proposals and pass them individually. Former Council Members David Kloiber and Richard Moloney had previously introduced an intact Tenants' Bill of Rights last year after housing advocacy group Kentucky Tenants pushed for it.
Wu's signal that Council would break up TBOR into individual pieces of legislation made skeptics speculate that it was a move to dilute it and minimize the actual impact, while still allowing the Mayor and Council to tout passing portions of it as an accomplishment. Those concerns may be overblown, however.
I decided to reach out to Dan Wu and find out what's going on from the man himself.
I emailed Wu some questions and never heard back due to a technical glitch (more on that situation later), so I decided to slide into his Insta DMs. He got back to me almost immediately. It was uncanny.
The Honorable Vice Mayor did not wish to go on record for this particular gossip column, so I can't report on the content of our conversation, but we had a genial chat where he came across as genuine and pragmatic. It seems to me that Wu will probably take a more cautious, disciplined approach while he ramps up in his new position. So don't get your hopes up that he'll go straight commie his first week. Sorry, LamePod.
But that doesn't mean Wu won't be a player on the new Council. To me, he seems like someone who will actually listen to constituent concerns, or at least reply their emails. Be smart and keep an eye out for how much leadership he shows once the training wheels come off.
Ribbon Watch
Mayor Gorton massacred yet another perfectly good ribbon Wednesday at Polo Club Park Apartments. I made a greatest hits compilation of her past ribbon cuttings last year, and I feel like it goes here, too.
Email-Gate
There could be an explosive* new email scandal underway in city government. Apparently some, but not all emails from The Lexington Times domain, lexingtonky.news, get flagged and deleted by our city government's phishing and spam filters. LFUCG's domain is lexingtonky.gov, so their algorithm probably thinks we're an email scammer trying to impersonate a city employee.
So that's why Devine Carama never emails me back…
ONE Lexington-Black Soil Partnership
ONE Lexington Director Devine Carama and new guy Kenneth Payne went door to door with food boxes recently in a neighborhood impacted by gun violence. The boxes came from Black Soil, a new-ish farm share operation with a fulfillment center behind Greyline Station. It's a pretty neat idea for a partnership, but ONE Lexington's budget for food and household items this Fiscal Year is only $6,200 out of a $365,000 total program budget. Maybe Carama should talk to the Mayor about getting that bumped up in her next budget?
Belle's Drama
UPDATE: The Lexington Times obtained a copy the police report via open records request. It looks like the Redditor did indeed file a report, but maybe the LPD spokesperson didn't want to vouch for the veracity of everything in the post when he said "We do not currently have a report that matches that information."
In a now deleted post, a Reddit user alleged that they were drugged at Belle's Cocktail House. The post was made on Monday and the incident allegedly occurred on Saturday night. It was the "top" post on /r/lexington for most Monday, which means it likely got upwards of 10,000 impressions, in my experience. I reached out to LPD about the post, since they were referenced several times in it. LPD comms guy Guy Miller emailed me the following statement after asking around in the Department:
Our investigations unit is aware of the below statement made on Reddit. We do not currently have a report that matches that information and ask anybody involved to contact the Lexington Police Department to file a report.
Who knows what really happened there 🤷‍♂️ That's Reddit for you, I guess.
The Lantern is lit
Biden-connected nonprofit news outlet Kentucky Lantern has been publishing for almost two months now. They've done well so far, and fill in a lot of reporting gaps at the state level. It's especially helpful that all their stories are Creative Commons License, so local publications can pick them up.
Their connections occasionally show through, like the time they did an article that was basically just an Obamacare commercial, but I haven't really minded too much.
Consolidated Baptist Opioid Town Hall
New District 6 Council Member Denise Gray helped organize a town hall meeting at Consolidated Baptist Church around the opioid crisis and how to spend Lexington's portion of a lawsuit settlement against opioid manufacturers. She provided data that showed North Lexington suffered more overdoses than any other part of town and also said that the African-American community had been disproportionately effected.
Gray talked about the need to reduce the stigma around addiction and bring discussion of the opioid crisis to light. This particular quote is something everyone in Lexington should take to heart:
Often when a loved one passes away due to an overdose, we say the loved one passes away due to seizures, cardiac arrest, or some other name. It is time we call the "thing" by its name and address this issue which affects every aspect of our lives—public schools, the criminal justice system, mental health, our faith, violence, and so much more.

District 6 Council Member Denise Gray
LEX18 had cameras at the town hall.
Tipster triggers audit of Council spending
An anonymous tipster convinced the city's internal audit board to audit Urban County Council's spending. The tip alleged that some Council Members were spending official money for their own personal use. The audit was announced Friday afternoon and will cover 2021-2022.
As soon as I saw the news, I texted Rock Daniels to see if it was him. Rock made a lot of noise about Council spending during his 2022 Council campaign, including talking about it in public comment at Council meetings, tweeting about it, and even bringing it up in an interview with the Herald Leader at one point.
When I asked Rock if he was the anonymous tipster, he declined to comment on the record.
We chatted about the topic of transparency in local government some, and he told me that despite being critical of him in the past, he's optimistic that the new Council will be more transparent with Dan Wu as Vice Mayor.
Council goes to jail
Talk about bad timing. Several Council members were touring the jail on Friday when the audit was announced. Sources say they were still allowed to leave.
The Leader is lacking
Fayette PVA David O'Neill is looking for his morning paper, if anyone's seen it.
The paywalled Herald Leader currently costs $15.99 per month for digital and $6.35 per week to maybe get a paper copy, too. Kinda seems like NewsBreak has most of their content for free, though.
Villainous oops
Villainous had a little glitch in their purchasing process recently. The owner was looking for a good winter beer and saw a nice peanut butter stout they thought sounded good. When the purchased keg arrived, though, they were shocked to learn they had ordered peanut butter sour by mistake.
The regulars haven't been getting the job done polishing off that keg, so definitely go check it out so they can have two good beers on tap again 😭
Wu's kitten
And finally, Dan Wu has an adorable new kitten. Can you say office cat?
---
[Top photo: Dan Wu, Instagram]
Recommended Posts
Fri, September 29, 2023
Thu, September 28, 2023
Tue, September 26, 2023