The Lexington Times is an online local news, accountability, and commentary publication based in Lexington, Kentucky. Established July 2022.
The original Lexington Times was established in 1900. It is unknown when or why they went out of print. In their August 26, 1900 issue they throw a little shade at the Lexington Leader for running an ad for a fake telegraph school. They also have an ad for the Lexington Brewing Company and their "HIGH CLASS BEERS". Don't worry, though, we don't run any ads. We're also completely free! We'd never put up a paywall like that other paper.
All Lexington Times content is licensed under a Creative Commons Attribution 4.0 International License. With attribution, you are free to copy and redistribute the material in any medium or format, remix, transform, and build upon the material for any purpose, even commercially.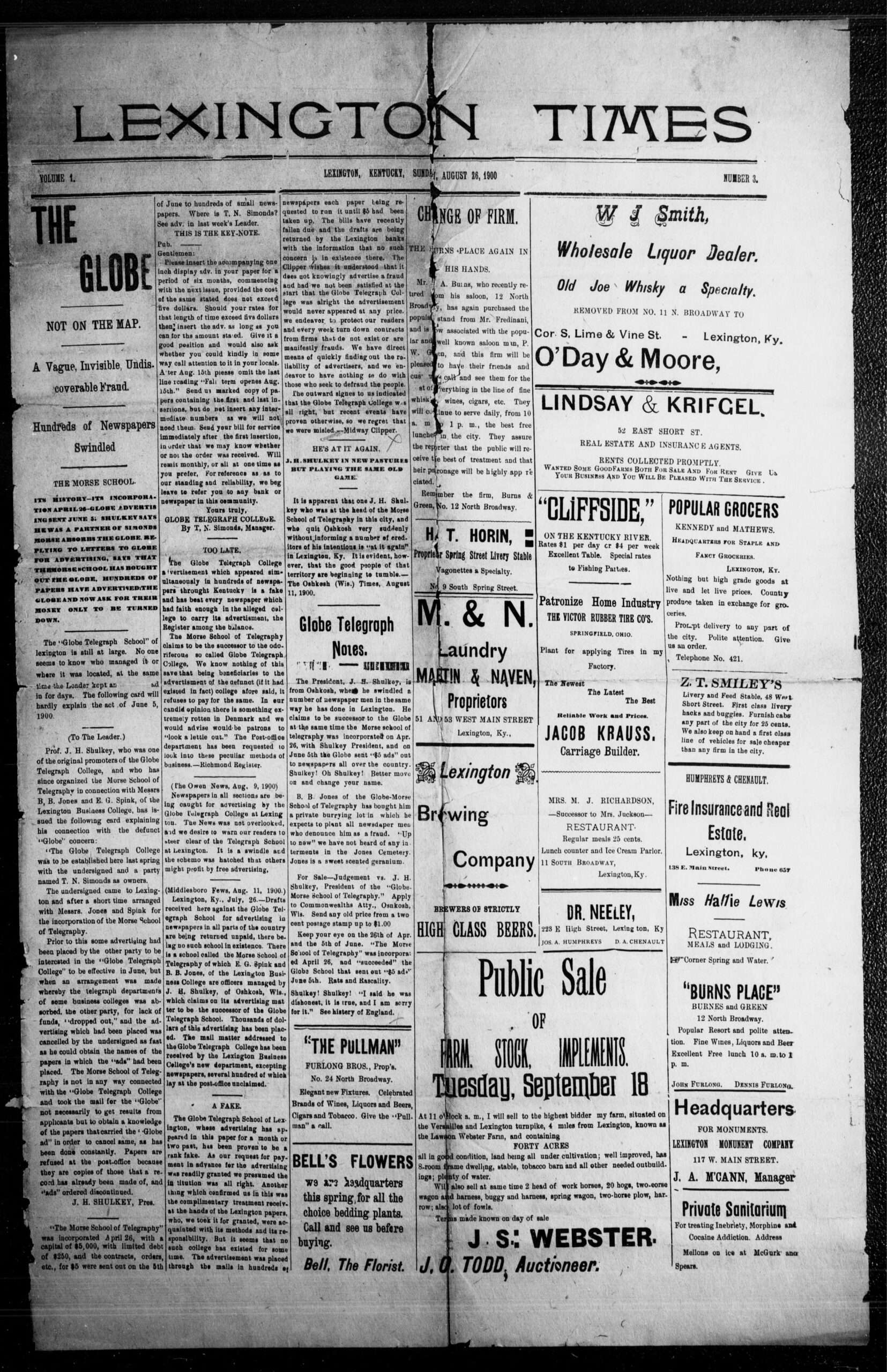 Contact
Web Editor
Paul Oliva
Lexington, KY 40515
[email protected]
Paul was born and raised in Lexington, Kentucky. He graduated from Tates Creek High School and the University of Kentucky. He is a registered nonpartisan and voted for Gatewood Galbraith each time the legendary Lexington politician appeared on his ballot.