Fentanyl dealer sentenced to prison – Crashed car with large quantities of drugs on I-64 in Fayette County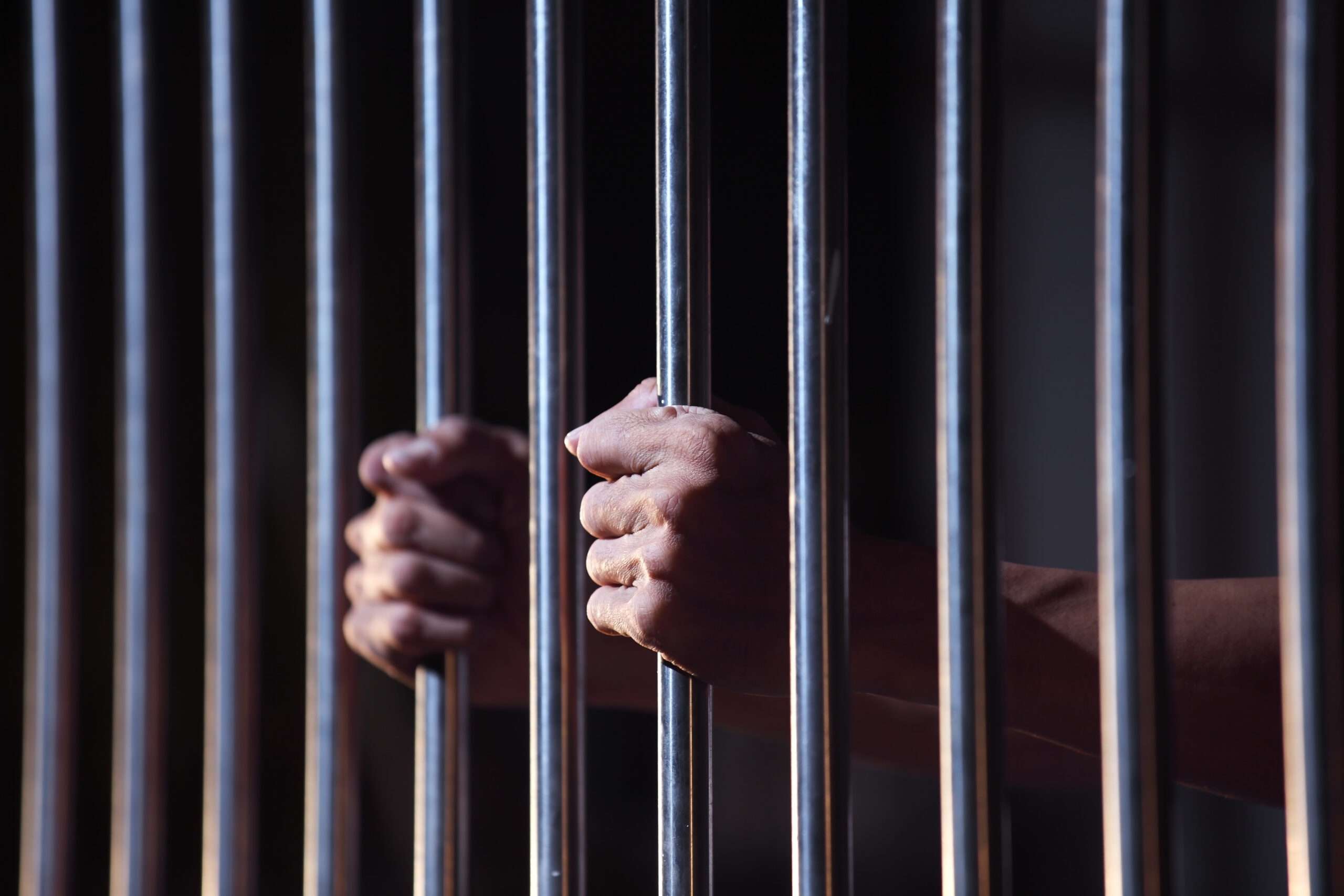 Lexington, Ky.–A Lexington man was sentenced to 58 months (almost six years) in federal prison Monday by US District Judge Karen K. Caldwell.
Timothy A. Evans, 28, pled guilty to Possession With Intent to Distribute 400 Grams or More of Fentanyl and Convicted Felon in Possession of a Firearm in November 2021.
In August 2021, Evans was arrested after crashing his vehicle on I-64E near the 85 mile marker. A bystander saw Evans extricate himself from his crashed vehicle, "frantically" dig a lockbox from the car, and throw it into the woods. Large quantities of narcotics were later found inside the box.
Evans had previously pled guilty to state drug trafficking charges in 2018.
Here is an excerpt from the criminal complaint against Evans, written by DEA Special Agent Christine McHugh:
Probable Cause
On August 2, 2021, at approximately 7:39 pm, EVANS was operating a black, Toyota Camry in the area of I-64 East near the 85 mile marker. Lexington Police Department Officer Ryan Wells was dispatched to a collision that involved EVANS' black, Toyota Camry and a Chevrolet Impala.  At the site of the collision, Officer Wells observed the Camry flipped over and the Impala sideways in the road. The Impala had an occupant still inside the vehicle, while EVANS was outside of his vehicle.
Officer Wells approached EVANS to question him about the collision and detected a strong odor of marijuana emanating from the Camry.
During the investigation of the accident, Lexington Police and Fire Dispatch contacted Officer Wells concerning an anonymous caller who observed the accident involving EVANS. The caller stated that after observing the black vehicle in the wreck, he initially stopped at the scene of the accident due to its severity. The caller noted with particularity the location and color of the vehicle stating it to be a black vehicle upside down. This was consistent with the vehicle identified by law enforcement that was driven by EVANS. The caller noted the odd actions of the driver of the Camry once he extricated himself from the vehicle. The caller described the driver of the vehicle frantically looking for a box inside his vehicle, locating the box, and running and throwing the lock box into the woods. Law enforcement subsequently located a box consistent with what the caller described, at the location described by the caller. Due to the particularity of the caller's description of the events he observed which he deemed odd, a transcript of the call has been included in its entirety as an attachment to the affidavit.  
From the Camry, Officer Wells looked over toward the tree line and observed fresh footprints, including tall grass appearing trampled down and branches disturbed, going into a wooded area.  
Officer Wells followed the footprints in the tall grass wooded area. While following the footprints Officer Wells observed a trail of pills and a pill bag in the path of the footprints.  The baggie of pills was observed to have fresh, smeared blood on it.  
Officer Wells continued to follow the footprints which ultimately led to a black toolbox. Officer Wells located the toolbox approximately 15 yards from the crash scene in a wooded area that appeared to be the same description referenced by the caller. It was also observed to have fresh blood smeared on it. Officer Wells opened the box and inside was a large quantity of suspected narcotics. The following provides the suspected drug types and approximate weights as well as the other items located and seized from the box: 
large baggie of a gray substance, consistent with fentanyl, in a brick form, weighing 1417.47 grams; 
a large baggie of a white powdery substance consistent with powder cocaine weighing approximately 623.59 grams; 
four baggies weighing 170.07 grams of pressed powdery light blue pills suspected to be pressed fentanyl; 
a baggie of suspected Xanax bars weighing 283.495 grams which could also be possible pressed pills; 
and, a baggie of suspected Adderall pills weighing approximately 22.5 grams. 
Nineteen suspected oxycodone pills were located in the area of the toolbox. 
The box also contained small and large baggies for packaging, a digital scale with residue, and baby wipes. 
Officer Wells further located a Gucci bag approximately 10 yards from the toolbox, consistent with the distance throwing the bag would cause it to travel, and in the line of EVANS' ostensible flight from the crash scene. The bag contained approximately 16 ounces of marijuana. EVANS admitted to police that he owned the Gucci bag. 
The driver of the Impala involved in the crash reported to police that EVANS offered to pay him $500 to forgo contacting the police. 
The crash occurred in a rural, farmland area. Officer Wells did not see anyone else in the area of the toolbox and pill bags. 
EVANS admitted to Officer Wells that he was the driver and sole occupant of the Camry. 
The blood on the bags and toolbox was fresh and not dried. Officer Wells also observed blood on EVANS' hands and arms, presumably due to the collision.  
Lexington Police Officers also located a firearm, an FN Herstal pistol, in the Toyota Camry. The pistol had a 20-round magazine and one round chambered. Once the Camry was flipped back over, police found the gun in the driver's seat. 
EVANS had a stack of cash in each of his front two pockets – a banded wad of $1,050 and $1,452 of loose cash.  EVANS advised officers that he mowed yards and did other work.  
Officers located an iPhone and flip phone on EVANS' person and a second iPhone in EVANS' car. Possessing multiple phones, including a disposable phone, is further evidence that EVANS was involved in drug trafficking activities.  
Officer Wells returned to the collision site, and placed EVANS under arrest for state drug trafficking charges. 
I have consulted with members of the DEA LRO, and based on the quantity, appearance, packaging, and presence of other suspected narcotics in the toolbox, I believe the grey substance in brick form to in fact be fentanyl. The quantity of fentanyl located and seized by law enforcement is not consistent with personal use and is indicative of trafficking.  
Following the arrest of EVANS, your affiant checked a reliable law-enforcement database for EVANS' criminal history. This database has been used before by law enforcement and has been determined to be reliable.  EVANS' criminal history includes the following:  On June 28, 2018, EVANS was charged in Fayette County (Kentucky) Circuit Court case 18-CR-713 with the offences of TICS 1st Heroin, TICS 1st Cocaine, and Receiving Stolen Property, a firearm. On October 16, 2018, EVANS pleaded guilty to the amended charges of PCS 1st Cocaine, PCS 1st Heroin, and concealed carry firearm and was sentenced to 2 years in prison on count 1 and 2 years in prison on count 2, both suspended, to be served consecutively with each other. Defendant was also sentenced to 12 months in jail on Count 3.
Transcript of Lexington Police and Fire Dispatch Call at 17:48 hours on 8-2-2021 
Dispatch: Lexington Public Safety, how may I help you?  
Caller: Ah yes, I just witnessed an accident on I-64 heading east. I think it was still in Lexington, heading out of Lexington towards Winchester.   
Dispatch: Mm hmm 
Caller: There were no injuries and the accident was already called in. This happened about 10 minutes ago. But, I wanted to call and report that the guy, I guess the driver of the vehicle, he was right next to me, and he hit the median, he clipped probably going about 70 miles an hour, his car landed upside down and he slid about 200 feet. So I got out and start, park my car and told my son not to move and started sprinting….and he, somehow, he was okay 
Dispatch: Mmm hmm 
Caller: …but he was frantically digging in the back of his car. And he, he ended up, I thought he was trying to dig somebody out but it was a box. He dug out a box. And it looked like a lock box and he ran and he threw it in the woods. So…. 
Dispatch: Okay 
Caller: ….something wasn't right. And I just wanted to let somebody know… 
Dispatch: …and he was in the black vehicle? 
Caller: Yeah it was a black vehicle. It was on I-64, I mean this guy, 70 miles an hour right next to me, slams into the median, flips, I can't believe this guy's alive. Yet alone, he didn't have a scratch on him. I don't know how, but he was, he wasn't concerned about anything but getting that box, throwing it in the woods. So, if you, if you're, if you walk perpendicular to where his vehicle is into the woods, he walked in about maybe 5 feet and he threw the box. So I, I just thought that information might be appropriate for the officers responding to the scene.  
Dispatch: Okay, all right, we'll let em' know 
Caller: All right, thank you mam. 
Dispatch: Thank you so much. Bye bye. 
Recommended Posts
Sat, September 30, 2023
Fri, September 29, 2023