Delta-8 THC, mildly less potent than marijuana's delta-9, is legal in Ky. but has risks and new rules; could face further regulation
By Heather Close (Kentucky Health News)
"While politicians debate whether to legalize medical marijuana in Kentucky, a lesser-known product that gets people similarly high is flourishing in the state. And it's already legal," reports Morgan Watkins of the Courier Journal.
Delta-8 tetrahydrocannabinol, which is moderately less potent but "almost identical to the delta-9 THC in marijuana that drives the mental high" can be sold to anyone in Kentucky, "theoretically even children, at the seller's discretion," Watkins reports.That's due to a law passed by Congress, and the unwritten law of unintended consequences.
"The delta-8 business bloomed from an unforeseen loophole thanks to a law federally legalizing hemp, a cannabis plant with very little delta-9 THC," which U.S. Sen. Mitch McConnell got passed to help farmers raise hemp, Watkins writes. "Delta-8 can be indirectly derived from hemp, and the way the 2018 law was written opened the door for businesses to make and sell it."
The door opened wider last year, after a circuit judge in Boone County "ruled delta-8 is allowed as long as such products don't have a higher concentration of delta-9 than federal law permits," Watkins notes. "Dozens of business owners in the Louisville area gradually have put delta-8 vapes and edibles on their shelves. This upstart market even fueled the opening of new stores."
Into that regulatory gap has jumped Democratic Gov. Andy Beshear. When he issued an executive order for medical marijuana last fall, he issued another requring delta-8 products to "meet certain rules, including packaging and labeling requirements that apply to other hemp-derived materials," Watkins notes.
New legal challenges could arise at the Kentucky General Assembly, which is again debating the issue of medical marijuana. The state Senate banned delta-8 last year, "but the bill died in the House," Watkins notes. "Conversely, the House has passed legislation to permit medical marijuana in recent years that died in the Senate."
Some in the industry told Watkins that delta-8's popularity in states such as Kentucky, Indiana and Tennessee stems from the fact that medical and recreational marijuana aren't legal there. Jim Higdon, co-founder of Kentucky-based cannabidiol brand Cornbread Hemp, told her: "As a product of prohibition, delta-8 THC is the bathtub gin of our generation."
Delta-8 can be produced from cannabidiol, or CBD, Watkins notes: "The resulting oil is then used in products. With minimal-to-no regulations in various states, pretty much anyone can make delta-8."
But the product has risks. Kent Vrana, pharmacology chair at Penn State, told Watkins that delta-8 products may contain heavy metals, chemical solvents and pesticides. "Using delta-8 also involves some of the same risks as using marijuana, Vrana said, including the possibility of developing an addiction. The U.S. Food and Drug Administration hasn't evaluated or authorized delta-8 products "for safe use in any context." Vrana said research into medical marijuana shows it can stimulate the appetite and limit seizures, and there are indications it can help manage pain. He said there's no question delta-8 has similar potential."
Photo: CBD pre-rolled joints infused with hemp flower and delta-8 THC. (Wikimedia Commons)
---
Kentucky Health News is an independent news service of the Institute for Rural Journalism and Community Issues, based in the School of Journalism and Media at the University of Kentucky, with support from the Foundation for a Healthy Kentucky.
Recommended Posts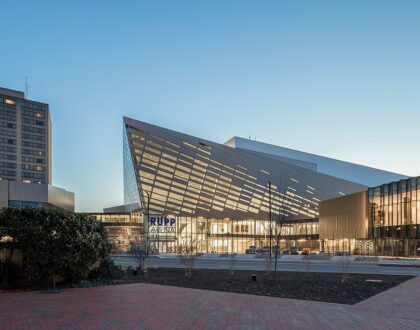 March 28, 2023