Anti-Trans Bill Gains Final Passage After Last Minute 'Trick' Brings It Back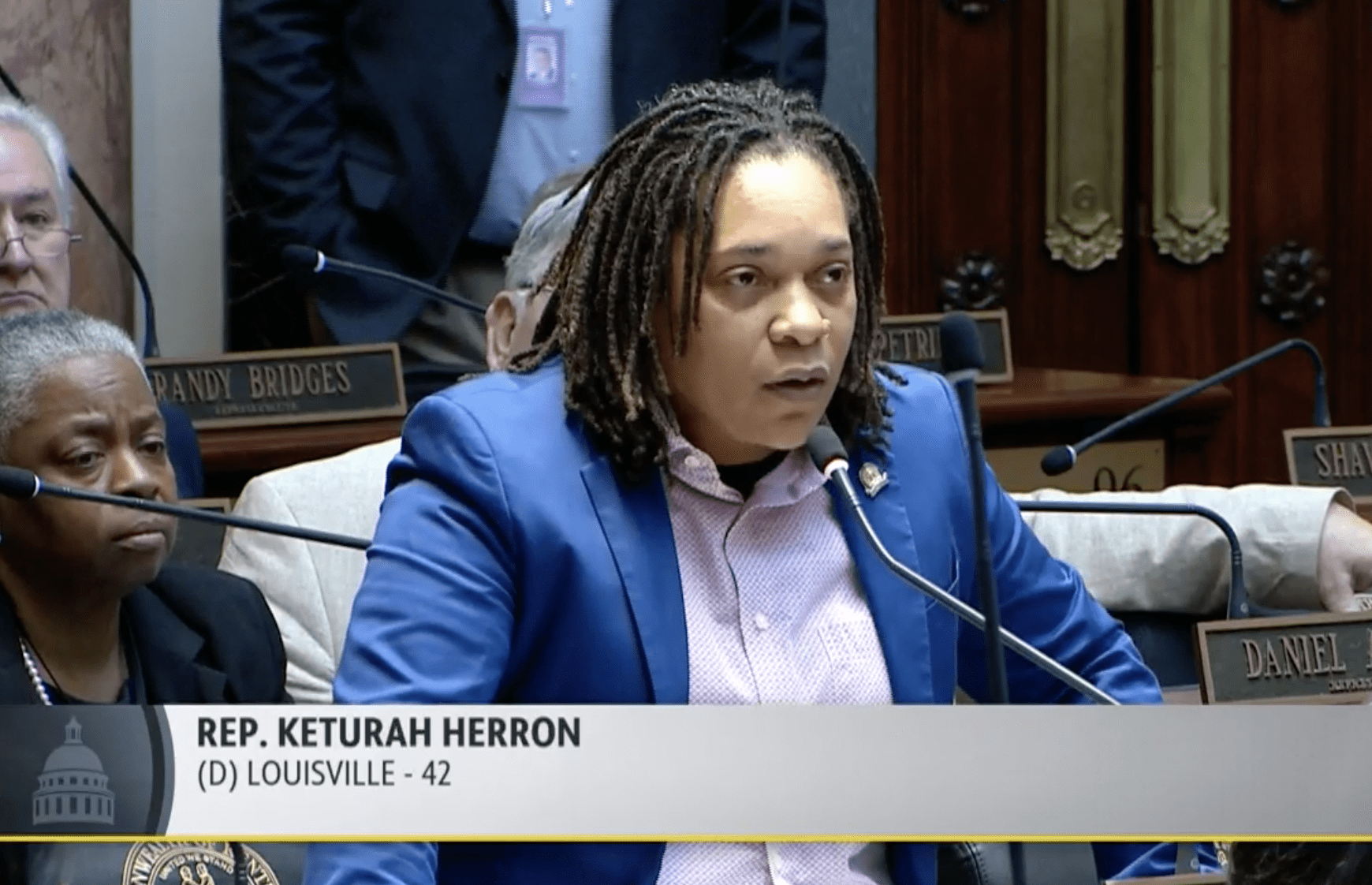 UPDATE: The House passed the amended SB 150 by a vote of 75-22. The Senate concurred 30-7. The bill will likely become law.
Frankfort, Ky.–Kentucky Republicans have revived an anti-LGBTQ bill, which includes a ban on gender-affirming health care for transgender youth in the state. Another version of the bill was scaled back last night, which caused disunity among the Republicans.
However, an amended version of Senate Bill 150 was introduced, prohibiting schools from requiring or recommending teachers use a trans student's preferred pronouns and required schools to notify parents when curriculum related to human sexuality was going to be taught. The amendment also includes portions of House Bill 177, banning "any child regardless of grade level" from receiving instruction "studying or exploring gender identity, gender expression, or sexual orientation."
Senator Max Wise, who co-sponsored the amended bill, claimed that the proposed law aims to protect children from harm. However, the bill's critics, including the Kentucky Medical Association, the Kentucky chapter of the American Academy of Pediatrics, and the American Psychological Association, argue that gender-affirming care is essential for children with gender dysphoria. The bill would ban gender reassignment surgery, the prescription of puberty blockers and hormones, and inpatient and outpatient gender-affirming hospital services for anyone under age 18.
The LGBTQ advocacy group, the Fairness Campaign, has criticized the committee substitute as a "cheap, 11th-hour" trick. Democratic Representative Josie Raymond expressed her disapproval of the bill and said that it harms children in every school in the state. Despite her opposition, the House has already passed a ban on gender-affirming care, and the committee substitute is likely to pass the full chamber today.
The final days of the Legislature's regular session have revealed division and infighting among the political majority as they grapple with how far to wade into national culture wars. The decision to ban gender-affirming care for transgender youth is the latest example of Kentucky Republicans' efforts to combat "woke" issues. As the GOP caucus remains deeply divided on how far to take limits on care for trans kids, it is unclear if the Senate will concur with the altered SB 150.
Photo: Rep. Keturah Herron, D-Louisville, speaks against SB 150 on the House floor Thursday. (KET)
Recommended Posts
Sat, September 30, 2023
Fri, September 29, 2023
Fri, September 29, 2023