Former Lexington Council Member Votes For Anti-Trans Bill in State Senate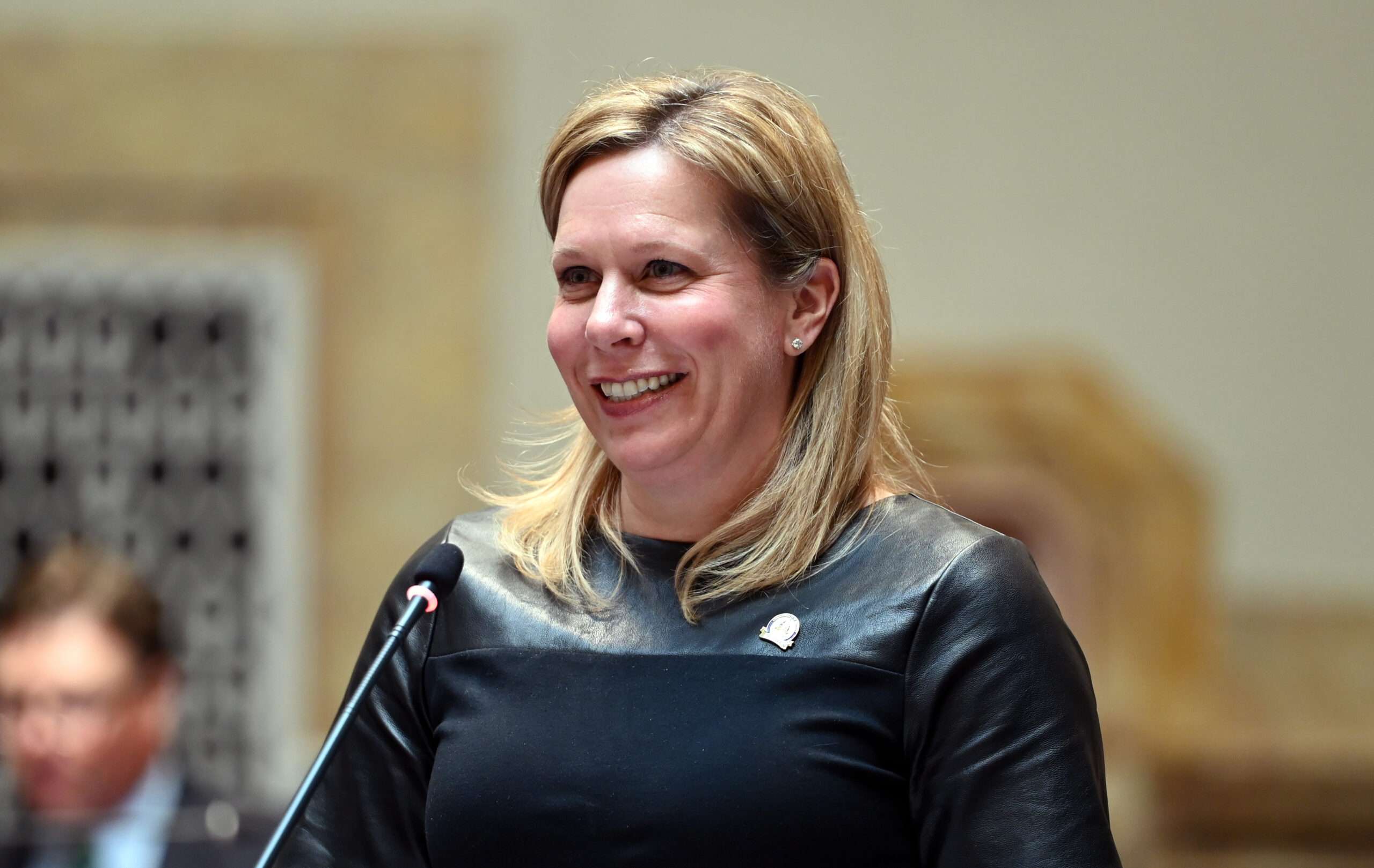 Frankfort, Ky.–A former Lexington-Fayette Urban County Council Member recently voted to concur on Senate Bill 150, an anti-trans bill, in the Kentucky legislature. Amanda Mays Bledsoe, R-Lexington, voted in favor of passing the bill, which imposes new anti-LGBTQ restrictions on public schools. SB 150 has been criticized by Democrats, civil rights organizations, and LGBTQ advocacy groups. Bledsoe was elected to the Senate in 2022 and is in her first term.
Bledsoe represents Senate District 12 which includes southwest Fayette County, as well as portions of Woodford and Boyle.
According to the Courier-Journal's Olivia Krauth:
SB 150's initial provisions, including one allowing teachers to misgender their students, remain intact.
A new section added a ban on gender-affirming medical care for trans youths, despite medical experts and their professional associations saying such care is safe and effective treatment for children with gender dysphoria.
Doctors would be required to set a timeline to detransition children already taking puberty blockers or undergoing hormone therapy. They would be allowed to continue offering care as they taper a child's treatments, if immediately taking them off the treatment could harm the child, the bill says.
Schools would not be allowed to discuss sexual orientation or gender identity with students of any age – a key provision of "Don't Say Gay" bills across the country.
Schools would not be allowed to talk about sexually transmitted diseases or human sexuality before sixth grade and would need to require parental consent in sixth grade and up.
A provision requires school districts to craft bathroom policies that, "at a minimum," will not allow trans kids to use the bathroom tied to their gender identities.
In a change from House Bill 470 – a sweeping anti-trans bill held up in the Senate – SB 150 would allow children to legally change their names or alter their birth certificates as part of their transitioning.
Despite having stalled in the Senate, House Republicans tried to revive the legislation by attaching provisions that restrict health care for trans youth to SB 150. Although the bill was passed by the House with a 75-22 vote, its fate remains uncertain in the Senate, where Republicans view some of its elements as too extreme. Gov. Andy Beshear, a Democrat, has 10 days to either veto or sign the bill into law, but the GOP supermajority appears to have the votes to override a veto.
The ACLU of Kentucky has vowed to take legal action against the bill if it becomes law, calling it "unconstitutional." The Trevor Project has also condemned SB 150, saying it is one of the most extreme anti-trans measures in the United States. The legislation has been criticized for being rushed and not allowing meaningful and informed debate and engagement from the public. Its passage has caused disillusionment among residents and civil rights organizations, who view it as a national agenda of fearmongering.
Bledsoe did not immediately respond to a request for comment.
Top photo: Amanda Mays Bledsoe, R-Lexington, smiles on the Senate floor. (LRC PIO)