Police Officer Disciplined After Third At-Fault Collision in 12 Months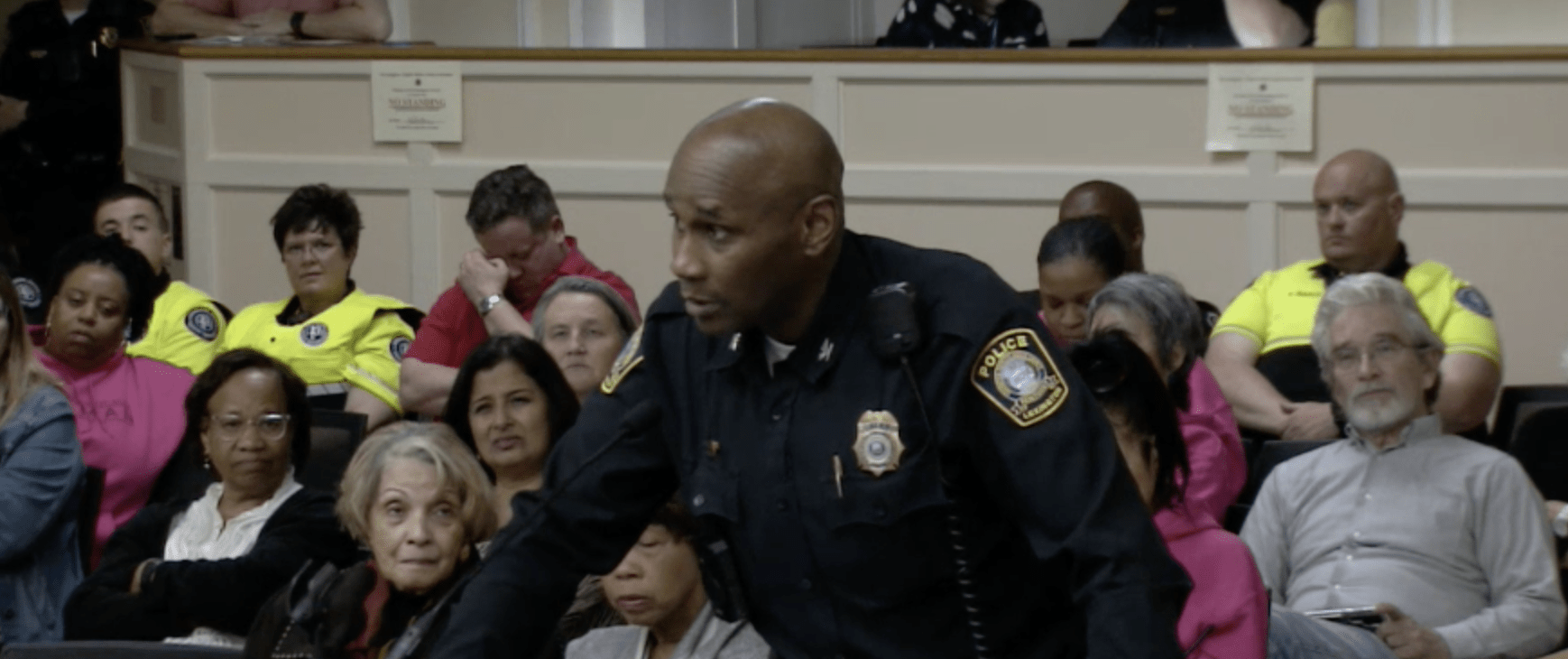 Lexington, Ky.–The Lexington-Fayette Urban County Council heard a police disciplinary recommendation at their Thursday meeting. The Chief of Police, Lawrence Weathers, presented the case of Officer Wesley Watkins, who had violated the General Order 197302k Disciplinary Procedures Appendix B Operational Rule 1.40 on Preventable Collisions.
According to the investigation, Officer Watkins was involved in at least three at-fault collisions within a 12-month period, with minor property damage and no harm to the public or police department members. He had already completed driver retraining on September 13th, 2022, but it did not prevent the third collision on January 12, 2023. Watkins took full responsibility for the collisions and accepted a written reprimand and two-week suspension of home fleet.
Council Member Jennifer Reynolds asked if Watkins would undergo additional training, to which the Chief responded positively, including more monitoring.
Council Member James Brown inquired about the nature of the collisions, whether they were responding to calls or pursuing. The Chief clarified that none were in pursuit, but at least one collision occurred while Watkins was responding to a call.
Council Member Denise Gray asked if three collisions in a year were typical of an officer, and the Chief responded, "not many." The Chief explained that the department had strict policies on collisions, and they had reoccurring training for driving every year or every other year. The training focused on emergency driving, but most collisions were minor things like "backing and turning" while multitasking.
Council Member Dave Sevigny asked if the department conducted random drug tests for officers involved in collisions, and the Chief confirmed that they did, but only when damage exceeded an unspecified amount.
After the discussion, the council approved the recommendation for Officer Watkins, with Councilmember Reynolds and Baxter making the motion. No one opposed the motion, and it passed.
The hearing did not provide any insight into Officer Watkins' future career with the police department. He was listed as an Officer with LPD's Patrol unit in the FY22 LFUCG Salary Database. Weathers said this is Watkins' first formal complaint since being hired by the Department in 2017.
---
Top Photo: Lexington Police Chief Lawrence Weathers presents a police disciplinary recommendation to the Urban County Council on Thursday, March 23. (LexTV)
Recommended Posts
Fri, September 29, 2023
Fri, September 29, 2023
Thu, September 28, 2023