Kentucky lame-duck lawmakers flew to Hawaii on taxpayers' tab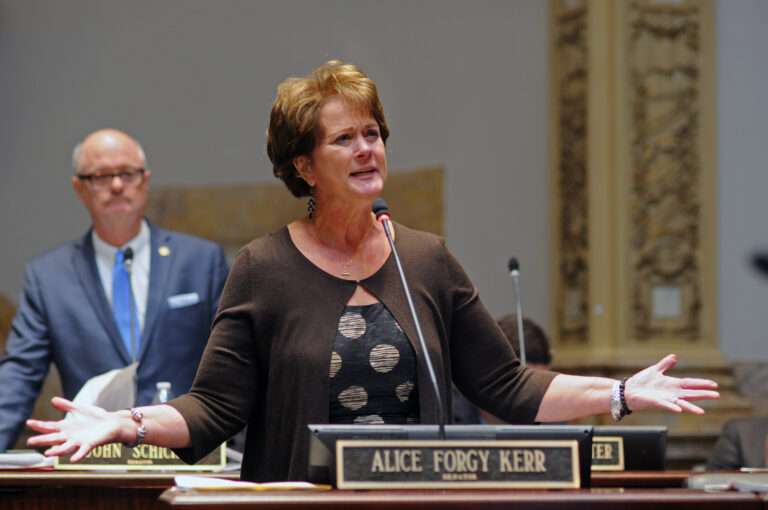 Altogether 26 legislators attended Council on State Governments conference Dec. 7-10 in Honolulu
by Jack Brammer, Kentucky Lantern
Seven lame-duck lawmakers were among 26 members of the Kentucky General Assembly who attended a conference last December in Hawaii. The trip cost taxpayers more than $86,000.
The conference of the Council of State Governments in Honolulu, which attracted more than 1,000 state legislators from across the country, offered workshops on various governmental issues. It was held Dec. 7-10.
The expenses paid include $752.88 to each lawmaker except House Speaker David Osborne. Osborne got paid $942.38 in salary because expense payments to the speaker and Senate president are enhanced.  He also claimed $40 for other expenses for tips to hotel staff.
"This simply amounts to lame spending for lame ducks," said Jim Waters, president and chief executive officer for Bluegrass Institute for Public Policy Solutions. "It shows a lack of respect for taxpayers."
Information about the expenses associated with the Hawaii conference was obtained from the Kentucky Legislative Research Commission through the Kentucky Open Records Law.  The commission did not respond to questions about LRC staffers who attended the conference and their expenses.
The total reimbursement payment to legislators for the conference according to the LRC  was $86,095.15.
The seven lame-duck Kentucky legislators on the trip were Rep. Jeffrey Donohue, D-Fairdale; Rep. Angie Hatton, D-Whitesburg, who was House minority whip; House Minority Leader Joni Jenkins, D-Louisville; Sen. Alice Forgy Kerr, R-Lexington; Rep. Ed Massey, R-Hebron, who was chair of the House Judiciary Committee; House Majority Whip Chad McCoy, R-Bardstown; and Rep. Patti Minter, D-Bowling Green.  Their expenses totaled $26,492.
Some of the seven lost re-election bids in the November general election and some had announced their retirements earlier.
Angela Billings, communications director for Senate Republicans, said state law provides that members of the General Assembly, like other state employees and public officials, are reimbursed for their travel expenditures when they are on official business.
She said, this includes approved travel to legislative conferences where the members participate in panel discussions, give policy speeches, or receive information on current issues.
In the case of Kerr, said Billings, she was asked to serve on a civics panel, "Leading in a Polarized Environment," with former Democratic Gov. Steve Beshear, the father of current Gov. Andy Beshear, during the conference.
"Therefore, Sen. Kerr's travel was on official business while she was a sitting state senator and she was eligible to seek reimbursement of her expenses consistent with state law," said Billings.
Kerr said in an interview that she was honored to be asked by the Council of State Governments to be a presenter at the Hawaii conference about polarization in American politics
"They asked me to do this in September and I agreed," she said.  "There are indications they would like for me to do more on this subject."
Regarding whether taxpayers should have to pay expenses for lame-duck legislators to attend out-of-state conferences, Kerr said, "I felt what I did was in my official position."
Hatton, an attorney, said she got reservations early for the Hawaii trip and "was still very much on the job, still handling constituent calls when I went to it."
She noted that programs at the conference included emergency management, which she was dealing with in line with summer flooding in Eastern Kentucky.
Hatton also said the Hawaii conference was the only one she applied for in 2022.
The other outgoing legislators could not be immediately reached for comment.
Waters, of  the nonprofit, nonpartisan, free-market think tank Bluegrass Institute that often praises legislative leaders, said he did not understand how Kentucky taxpayers are going to benefit by sending ­­­­­­­lame-duck legislators to Hawaii for a four-day conference.
"There is no benefit," he said. "They may say they got something out of a meeting, but look how little time they have to use it.  Their requests should not have been approved."
Senate President Robert Stivers, R-Manchester, and House Speaker David Osborne, R-Prospect, approve legislators' requests to attend out-of-state conferences.
Stivers, in an email, said, "Not only do these conferences provide valuable networking opportunities for our legislators, but they also include exposure to best practices in legislation from other states that Kentucky may benefit from."
He noted that Kentucky has hosted the Council of State Governments-South convention in Lexington in 2016, the Council of State Governments National convention in Covington in 2018, and the Senate President's Forum in Lexington in 2022. The Council of State Governments has its headquarters in Lexington.
"In 2024, we will host the National Conference for State Legislators in Louisville, positively impacting the economy with 6,500 room nights and the additional spending across associated industries that generate powerful tourism in Kentucky."
Speaker Osborne did not respond to  a request seeking an explanation of his approval for the lame-duck legislators.
At least four legislators from the Kentucky delegation listed expenses only for registration and salary, indicating their expenses for airfare, lodging and travel had not yet been processed. Sen. Brandon Smith, R-Hazard, paid his own $550 registration.
The cost for airfare for the Kentucky legislators ranged from $622 to $1,333.69.  LRC said that was because of factors like date of bookings and location of travel.
Information from the LRC listed the names of 26 members whose expenses were paid for the conference in Hawaii.
They included Republicans and Democrats and several House and Senate leaders.  One name was listed as Charles Wilson, who actually is state Sen. Mike Wilson, R-Bowling Green. He listed no expenses for airfare.  That is because legislators can be reimbursed for only one major out-of-state conference a year.
At out-of-state conferences, Kentucky legislators are paid $10 for breakfast, $15 for lunch and $25 for dinner
Waters also questioned why Kentucky lawmakers in Hawaii also were paid a salary.
"This shows disrespect to taxpayers and makes one wonder whether legislative leaders lack situational awareness, whether they are politically tone deaf."
Waters noted that Kentucky voters last November rejected a proposed constitutional amendment that would allow state lawmakers to meet more often in Frankfort.
---
Top Photo: Sen. Alice Forgy Kerr, R-Lexington, spoke during the 2019 legislative session. (Photo by LRC Public Information)
Recommended Posts
Fri, September 29, 2023
Fri, September 29, 2023
Thu, September 28, 2023