Council Urged to Raise Wages for Traffic Safety Officers in Lexington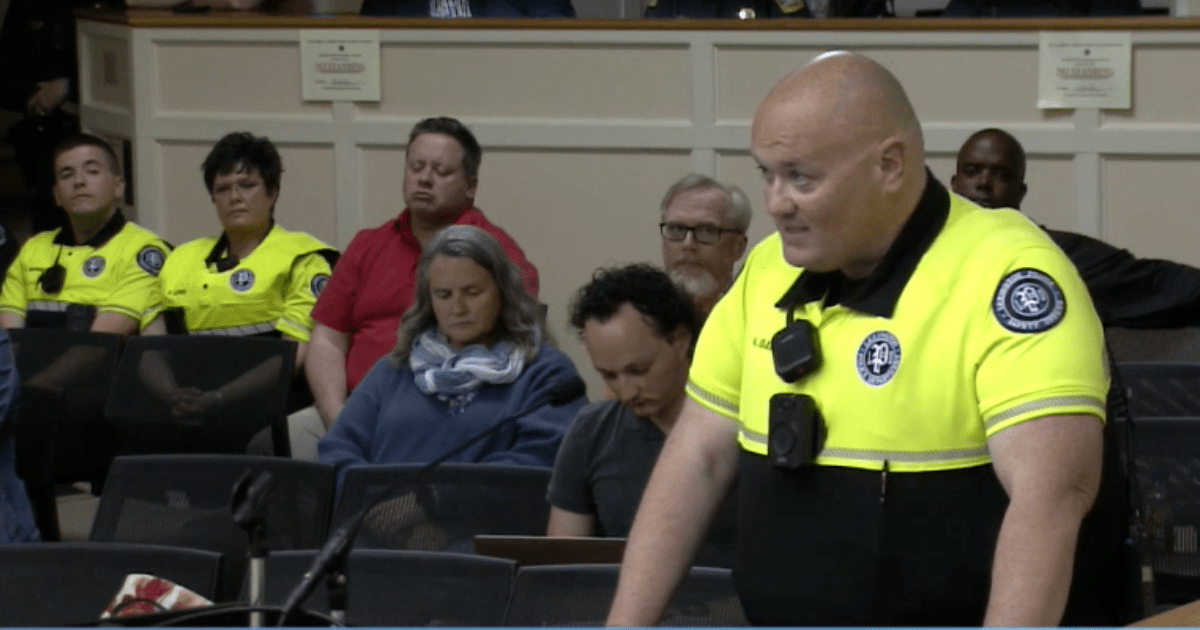 Lexington, Ky.–Traffic safety officers in Lexington are requesting a pay increase. During a public comment to the Lexington-Fayette Urban County Council, Kenny Isaacs, a Second District resident and Traffic Safety Officer, highlighted the key duties and responsibilities of the traffic safety officers and their invaluable contributions to the city. Isaacs quoted Theodore Roosevelt, stating that "No man can be a good citizen unless he has a wage more than sufficient to cover the cost of living," before asking the Council to consider the work that traffic safety officers do and their importance to the city.
"Increase our starting salary by another $4,275 a year. Move us to pay grade 517 from 515, which you just voted in today. That's a budget impact of of roughly $64,125 a year," Issacs told Council, who had previously that evening voted to approve moving sixteen positions of Safety Officer from Grade 513N to Grade 515N.
According to Isaacs, traffic safety officers are duly sworn officers who can issue citations for both local and non-moving traffic laws, and are typically the first to arrive at the scene of an accident. They also "work tirelessly to ensure that traffic flows smoothly and collisions are avoided." During special events such as the Winter Festival Parade and UK basketball and football games, traffic safety officers are also responsible for blocking streets and ensuring the safety of the public.
Isaacs noted that traffic safety officers work in all weather conditions, including extreme temperatures, rain, snow, and ice, and often work 11 straight days or more. They respond to emergency calls at all hours, including in the middle of the night, and are often the first responders on the scene of tragic events. In addition to responding to accidents, traffic safety officers also help to keep the city running by clearing debris from the roadways and ensuring that traffic signals are functioning properly.
Additionally, traffic safety officers play a crucial role in the community and help to keep citizens safe. Isaacs pointed out that without traffic safety officers, 15 additional police officers would need to be hired and trained to do the work that they do. "Traffic safety officers take more calls for service and report in an average day than a patrol officer, and without them, additional officers would need to be hired to work events such as UK football or basketball games, festivals, and parades," he added.
Isaacs stressed the importance of retaining and recruiting qualified traffic safety officers and noted that the Traffic Safety Officers Training Academy is monitored and praised by the Kentucky Department of Justice. He called on the Council to consider the important work that traffic safety officers do and to provide them with a wage that is sufficient to cover the cost of living.
Photo: Kenny Isaacs speaks to the Lexington-Fayette Urban County Council at their March 23, 2023 regular meeting. (LexTV)
Recommended Posts
Sun, June 4, 2023