Kentucky Black Legislative Caucus joins National Black Caucus of State Legislators in condemning removal of three Tennessee state legislators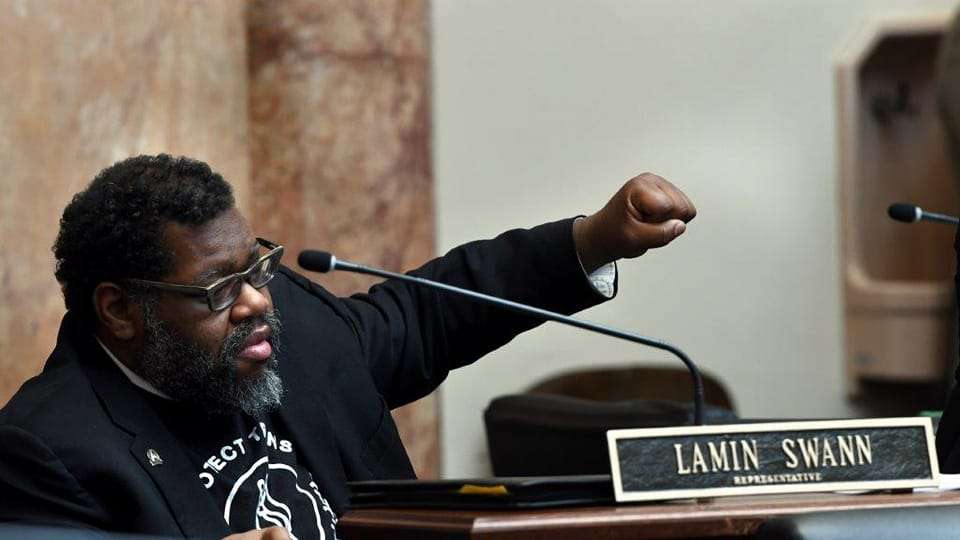 Frankfort, Ky.–The Kentucky Black Legislative Caucus has joined the National Black Caucus of State Legislators in condemning the recent decision by the Tennessee House of Representatives to expel three of its members. The Kentucky caucus endorsed a statement from the National Caucus that expressed condemnation for the move to expel Representatives Gloria Johnson, Justin Jones, and Justin Pearson for "disorderly behavior."
The trio led a protest for gun reform on the chamber floor last week, in response to the shooting at the Covenant School, which claimed six lives. Following their actions, House leadership labeled the protest an "insurrection" and accused the lawmakers of intentionally bringing dishonor to the House of Representatives.
The National Black Caucus of State Legislators expressed sadness at the potential expulsion of the three lawmakers and emphasized the importance of gun reform laws in the country. In 2022, the caucus passed a resolution supporting the repealing of "Stand Your Ground" laws.
The move to expel the lawmakers has sparked outrage among supporters, leading to chaos and fiery confrontation between lawmakers and supporters opposing the move. Despite support from the Republican supermajority, the move has further fractured an already deep political division inside the Tennessee Legislature.
The move to expel lawmakers is an extraordinary action inside the Tennessee Capitol. Just two other House members have ever been ousted from the chamber since the Civil War.
The Kentucky Black Legislative Caucus' move to condemn the expulsion of the three lawmakers highlights the growing concern over the use of such extraordinary actions in response to peaceful protests by lawmakers. The move also emphasizes the need for lawmakers to work together to find solutions to critical issues such as gun reform laws in the country.
---
Top photo: Rep. Lamin Swann, D-Lexington, a member of the Kentucky Black Legislative Caucus, raises a fist in protest on the House floor after the veto of anti-trans bill SB150 was overridden. (Rep. Lamin Swann Facebook Page)