Louisville Officials Demand Change to Kentucky Gun Laws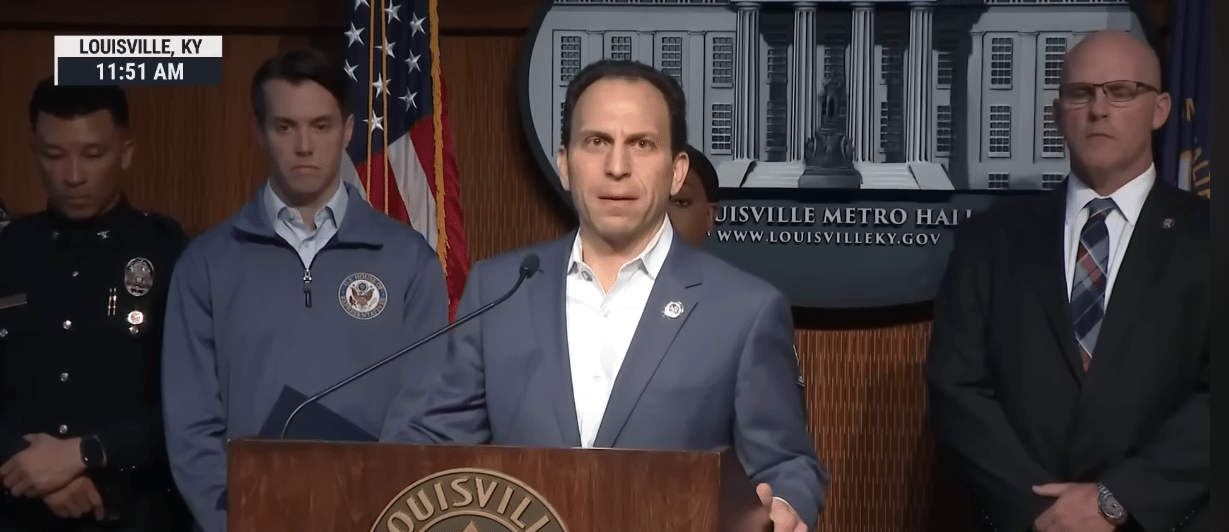 Louisville, Ky.–Louisville Mayor Craig Greenberg is calling on lawmakers in Kentucky to allow cities to make their own policy choices regarding reducing gun violence. This comes after a mass shooting in downtown Louisville left five people dead and several others injured.
Greenberg is asking the Republican-dominated Kentucky legislature to change the state law that requires firearms used in crimes to be auctioned off to the public by the Kentucky State Police. Under the current law, the assault rifle used in the downtown Louisville shooting will eventually be sold at auction. Greenberg wants the firearm to be destroyed instead.
The sale of confiscated firearms typically raises funds for the Kentucky Office of Homeland Security and the Kentucky State Police. Louisville officials want to stop this practice, but there is no policy they can pursue to change it because of another state law that prohibits local governments from enacting regulations on guns or ammunition. The law was proposed and passed in 2012 with the sponsorship of former House Democratic caucus chair Bob Damron and signed by former Democratic Gov. Steve Beshear.
The measure greatly expanded the list of agencies to include virtually any local public agency in the state. Democrats have led calls for both increased gun control and for cities to have more local control over guns in their jurisdiction. However, Republicans have essentially veto-proof control over the state's lawmaking process and have yet to signal they will make any changes.
---
Top photo: Louisville Mayor Craig Greenberg speaks about the mass shooting that happened Monday in the city. (MSNBC)