Daniel Cameron claps back at Herald-Leader over "race-baiter" cartoon depicting him with lightened skin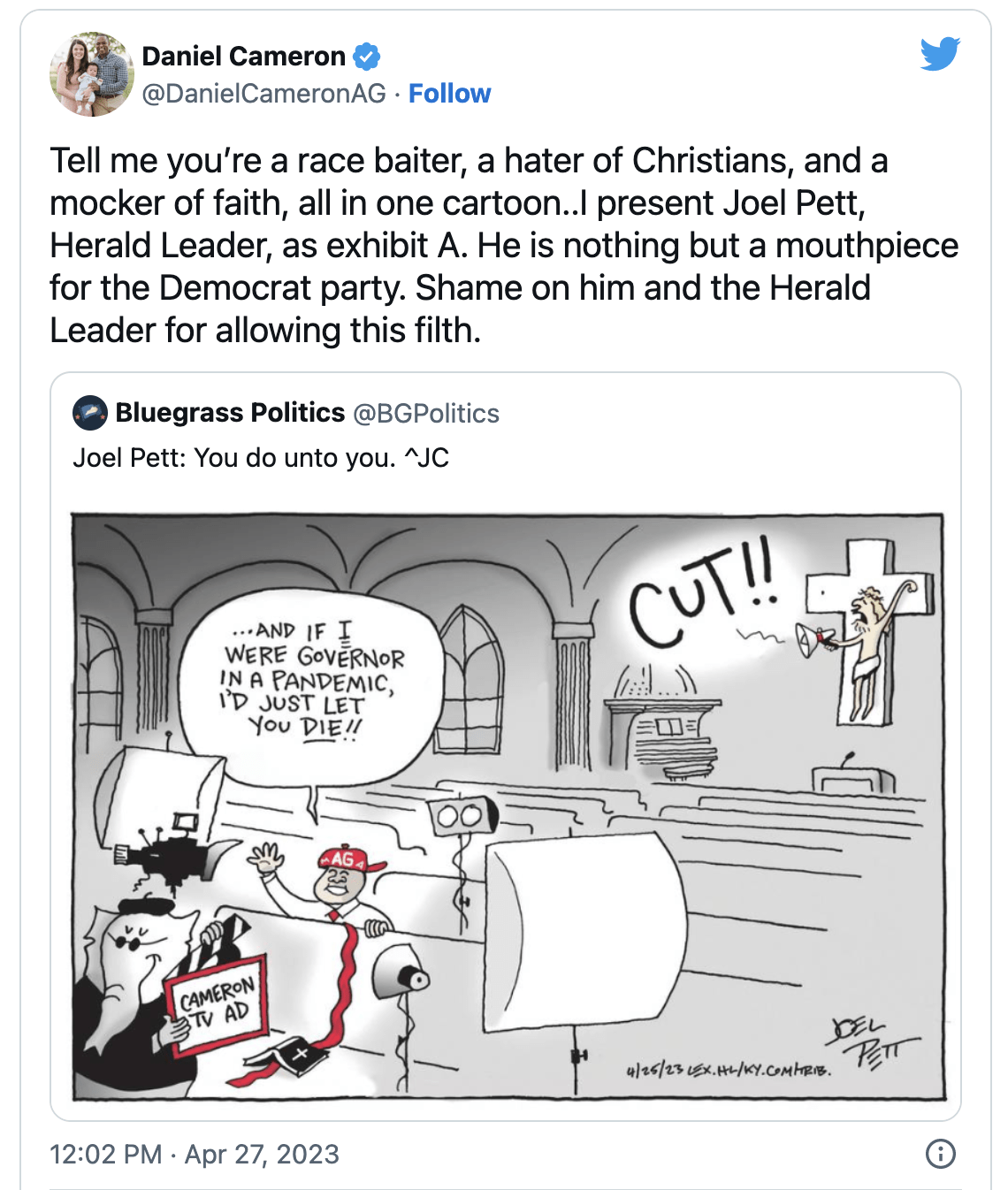 Lexington, Ky.–Kentucky Attorney General Daniel Cameron, a Republican and candidate in this year's gubernatorial race, has responded strongly to a cartoon published by the Lexington Herald-Leader. The cartoon depicted Cameron, who is Black, in a racist manner and appeared to mock Christians.
Cameron took to Twitter to express his outrage.
In the cartoon, Cameron is portrayed with lighter skin than in real life, wearing a backwards "Make America Great Again" hat, and making a statement about letting people die during a pandemic if he were governor. The scene is set in a church, with a figure resembling Jesus Christ nailed to a cross in the background.
Joel Pett, the author of the controversial cartoon, faced criticism previously in 2019 for a cartoon depicting former President Donald Trump wearing a Ku Klux Klan robe, with Cameron also depicted with lighter skin, holding the robe's tail.
Cameron also released a statement condemning the "liberal media" for targeting him as a Black conservative. He accused them of being afraid of a Black Christian conservative becoming the Governor of Kentucky and resorting to mocking his Christian faith in order to maintain their power.
Herald-Leader editor and general manager Pete Baniak did not respond to an emailed request for comment.
The Kentucky primary election is scheduled to take place on Tuesday, May 16.