First Lady Beshear warns of uptick in human trafficking during KY Derby festivities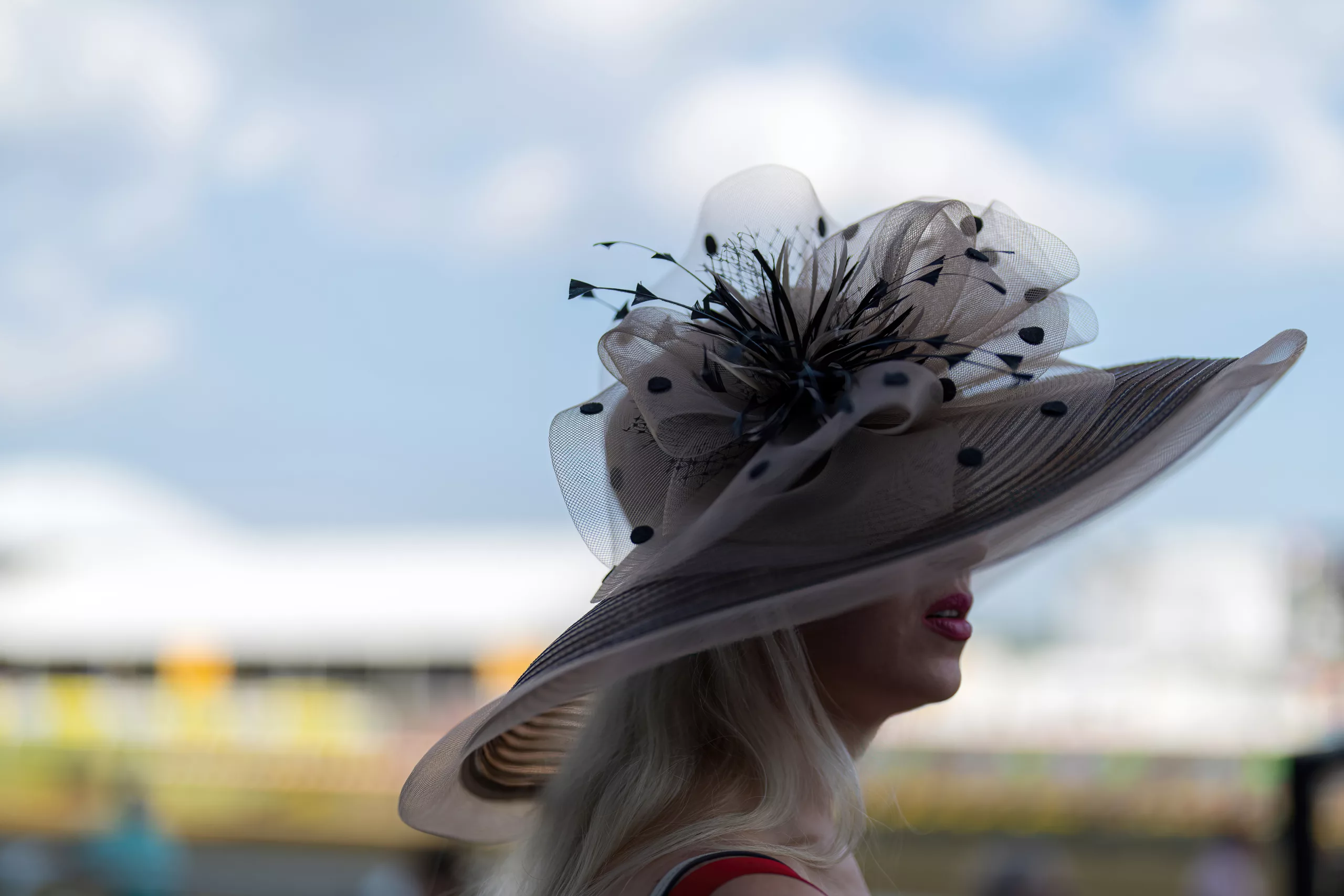 Frankfort, Ky.–First Lady Britainy Beshear, together with human trafficking prevention advocates, gathered at the Team Kentucky Update Thursday to shed light on the issue of human trafficking in the state and remind Kentuckians about the importance of reporting sex and labor trafficking. The event comes as the Kentucky Derby approaches, a time when human trafficking tends to escalate due to the influx of visitors and large public gatherings.
Mrs. Beshear, who is also a member of the National Coalition for the Prevention of Human Sex Trafficking, addressed the crowd, stating, "As a mom, as First Lady, and as a member of the National Coalition for the Prevention of Human Sex Trafficking, it is my duty to remind everyone how important it is to be aware of your surroundings and to pay attention during next week's festivities. I am dedicated to continuing the work that Andy and his team led in the Attorney General's office, working to prevent human trafficking and helping Kentuckians be more aware of how they can protect themselves and their loved ones from this crime."
Governor Andy Beshear also stressed the severity of the crime, emphasizing that no community is immune to human trafficking at any time of the year. He stated, "Around large public events like the Derby, it is a good time to remind people how to report human trafficking, so they are better equipped to keep their family safe and also help their fellow neighbor."
To combat human trafficking, the First Lady urged Kentuckians to utilize the National Human Trafficking Hotline, which can be reached by calling 888-373-7888, texting 233733, or visiting its Human Trafficking Hotline Web Chat. The hotline has been instrumental in identifying and assisting victims, with 920 cases of human trafficking and 2,238 victims identified in Kentucky alone.
During the event, Mrs. Beshear also stressed the significance of supporting local human trafficking prevention groups. She was joined by Amy Leenerts from Free2Hope and Amy Nace DeGonda from Catholic Charities of Louisville, who shared insights into their work in keeping Kentuckians safe.
Leenerts expressed gratitude for Governor Beshear's commitment to ending human trafficking in Kentucky, noting that the crime occurs daily in various areas of the state. She urged all Kentuckians to collaborate during the Derby season and beyond to learn how to recognize signs of human trafficking and provide assistance to victims. Leenerts also highlighted the Free2Hope Drop-in Center in Louisville as a resource for victims seeking support and refuge.
Nace DeGonda emphasized that human trafficking is an ongoing issue that affects communities every day, not just during specific events. She called upon the community to remain vigilant, educate themselves about trafficking, and support organizations working to aid those affected by this heinous crime.
As Attorney General, Governor Beshear led the charge against human trafficking in Kentucky, establishing the Office of Child Abuse and Human Trafficking Prevention and Prosecution. His tenure also witnessed a significant number of child predators being apprehended. To empower survivors, he created the Survivors Council, which provided them with a platform to advise and assist the office on matters related to victims of crime.
Governor Beshear's administration secured substantial funding for victim services. In 2020, he announced $37 million in grant funding from the Victims of Crime Act program, benefiting 133 crime victim service providers in Kentucky. The funds aimed to address the emotional and physical needs of survivors and provide them with safety and security.
Human trafficking, a grave and pervasive crime, continues to plague communities around the world, including the United States. It involves the exploitation of individuals, often through force, fraud, or coercion, for various purposes such as forced labor, sexual exploitation, and involuntary servitude. The victims of human trafficking are subjected to unimaginable suffering and are deprived of their basic human rights.
During major events like the Kentucky Derby, human trafficking tends to flare up due to several factors. First and foremost, large gatherings and public events attract a significant influx of visitors, creating a higher demand for various services, including those provided by victims of trafficking. This increased demand creates a lucrative market for traffickers to exploit vulnerable individuals, both adults and children, who may be coerced or forced into labor or sex trafficking.
The transient nature of such events further exacerbates the problem. With an influx of people unfamiliar with the area, traffickers find it easier to operate under the radar, as the temporary nature of the event limits the community's familiarity with local surroundings and potential warning signs. This allows traffickers to exploit the vulnerabilities of victims and evade detection.
Additionally, the festive atmosphere and heightened excitement surrounding major events can distract individuals from noticing signs of trafficking or suspicious activities. Visitors may be less vigilant about their surroundings, making it easier for traffickers to exploit victims and transport them unnoticed.
Human trafficking is not limited to big events like the Kentucky Derby. It is a year-round problem that affects communities across the country. However, the large influx of people and increased economic activity associated with major events provide traffickers with a greater opportunity to operate covertly and exploit victims.
---
Photo: A woman wearing a hat at the Kentucky Derby. An uptick in human trafficking is expected in Kentucky during the weeks leading up to the event. (Adobe Stock)
Recommended Posts
Thu, December 7, 2023
Wed, December 6, 2023