UK HealthCare announces major expansion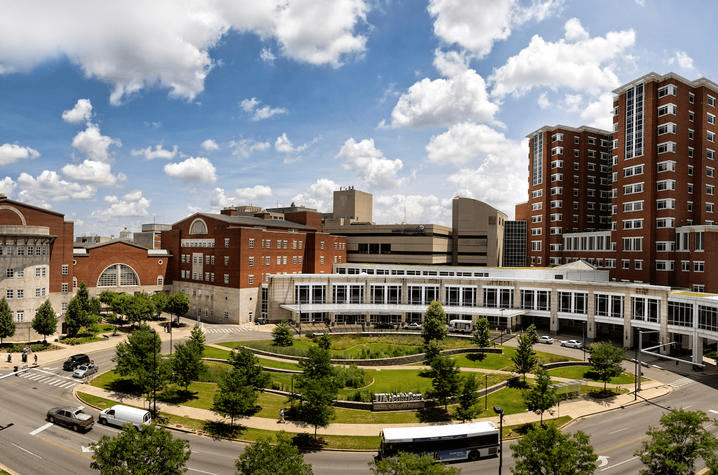 by Kentucky Lantern staff
LEXINGTON — UK HealthCare is launching an expansion that is expected to add 4,800 employees to its "skilled workforce" over the next several years, according to University of Kentucky news releases.
The plan includes construction of another tower near the 12-story hospital that opened in 2011. The projects in UK's "refreshed" strategic plan could ultimately have a $2.4 billion price tag. 
University of Kentucky trustees on Friday also advanced plans to build an outpatient medical facility in the Hamburg area of Lexington near the intersection of Interstates 75 and 64. 
Baptist Health is already building an outpatient facility at Hamburg that is expected to open next year.
The area around Hamburg, specifically the 40509 zip code, has the largest concentration of UK employees and is also one of the region's fastest growing, said UK President Eli Capilouto.
"Our mission is to advance Kentucky in everything that we do and a healthier state where more people have greater access to quality patient care, closer to their home is a critical part of that mission," Capilouto said.
The UK board had  previously approved acquisition of 41 acres in Hamburg and on Friday approved $30 million to begin design of the outpatient project.
Meanwhile, plans for expanding the University of Kentucky Albert B. Chandler Hospital will allow for more inpatient beds and other services. 
The plan addresses "steady increases in inpatient volumes" and challenges posed by aging facilities in the original sections of the  Chandler Hospital built in 1962 and UK Good Samaritan Hospital which opened at its current South Limestone location in 1907, a UK news release said.
In addition to the new bed tower, UK will launch an $82 million renovation plan to accommodate improved mother, baby, delivery units; advanced endoscopy; an observational unit in space that now accommodates overflow patients from the Emergency Department, and up to eight additional operating rooms.
UK will move forward with $180 million to initiate the design phase of the main campus projects.
In May 2011, the first three patient care floors of the 12-story UK Chandler Pavilion A with two bed towers were dedicated and opened to patients. The fit out of the last shelled patient floor in Pavilion A will be completed later this year and UK HealthCare expects these beds to be fully utilized as soon as the space is open, said Eric N. Monday, UK's acting co-executive vice president for health affairs and executive vice president for finance administration.
UK said the projects are designed to expand access to advanced subspecialty care on campus as well as provide more primary and specialty care in the community to UK employees and for medically underserved areas of Lexington. 
The gap in life expectancy across some Fayette County zip codes is 11 years, based in part on access to care, a UK release said.
UK trustee Britt Brockman, chair of the UK board's health care committee, said: "We will remain focused on the mission we established more than 15 years ago — that no matter who you are or where you live in Kentucky, there is a place close to home to meet your advanced care needs. This is who we are. This is what we do. But that also means recognizing and responding to the growing primary and ambulatory care needs of our people and those who don't have access to the care we provide."
---
Kentucky Lantern is part of States Newsroom, a network of news bureaus supported by grants and a coalition of donors as a 501c(3) public charity. Kentucky Lantern maintains editorial independence. Contact Editor Jamie Lucke for questions: info@kentuckylantern.com. Follow Kentucky Lantern on Facebook and Twitter.
Photo: UK Chandler Hospital. (UK photo)
Recommended Posts
Thu, December 7, 2023
Wed, December 6, 2023