All-day Immunization Summit to be held in Lexington May 10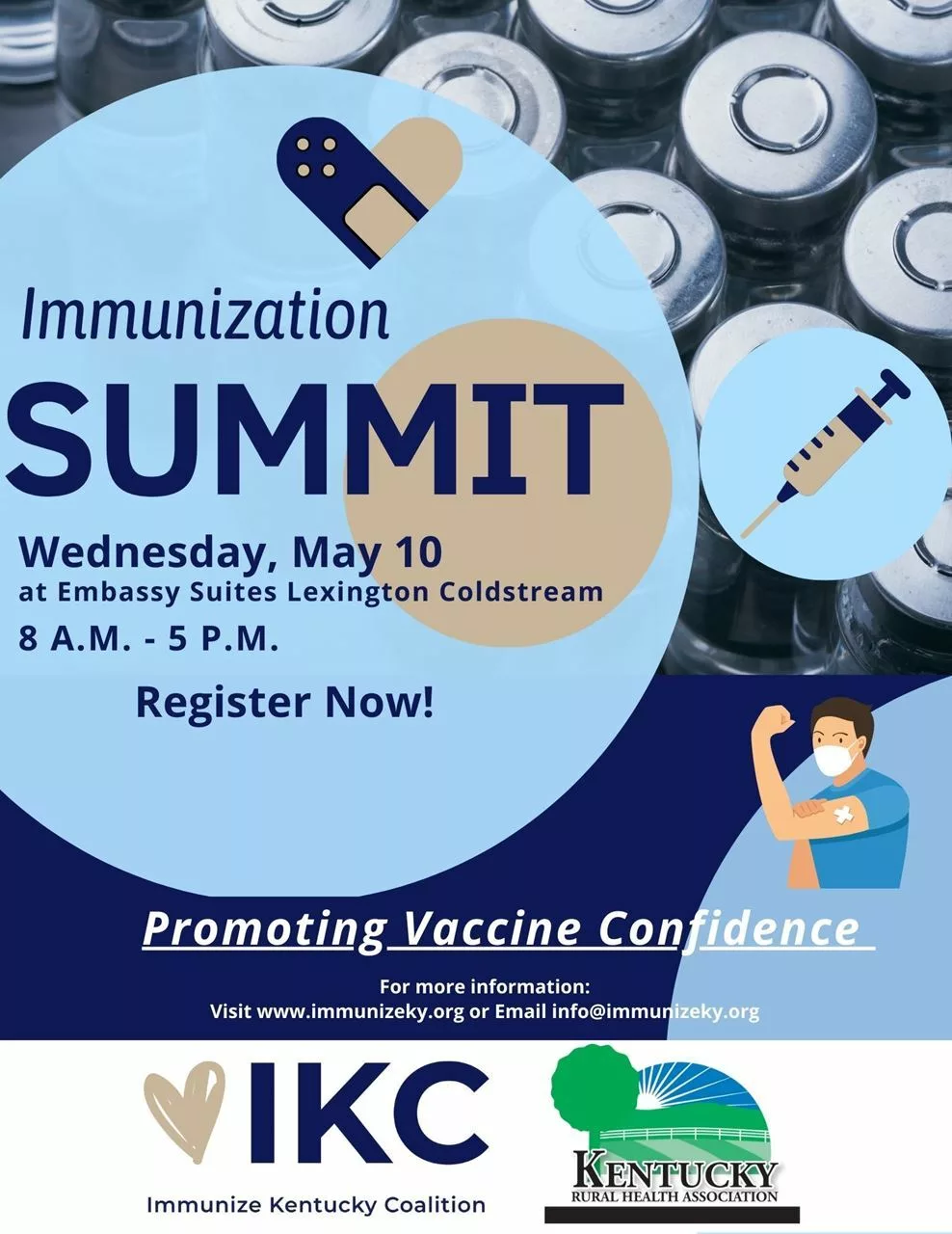 By Melissa Patrick
Kentucky Health News
The Kentucky Rural Health Association is sponsoring an Immunization Summit May 10 at the Embassy Suites in Lexington. 
The keynote speaker will be Ruth Carrico, a senior research scientist with the Norton Infectious Diseases Institute, who will speak about promoting public confidence in vaccines. 
The conference will touch on a number of topics, including information on the state of immunizations in Kentucky, the role of mobile units in vaccination, barriers to immunization and messages to overcome them, attitudes about immunization research, and more. 
The event is scheduled from 8 a.m. to 5 p.m. May 10 at the Embassy Suites, 1801 Newtown Pike.  Click here to register and click here for the full agenda.
KRHA has formed the Immunize Kentucky Coalition, which says its vision is to "work to increase immunization rates and prevent disease by fostering a partnership of Kentucky parents, patients, businesses, healthcare organizations, and others by promoting health equity that support the delivery of safe and effective immunizations through stronger community buy-in and public health education." Click here to learn more about the coalition.
Recommended Posts
Mon, June 5, 2023