Rep. Lamin Swann dies after 'significant medical emergency'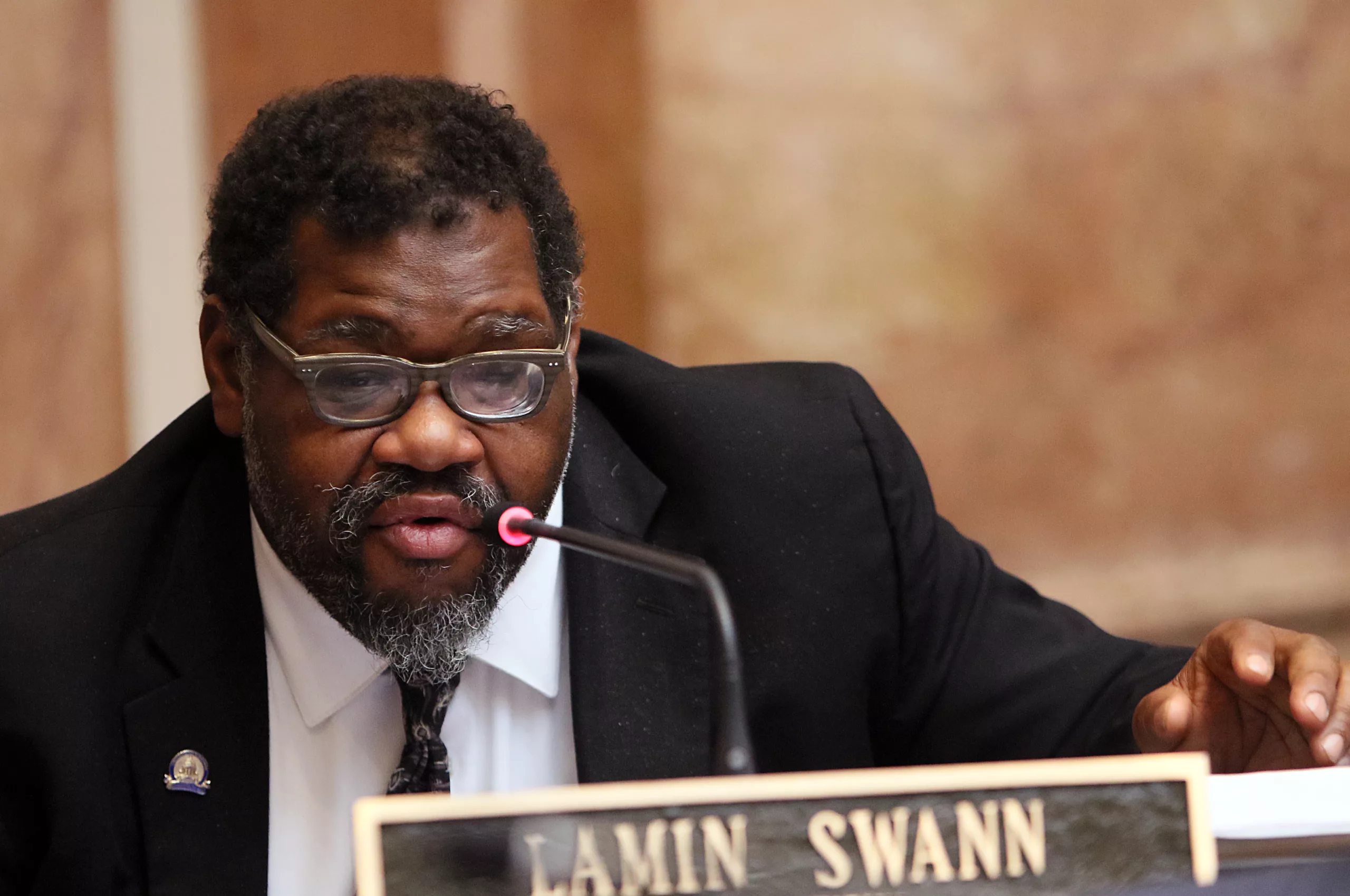 by Liam Niemeyer, Kentucky Lantern
Rep. Lamin Swann, D-Lexington, died Sunday four days after his mother said he had a "significant medical emergency requiring hospitalization."
Swann's mother, Pamela Dixon, in a statement said "there are no words to fully describe the grief and impossible loss that others and I feel right now."
Dixon did not provide information on the cause of his death. He was 45.
"Beyond our faith, what comforts us is knowing the positive and lasting impact he had on so many. Those include his loved ones and friends; those he advocated for throughout his life; and, now, those whose own lives will forever be strengthened by his decision to be an organ donor," Dixon said. "We are extremely grateful for the outpouring of love and support we have received over the last several days, and I know he felt it, too."
Funeral arrangements for Swann will be made in the coming days.
The Democratic representative was elected to the 93rd House District in Fayette County in November and began serving his first term in the House of Representatives in January. During his first legislative session in the Kentucky statehouse, he sponsored a bill to protect tenants who use government housing vouchers from discrimination and co-sponsored legislation to restore abortion access in the state.
In a joint statement, Minority Floor Leader Derrick Graham, Minority Caucus Chair Cherlynn Stevenson and Minority Whip Rachel Roberts said their caucus was "devastated" and that Swann was a "great friend."
"He served his constituents as well as anyone ever has. He was an especially strong advocate for Fayette County as well as countless other Kentuckians who benefited from his voice on issues ranging from social justice to expanding disability rights, causes we will continue to champion on his behalf. We truly enjoyed working with him and only wish it could have been for far longer," the Democratic leaders said.
According to his campaign website, Swann worked as a designer in Lexington for L.PIERRE, a boutique womens fashion label he founded. He was an alumnus of Tates Creek High School in Lexington and studied social work at the University of Kentucky. He also volunteered as a group facilitator for HOBY Youth Leadership Kentucky, which allows high school sophomores to explore leadership opportunities through programs including a seminar.
Kentucky Democratic Party Chair Colman Elridge in a statement said "Lamin knew hardships, but his spirit always reflected a belief that anything worth dreaming was possible."
"With countless examples of hard work, perseverance, and his overwhelming capacity to love and respect everyone, he showed us how to overcome. That was his character and those were the values he carried into the legislative chamber as a state representative. For nearly two decades, I was blessed to call Lamin Swann my brother," Elridge said. "This is a heartbreaking and monumental loss for his family, his loved ones, his community, his colleagues, for our party, for me, and for Kentucky. We send our love, strength, and prayers to his mother Pamela, the rest of his family and those blessed to know and love Lamin. May God welcome this great and faithful servant with open arms."
Kentucky Lantern is part of States Newsroom, a network of news bureaus supported by grants and a coalition of donors as a 501c(3) public charity. Kentucky Lantern maintains editorial independence. Contact Editor Jamie Lucke for questions: info@kentuckylantern.com. Follow Kentucky Lantern on Facebook and Twitter.
Photo: Lamin Swann (LRC photo)