Manchester Hotel announces June opening, begins accepting reservations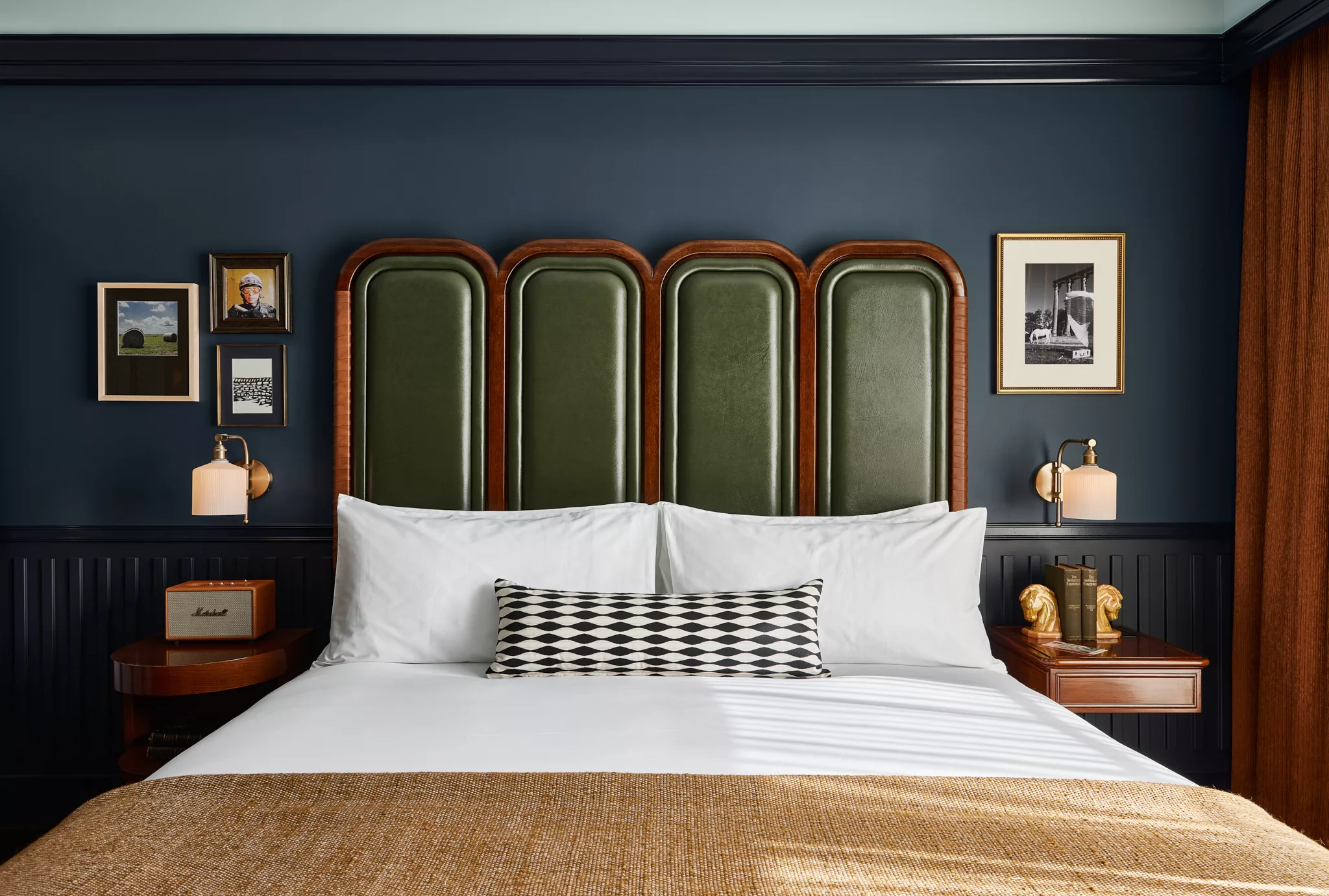 Lexington, Ky.–The Manchester, an independent hotel in Lexington, Kentucky's historic Distillery District, is set to open its doors on June 2nd, 2023. The announcement comes with the unveiling of the hotel's unique accommodations and dining spaces, marking a significant milestone for the city known as the horse and bourbon capital of the world.
Nik Feldman and Hank Morris spearheaded the development of The Manchester. Located on the site of the iconic Ashland Distillery, Lexington's first registered bourbon producer established back in 1865, the hotel pays homage to the region's rich heritage. Collaborating with Jenny Bukovec, formerly of Rockwell Group, the design team drew inspiration from Lexington's historic rickhouses and the picturesque Bluegrass landscape, resulting in soulful interiors that capture the essence of the area. The hotel's striking "Rickhouse Revival" masonry facade, featuring captivating arches, creates a seamless visual theme throughout the property.
The Manchester offers a total of 125 guest rooms, providing a luxurious and comfortable stay for visitors. Additionally, the hotel features a bespoke bottle shop, allowing guests to explore and acquire a selection of spirits. The spirited lobby bar and lounge serve as a vibrant social space, while two distinct dining and drinking venues provide unique culinary experiences. Granddam, the hotel's signature restaurant, accommodates 140 guests and showcases a menu inspired by Appalachian classics. For those seeking a touch of nostalgia, Lost Palm, an Art Deco rooftop bar and lounge, immerses guests in the vibrant atmosphere reminiscent of 1960s South Florida racing culture.
Expressing their excitement, Nik Feldman and Hank Morris said in a statement they believe that Lexington deserves a world-class hotel that offers exceptional quality and experiences. The Manchester aims to cater to various visitor interests, whether attending conventions, cheering on the University of Kentucky basketball team, or embarking on the famous Kentucky Bourbon Trail. The hotel is poised to become the preferred choice for guests visiting Lexington, while also providing a welcoming gathering place for locals to come together and create lasting memories.
Claiming a unique blend of Bluegrass hospitality and a commitment to honoring Lexington's heritage, The Manchester team says it hopes to leave an indelible mark on the city's landscape. Reservations can now be made at their website.
---
Photo: Manchester Hotel guest room. (Provided)
Recommended Posts
Sun, June 4, 2023