University of Kentucky Cannabis Center awards inaugural research grants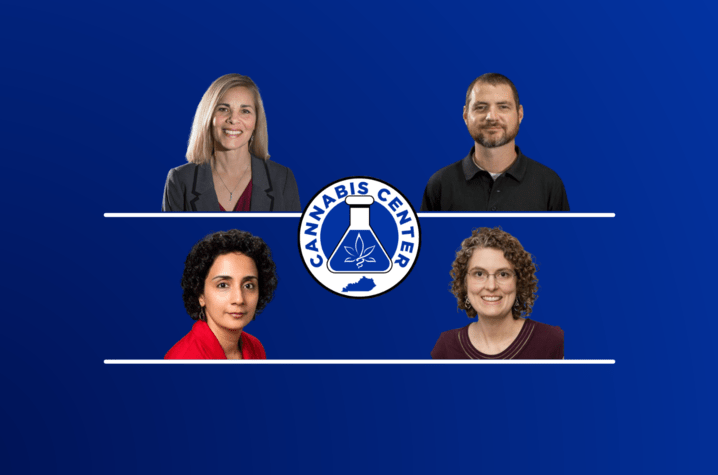 Lexington, Ky.–The University of Kentucky Cannabis Center has taken a significant step forward in advancing cannabis research by awarding its inaugural set of faculty pilot grants. The center, established through Kentucky House Bill 604 and granted $2 million until June 2024, aims to support innovative and collaborative studies related to cannabis. Four researchers from different academic disciplines have been selected as grant recipients, representing the College of Nursing, College of Public Health, College of Pharmacy, and the Martin School of Public Policy and Administration. These grants, ranging from $75,000 to $100,000, will fund research projects for a duration of 14 months.
The primary objective of the research conducted at the UK Cannabis Center is to provide valuable insights to medical professionals, lawmakers, and the general public regarding the risks and benefits associated with cannabis and cannabinoids. This knowledge will be particularly crucial as Kentucky proceeds with the implementation of new medical marijuana legislation. The center's research focuses on various aspects, including the health effects of cannabis and its potential for treating specific medical conditions.
Among the selected researchers, Dr. Kristin Ashford, an esteemed figure in the field, will explore the implications of cannabis use during pregnancy. Dr. Jay Christian, an associate professor specializing in epidemiology and environmental health, aims to investigate cannabis use among cancer patients and survivors in Kentucky. Dr. Jayani Jayawardhana, an associate professor in health management and policy, plans to study the impact of cannabis laws on opioid and benzodiazepine prescriptions and their associated health outcomes among older adults. Lastly, Dr. Caroline Weber, an associate professor from the Martin School, will analyze traffic fatality records to assess the evolution of cannabis consumption.
These studies will not only contribute to the knowledge base surrounding cannabis but will also have practical implications. The findings will enable lawmakers to make informed decisions, assist healthcare providers in improving the well-being of women and children in Kentucky, and evaluate the effects of the state's new medical cannabis law on cancer patients and survivors. Additionally, the research will shed light on the effectiveness of different cannabis laws in reducing specific prescriptions and related adverse health outcomes. Dr. Weber's study, in particular, will develop a proxy for cannabis consumption by utilizing blood THC tests from traffic fatality records and compare it with existing measures of usage.
The University of Kentucky Cannabis Center's faculty pilot grants mark a significant milestone in advancing cannabis research and fostering collaboration across disciplines. Through their efforts, the center aims to pave the way for evidence-based decision-making and improved healthcare outcomes in Kentucky and beyond.
---
Photo: UK Cannabis Center faculty pilot grants recipients: Kristin Ashford (top left), Jay Christian (top right), Jayani Jayawardhana (bottom left), Caroline Weber (bottom right). Photos provided, graphic by UK.
Recommended Posts
Wed, May 31, 2023
Wed, May 31, 2023