Boyle County named Kentucky's first Recovery Ready Community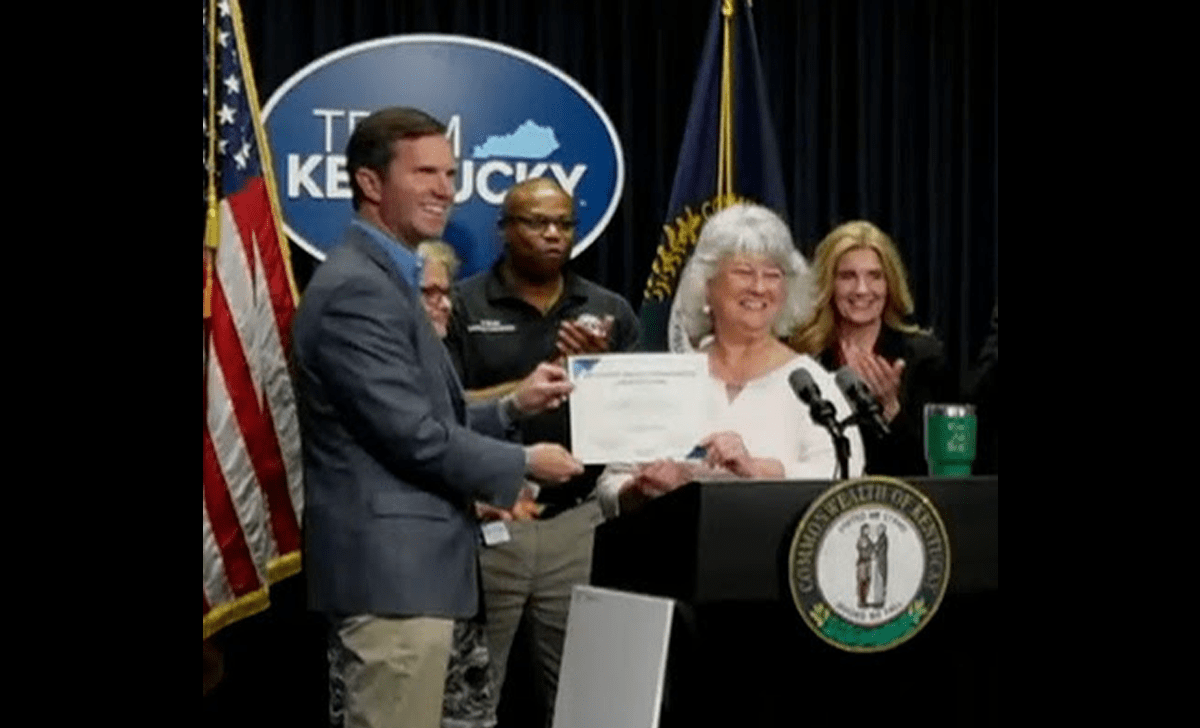 by Al Cross, Kentucky Health News
Boyle County is Kentucky's first Recovery Ready Community, a designation that reflects commitment to providing residents with access to addiction treatment and recovery support and removing barriers to the workforce. Applications for the designation opened in January.
The certification is designed to encourage communities to provide transportation to and from employment services and job interviews, allowing people to make positive changes while filling the state's need for workers at a time of record-low unemployment, said a news release from Gov. Andy Beshear. "Boyle County has set a strong precedent that can serve as a model for the rest of Kentucky's communities," Beshear said in the release. "I continue to encourage each of the commonwealth's counties and communities to apply for certification. If we work together to build a safer, healthier commonwealth, we can rise above drug and alcohol addiction in our state once and for all."
Beshear said at his weekly press briefing that more communities are soon to follow. He was joined at the announcement by several leaders from Danville and Boyle County. Their efforts include free training for overdose response and Narcan distribution, hiring a social worker as an opioid-outreach coordinator to make EMS runs involving suspected overdoses to connect the individuals with treatment, counseling and other addiction support services.
"When we came face to face with the effects of the opioid crisis on our families, institutions and workforce, we got to work to be informed, responsive and proactive," Judge-Executive Trille L. Bottom said in the release. "We started a harm-reduction syringe-exchange program. We took a hard look at our jail becoming a place of rehabilitation. We encouraged new treatment and transitional living providers to come to Boyle County, and we trained a lot of citizens in saving lives from overdoses."
Pam Darnall, chair of the state Recovery Ready Communities Advisory Council, which apprpoved the designation, said "We are inspired by Boyle County's commitment to continue strengthening its local recovery-oriented system of care through persistent cross-agency collaboration and a willingness to try innovative programs and interventions aimed at increasing positive public health and safety outcomes."
To learn more about the program and apply for certification as a Recovery Ready Community, click here.
---
Photo: Boyle County Judge-Executive Trille Bottom accepts the Recovery Ready Community certificate from Gov. Andy Beshear. (Screenshot)
Recommended Posts
Fri, September 29, 2023
Fri, September 29, 2023
Thu, September 28, 2023