Juvenile shot in Lexington Thursday morning – Ruled accidental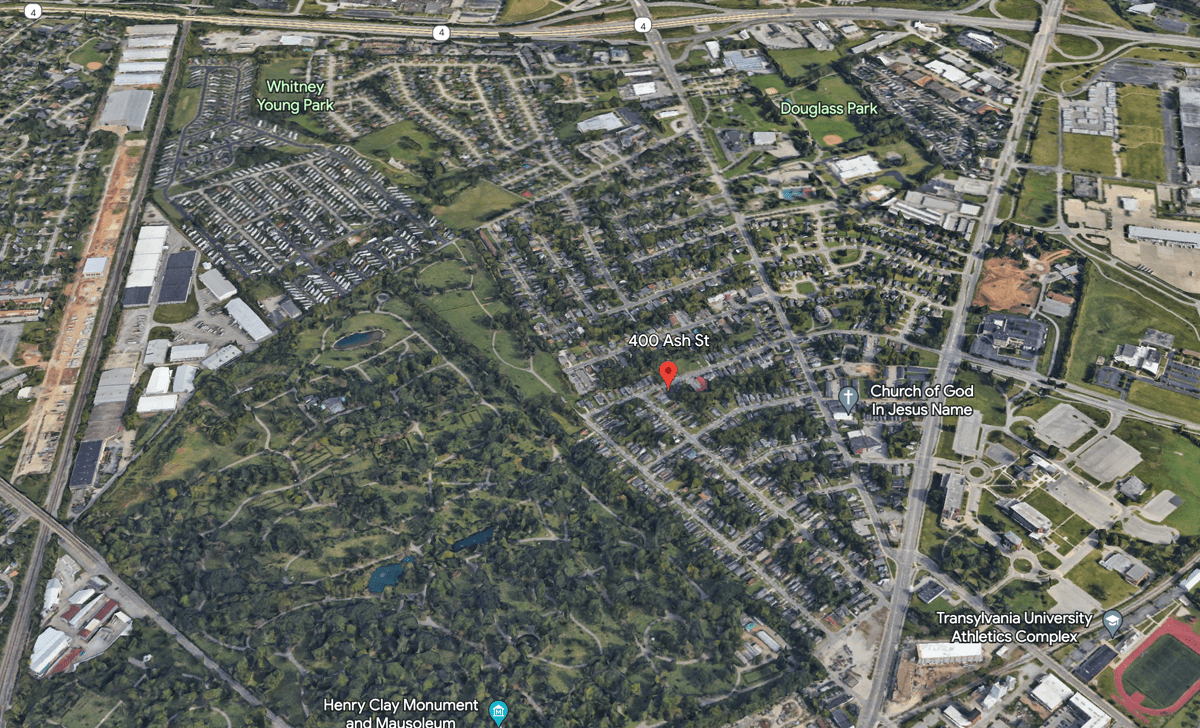 UPDATE: LPD determined the cause of the shooting to be accidental, according to Sgt. Guy Miller.
Lexington, Ky.–Lexington Police are investigating a shooting that left a juvenile wounded early Thursday morning. According to a duty commander's statement released by Lexington Police Department Public Information Officer Sgt. Guy Miller, "officers responded to the 400 block of Ash Street in reference to a juvenile suffering from a gunshot wound. The juvenile was transported to an area hospital with what has been reported to us as non-life threatening injuries. Personnel are working to determine the events that led up to this incident. The investigation is on-going."
Fox56 reported the shooting happened just after 12:30 a.m.
---
Photo: Aerial view of the 400 block of Ash St. (Google Earth screenshot)