Kentucky governor's race kicks off with accusations of Bevin/Biden ties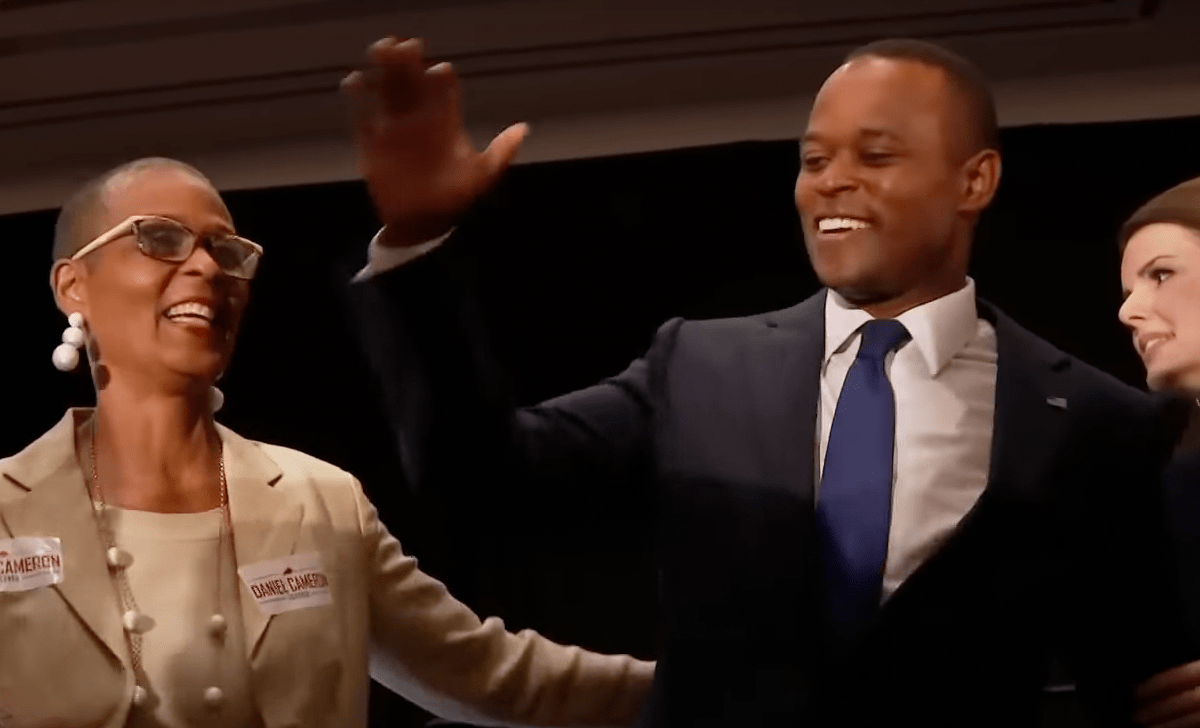 Frankfort, Ky. – With the Kentucky governor's race gaining national attention, Republican nominee Daniel Cameron and incumbent Democrat Gov. Andy Beshear wasted no time in launching their campaigns for November's general election. While Republicans seek to nationalize the race, Democrats have taken a more localized approach, at least for now.
On Friday, Cameron, currently serving as Kentucky's attorney general, joined the rest of the GOP ticket at the Republican Party of Kentucky headquarters to kick off his campaign. Meanwhile, Beshear began his statewide bus tour with stops in Paducah, Lexington and Louisville.
During his campaign launch, Cameron wasted no time in linking Beshear to President Joe Biden, criticizing the governor's first-term record. Cameron stated, "It's a record that has not held Joe Biden accountable for his failures at the southern border."
However, one issue that has emerged for Cameron is his association with former governor Matt Bevin, whom Beshear narrowly defeated in 2019. The Democratic Governors Association recently launched a website titled 'Cameron Doesn't Care,' directly tying Cameron to Bevin.
WHAS11 asked Cameron about the website, inquiring whether his campaign plans to distance itself from Bevin. Cameron responded, "This is going to be a very clear contrast between Daniel Cameron and Andy Beshear. And here's the contrast: Daniel Cameron is the law and order candidate. Andy Beshear is the catch-and-release candidate."
When pressed further about distancing himself from Bevin, Cameron emphasized that he is running against Beshear and will contrast himself from the current governor.
Beshear's victory in 2019, with a narrow margin of 5,000 votes, has not dampened the enthusiasm of the Republican Party. Kentucky Senate President Robert Stivers (R) highlighted polling data showing that when pitted against a generic Republican candidate, Beshear falls behind. Stivers stated, "The generic Republican is on top."
Adding to the Republican Party's optimism is the recent surge in statewide voter registration. Secretary of State Michael Adams (R) revealed that for the first time in Kentucky's history, Republican Party registrations have surpassed those of the Democrats. Adams expressed confidence, saying, "I think we've got our best chance to win all seven statewide offices at the same time this year."
It is worth noting that the campaign kickoff for the Republican Party of Kentucky this year differed from previous years. Instead of holding a large rally that includes primary losers to showcase party unity, the event was kept small, primarily featuring the primary winners and leaders from the Kentucky General Assembly.
As the governor's race in Kentucky gains momentum, both candidates are expected to intensify their campaigns, vying for the support of voters in what promises to be a closely contested election in November.
---
Photo: Daniel Cameron celebrates his primary victory on election night. (Screenshot)
Recommended Posts
Wed, May 31, 2023