Surgeon general issues public-health advisory that warns about the dangers of social-media use to children's mental health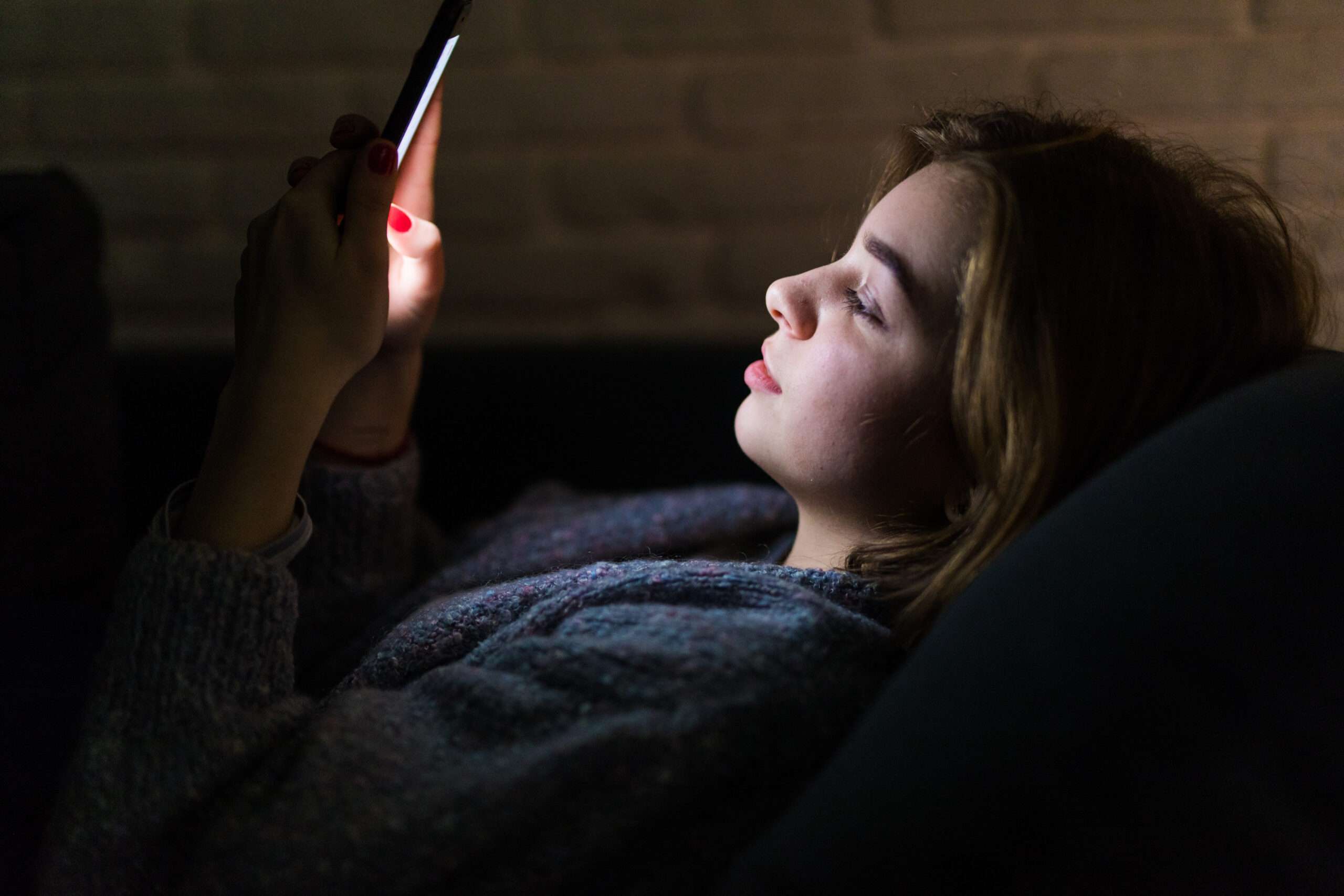 By Melissa Patrick, Kentucky Health News
Concerns about the effects of social media on youth mental health prompted America's top public-health official to issue a rare public-health advisory that calls for a multifaceted approach to find ways to minimize the harm.
"The bottom line is we do not have enough evidence to conclude that social media is sufficiently safe for our kids. In fact, there is increasing evidence that social media use during adolescence — a critical stage of brain development — is associated with harm to mental health and well-being. In light of the ongoing youth mental health crisis, it is no longer possible to ignore social media's potential contribution to the pain that millions of children and families are experiencing," Surgeon General Vivek H. Murthy writes in an op-ed about the advisory for The Washington Post.
Social media use among teens is pervasive, with 95 percent of U.S. teenagers using the platforms and more than one-third saying they use social media "almost constantly," the report says. And this isn'y just a teenage phenomenon; nearly 40% of children 8 to 12 years old use social media.
The advisory walks through the benefits and harms of social media for children.
It says social media may benefit children by allowing them to connect easily with friends and family or those who share abilities interests and identities, and a space to express themselves and find support when they need it.
But it also says social media use can result in reduced sleep among youth, and expose them to extreme, inappropriate content and online bullying. One study has found that youth who spend more than three hours a day on social media face double the risk of experiencing poor mental health, including symptoms of depression and anxiety. This is of great concern because on average, one survey found that eighth and 10th graders spend about three and a half hours a day on social media, says the report.
"More research is needed to fully understand the impact of social media," says the 19-page advisory, titled "Social Media and Youth Mental Health." Current evidence "indicates that while social media may have benefits for some children and adolescents, there are ample indicators that social media can also have a profound risk of harm to the mental health and well-being of children and adolescents."
The advisory lays out steps that policymakers, technology companies, researchers, families and young people can take to make social media safer for youth. Following are some of the suggestions for various interests.
Policymakers are encouraged to strengthen safety protections for children interacting with social media platforms and to develop age-appropriate health and safety standards. They are also called on to require higher safety standards of data privacy for children.
Technology companies are urged to create safety standards for social media that protect youth from exposure to harmful content and online harassment. They are encouraged to limit features that manipulate youth into excessive and unhealthy use of social media. The report also calls on them to be transparent and to share their assessment findings and data with independent researchers.
Families are asked to model responsible social-media behavior and to create a family media plan. It also asks families to create tech-free zones that encourage other activities.
Youth are reminded that they can reach out for help if they are negatively affected by social media and to be cautious about what they share.
The American Psychological Association recently issued a health advisory on social-media use in adolescence that included 10 research-based recommendations.
---
Photo: Adobe Stock
Recommended Posts
Fri, September 29, 2023
Fri, September 29, 2023
Thu, September 28, 2023