Lexington-Fayette Urban County Council to Present FY24 Budget Recommendations Tuesday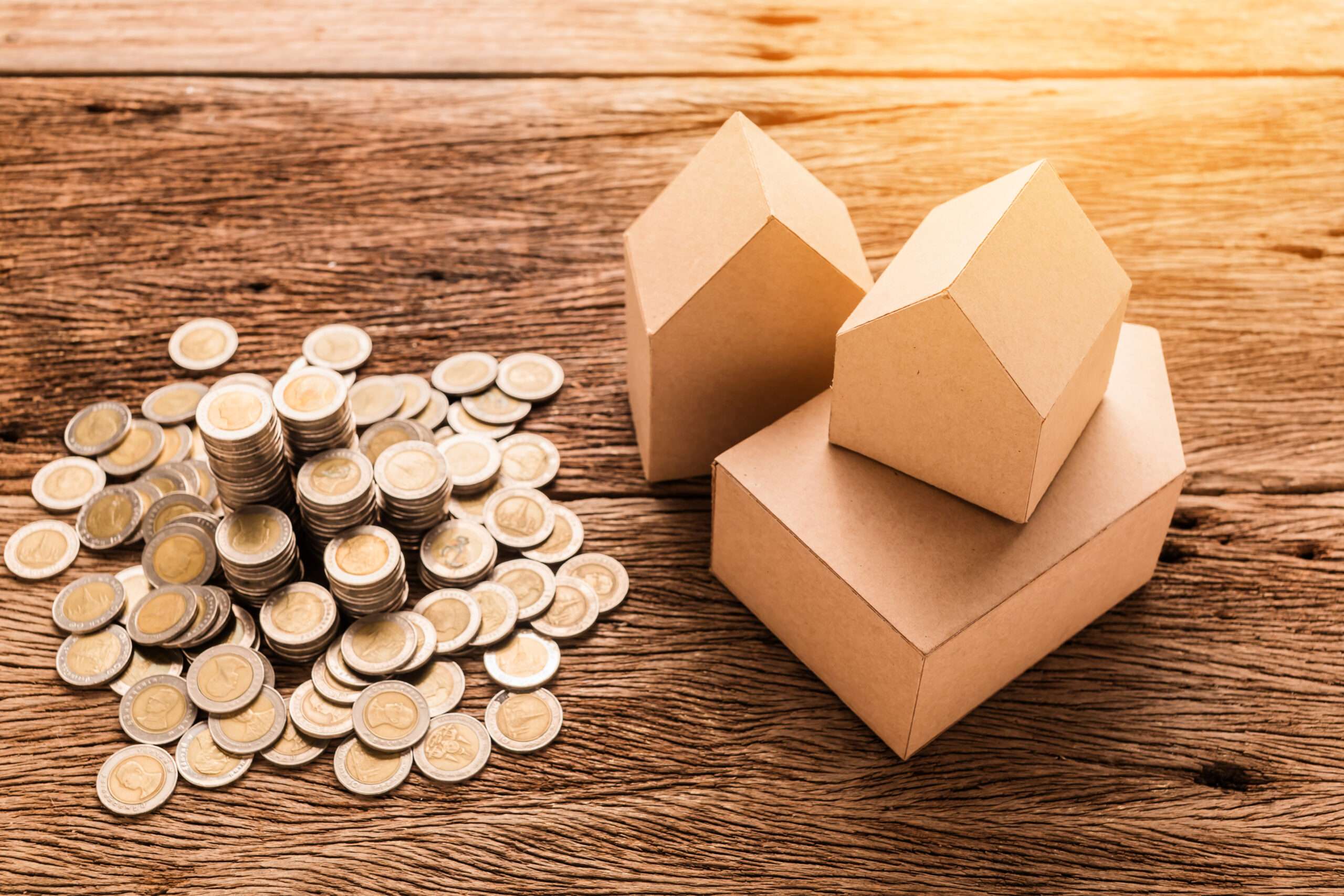 Lexington, Ky. — The Lexington-Fayette Urban County Council is gearing up for a crucial session of the Committee of the Whole (COW) meeting scheduled for Tuesday at 10:00 AM. This pivotal gathering will witness the presentation and discussion of several council recommendations for the Fiscal Year 2024 (FY24) budget, addressing pertinent community needs while strategically allocating funds.
Among the prominent proposals set to be examined is Council Member Dave Sevigny's call for the design of a stormwater project in the Savannah Ln./Guilford Ln. area. The initiative aims to combat significant erosion problems along a concrete flume that have raised concerns among homeowners in the vicinity. Previously, an allocation of $500,000 from the FY22 budget was redirected to other projects due to a lack of consensus on the preferred alternate solution. However, recent developments have reignited interest in resolving the issue, prompting Sevigny's recommendation to include an additional $500,000 in the FY24 budget from the Water Quality Management Fund. These funds would facilitate the resumption of design work and potentially cover costs associated with easement acquisition or future construction.
Another critical proposal on the agenda is Council Member Tanya Fogle's appeal for capital funding to construct the Dignity Station, a facility aimed at providing shower, laundry, and restroom amenities to the unsheltered population in partnership with the Catholic Action Center. The estimated cost for construction stands at $79,500, and the facility is expected to offer two showers, two restrooms, and two laundry stations, all designed to accommodate individuals with disabilities. Fogle recommends utilizing Capital Project funds to support this initiative, emphasizing the importance of providing a safe and dignified environment for the community's most vulnerable members.
Council Member James Brown's recommendations hold considerable weight as well. One of his proposals advocates for the establishment of a new Paramedicine Facility, with a budgetary requirement of $3,500,000. The facility would serve as a valuable resource for paramedicine services, enhancing medical care and support for residents in need. Additionally, Brown suggests allocating $400,000 from the General Fund for the development of two Small Area Plans within the Office of Economic Development. These plans are envisioned to stimulate economic growth and provide a strategic framework for the development of targeted areas within the community.
Furthermore, Council Member Jennifer Reynolds seeks additional funding totaling $1,250,000 for the construction project of the Reynolds Valley Park Community Center. This allocation would bolster ongoing efforts to create a central hub catering to the diverse needs of local residents. The envisioned community center aims to offer a wide range of recreational, educational, and social programs, fostering community cohesion and promoting overall well-being.
LINK Subcommittee Recommendations
The LINK Subcommittees, a vital component of the Lexington-Fayette Urban County Council budgeting process, are comprised of different groups of three council members. Each subcommittee has put forth a series of recommendations to address key community needs and funding allocations. These proposals were presented as part of the Fiscal Year 2024 (FY24) budget discussions and aim to enhance various areas, including housing, environmental quality, economic development, and social services.
Chief Administrative Officer and Housing Recommendations:
Housing Navigation Specialist: The LINK Subcommittee proposes the creation of a dedicated staff position to assist individuals with housing navigation, eviction prevention, and the identification of affordable housing units. The estimated cost of this position is $72,114, and it can be fully funded through the Housing Stabilization Fund Grant Recovery.
Emergency Financial Assistance (EFA) Program: The recommendation suggests monitoring the EFA program in FY24 to determine the actual community need as other funding sources diminish. This recommendation has no budgetary impact.
Community and Resident Services Assistance Programs: The LINK Subcommittee suggests evaluating these programs to simplify and consolidate funds while ensuring consistent eligibility requirements across programs. There is no budgetary impact associated with this proposal.
Environmental Quality and Public Works Recommendations:
Public Services Supervisor: The proposal recommends creating a civil service position to replace or abolish a part-time position supervising the Horticultural Maintenance Crew in the Urban Forestry Section. The estimated cost, including salary and benefits, is approximately $68,950, funded through the General Fund 1101.
Environmental Initiatives Specialist: The LINK Subcommittee proposes creating a civil service position to replace or abolish a part-time position in the Public Information and Engagement Section. This individual would serve as a Community Outreach Coordinator. The estimated cost, including salary and benefits, is around $75,420, funded through various sources such as the Full Urban Services District Fund, Sanitary Sewer Fund, Water Quality Management Fund, and Landfill Fund.
Additional Environmental Initiatives Specialist: Another civil service position is recommended to replace or abolish a part-time position in the Public Information and Engagement Section. This individual would serve as an event coordinator for EQPW and MPO. The estimated cost, including salary and benefits, is approximately $75,420, funded through the same sources as the previous position.
Greenway Master Plan Update: The proposal suggests updating the 2001 Greenway Master Plan with a comprehensive plan, manual, and ordinance. This initiative, focused on planning and managing the greenways in Lexington-Fayette County, requires an estimated funding of $250,000, with contributions from the General Fund 1101 and the Water Quality Management Fund 4051.
Streets and Roads: The Subcommittee recommends referring the Streets & Roads fleet depreciation and replacement to the Environmental Quality & Public Works Committee for a presentation. This proposal has no immediate budgetary impact.
Finance, Economic Development, Planning and Preservation Recommendations:
LexArts: The recommendation calls for an additional $100,000 to fund a Grants Writer position and provide additional Community Arts Development Grants. The funding would be sourced from the General Fund 1101.
General Government and Services Recommendations:
Pam Miller Downtown Arts Center Roof: The project entails replacing the entire roofing system of the Pam Miller Downtown Arts Center, which has reached the end of its useful life. The estimated cost for this endeavor is $1,037,819, funded through the Bond Fund 2614.
Various Accessibility Improvements: The Subcommittee proposes architectural assessments, designs, and construction budgets for restroom accessibility improvements in Whitney Young Park Community Building, Green Acres Park Community Building, Picadome Golf and Office, Castlewood Barn and Shelter, Dunbar Community Center, Picadome Administration Building, and additional ADA improvements in Parks and Recreation facilities. The total estimated cost for these projects is $1,717,419, funded primarily through the General Fund 1101.
Progressive Advocates Perplexed
The recent budget proposals put forth by the Lexington-Fayette Urban County Council have left progressive advocates perplexed, as they deviate significantly from the demands outlined in the People's Budget advocated by the Central Kentucky Chapter of Kentuckians for the Commonwealth. The group, representing a diverse range of Lexington residents, had convened earlier this year to discuss their priorities for the city's budget, particularly emphasizing the needs of marginalized communities. However, the council's proposals appear to fall short of addressing these pressing concerns.
One of the primary demands highlighted in the People's Budget was the urgent need for affordable housing, strengthened tenant protections, and homelessness prevention. Unfortunately, the council's budget fails to allocate a dedicated annual funding stream of $10 million for the Affordable Housing Fund (AHF), as advocated by the community group. Without such financial support, it remains uncertain how the housing crisis and the rising rental costs, which surged by 8.6% in the past year alone, will be effectively addressed.
Furthermore, the call for a Lexington Tenants' Bill of Rights, including universal right to counsel in eviction court and a permanent rental assistance program, appears to have been overlooked in the council's proposals. These crucial measures would have provided essential safeguards for vulnerable tenants facing eviction and ensured long-term support for those in need.
The lack of a comprehensive plan to address community safety is another area of concern for progressive advocates. Instead of prioritizing investments in grassroots community organizations and exploring alternatives to traditional policing, such as mental health specialists and social workers, the council's proposals seem to lean towards maintaining and potentially increasing police budgets. This approach is seen by advocates as ineffective and disproportionately impacting Black and other communities of color.
Additionally, the People's Budget emphasized the importance of enhancing public transportation, sustainable infrastructure, and energy efficiency as crucial steps toward mitigating the climate crisis. However, the council's proposals do not allocate sufficient resources for improving public transit, expanding bus routes, or making roads safer for pedestrians and bicyclists. These initiatives would have not only addressed environmental concerns but also reduced transportation costs for residents without access to private vehicles.
The call for food security for all, recognizing access to fresh, healthy, and affordable food as a fundamental right, also appears to have been largely ignored. The People's Budget demanded budgetary resources to eliminate food apartheid and ensure equitable access to nutritious food. Critics say the council's proposals do not provide clear indications of concrete measures to tackle this pressing issue.
Recommended Posts
Sat, September 30, 2023
Fri, September 29, 2023
Fri, September 29, 2023