Mayor Gorton Appoints Board Members, Approves Price Contracts at Council Meeting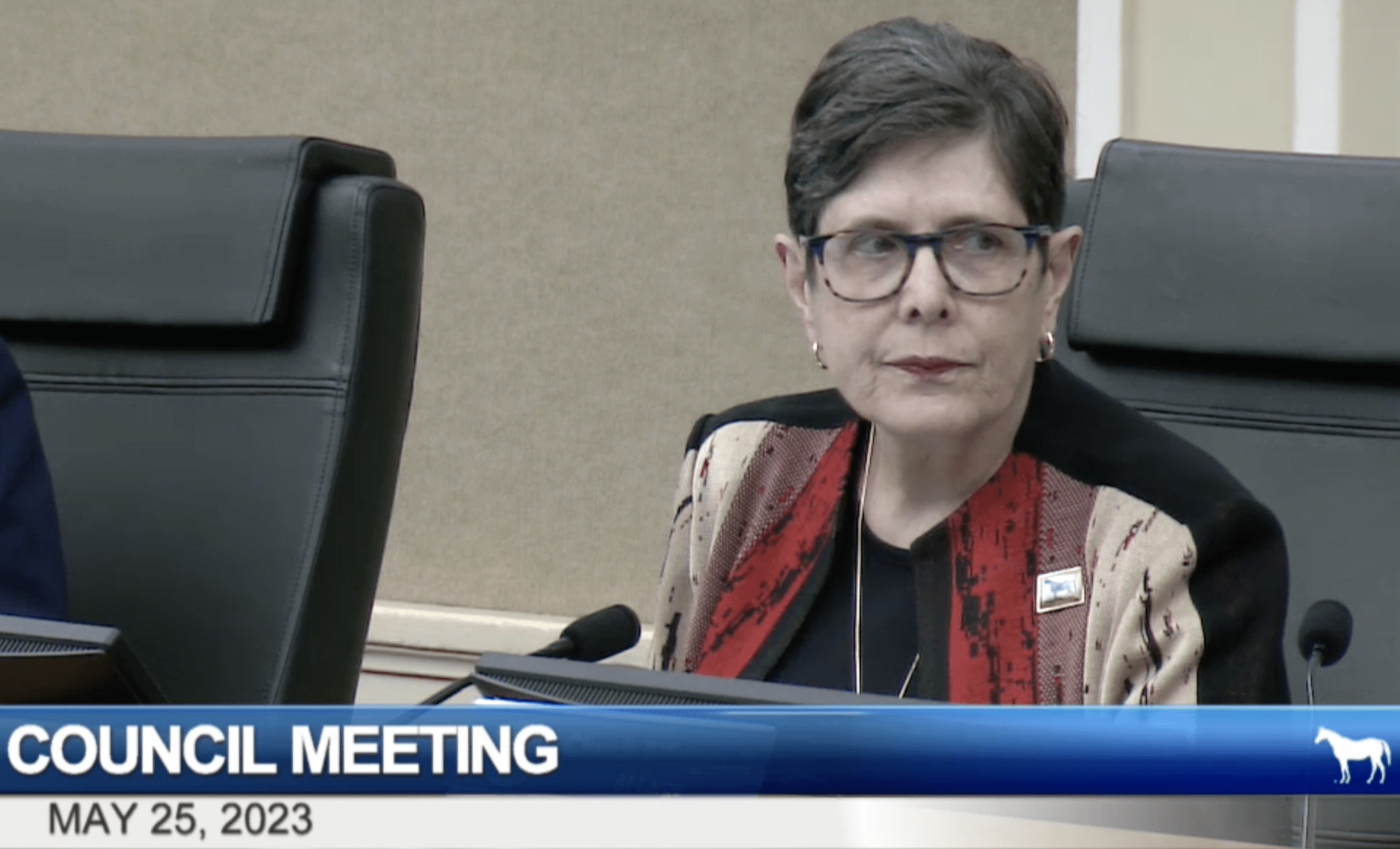 Lexington, Ky.–The Lexington-Fayette Urban County Council convened on Thursday, where Mayor Linda Gorton made several important announcements regarding appointments and price contracts.
In her recommendations, Mayor Gorton proposed the appointment of John Dearborn and Kathryn Nash to the Greenspace Trust. The mayor emphasized their qualifications and commitment to the preservation of greenspaces in Lexington-Fayette. Dearborn and Nash will serve on the Greenspace Trust until June 30, 2025.
Furthermore, Mayor Gorton put forth the appointment of Amanda Bryant to the Homeless Prevention and Intervention Board. Bryant will serve until October 1, 2026.
Joan Whitman's reappointment to the Housing Authority Board was also recommended by Mayor Gorton. Whitman will serve until June 30, 2027.
However, not all the announcements were about new appointments. Mayor Gorton recommended the removal of Devon Peterson from the Human Rights Commission due to absenteeism and a lack of contact.
In terms of the Library Board of Trustees, Mayor Gorton recommended the appointment of Jennifer Bird-Pollan and the reappointment of Ralph Coldiron. Bird-Pollan and Coldiron will serve until July 20, 2027.
Lastly, the mayor proposed multiple appointments and reappointments to the Tree Board. Molly Crain, Jesse Hesley, Jillian Riseman, and Greg Taulbee were nominated as new members, each bringing unique perspectives and expertise as residents of Fayette County. Additionally, Hannah LeGris, a council member, was recommended for reappointment. Their terms on the Tree Board would range from April 1, 2027, to December 31, 2024, depending on the individual.
Price Contracts
In another segment of the meeting, Mayor Gorton addressed price contracts for various departments and divisions in Lexington-Fayette. The Division of Fleet Services was granted a price contract for Chevrolet Vans from Bachman Auto Group under bid 56-2023. This decision aimed to ensure reliable and efficient vehicles for the division's operations.
The Division of Parks and Recreation secured a price contract for the Sports Court Unit under bid 43-2023, awarded to Tennis Technology, Inc. This agreement would facilitate the development and maintenance of sports courts within the community, promoting active lifestyles and recreational opportunities.
Tom Chestnut Excavation & Construction, LLC received a price contract for the construction of fencing along Man O War Boulevard. This project, awarded under bid 44-2023, falls under the Division of Streets and Roads' responsibilities, aiming to enhance safety and infrastructure within the city.
Lastly, the Division of Community Corrections established a price contract with Alliance Comfort Systems, Inc. under bid 30-2023 for refrigeration and cooling systems services. This contract ensures reliable and efficient cooling systems for the division's facilities, maintaining optimal conditions for incarcerated individuals.
---
Photo: Lexington Mayor Linda Gorton looks on at Thursday's Council meeting. (LexTV screenshot)
Recommended Posts
Sat, September 30, 2023
Fri, September 29, 2023
Fri, September 29, 2023