Two more horses euthanized at Churchill Downs following races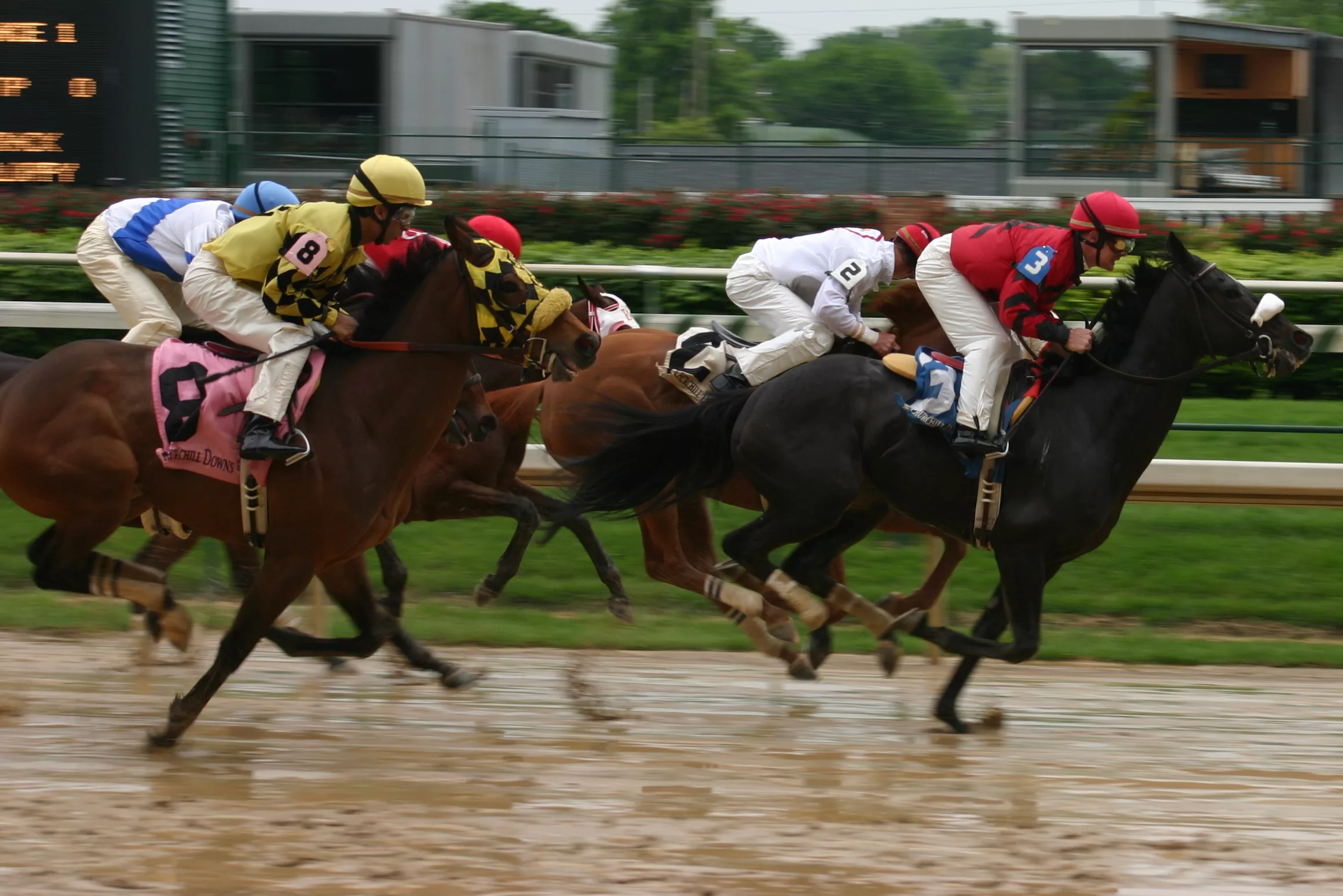 Two more horses have died following injuries at Churchill Downs. This brings the recent death toll to 12 over the past month at the home of the Kentucky Derby.
The mare Kimberley Dream was euthanized after sustaining a distal sesamodean ligament rupture to her front leg during Saturday's first race.
Lost in Limbo was also euthanized following a similar injury just before the finish line in Friday's seventh race.
A Kentucky steward's report from May 13th shows the previously unreported death of Bosque Redondo after finishing 10th in the seventh race due to an unspecified injury.
---
WEKU is working hard to be a leading source for public service, fact-based journalism. Monthly sustaining donors are the top source of funding for this growing nonprofit news organization. Please join others in your community who support WEKU by making your donation.
Republished with permission.
Photo: A horse race at Churchill Downs, undated. (Adobe Stock)
Recommended Posts
Wed, September 20, 2023
Wed, September 20, 2023