New UK Program Empowers Special Education Teachers to Advocate for Interdisciplinary Collaboration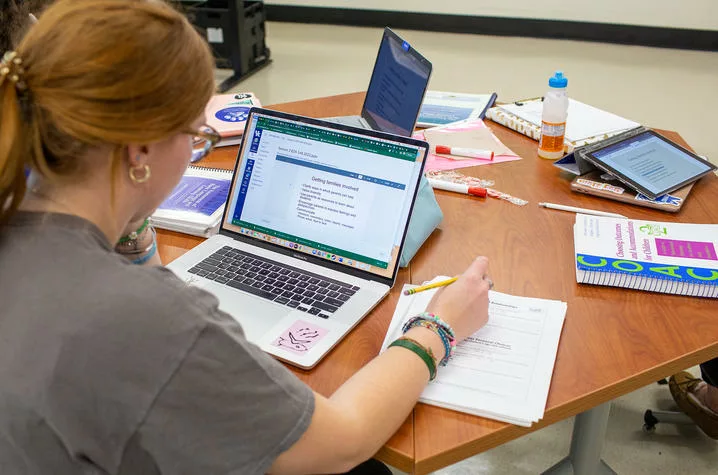 Lexington, Ky. – In an effort to promote interdisciplinary collaboration in special education and foster positive change within schools, the University of Kentucky (UK) is launching a new program to train and empower special education teachers. This initiative, supported by a $1.25 million grant from the U.S. Department of Education, aims to equip teachers with the skills and knowledge to become advocates for collaboration and active agents of change.
The program, which will be offered to students pursuing a master's degree in special education, seeks to address the challenges faced by geographically isolated teachers. Recognizing the importance of reaching out to these educators, the initiative aims to bridge the gap and provide them with opportunities for collaboration and professional development.
According to Amy Spriggs, the project lead and an associate professor at UK, the program will offer specialized training to enhance teachers' ability to work collaboratively across disciplines. By fostering an environment of interdisciplinary learning, the program aims to equip teachers with the necessary tools to create inclusive classrooms and provide high-quality education to students with special needs.
Spriggs emphasizes the significance of this program, stating, "Through this training, they are learning to become advocates for interdisciplinary collaboration in schools and become active agents for change through working together. Being able to reach out to geographically isolated special education teachers is an especially important part of this program."
The program is open to students who are currently pursuing a master's degree in special education. Prospective participants are encouraged to submit their applications before the deadline on June 15, 2023. For further information about the program, interested individuals can contact Amy Spriggs at amy.spriggs@uky.edu.
The U.S. Department of Education has recognized the potential impact of this initiative and provided funding as part of an award with the code H325K170032. The grant totals $1.25 million, with the entire amount being funded by the Department of Education. This investment signifies the government's commitment to improving special education practices and promoting collaboration among educators.
By empowering special education teachers through interdisciplinary collaboration, the University of Kentucky's program aims to create a ripple effect that will positively impact the educational experiences of students with special needs. Through this initiative, teachers will not only gain valuable skills but also become advocates for change within their schools, fostering a more inclusive and supportive environment for all students.
---
Photo: UK's College of Education has funding available for individuals interested in earning a Master of Science (M.S.) in Special Education (moderate and severe disabilities). UK photo.