Influence Arms Race: Lobbying Spending Hits the Roof in Kentucky, Who's Buying the Power?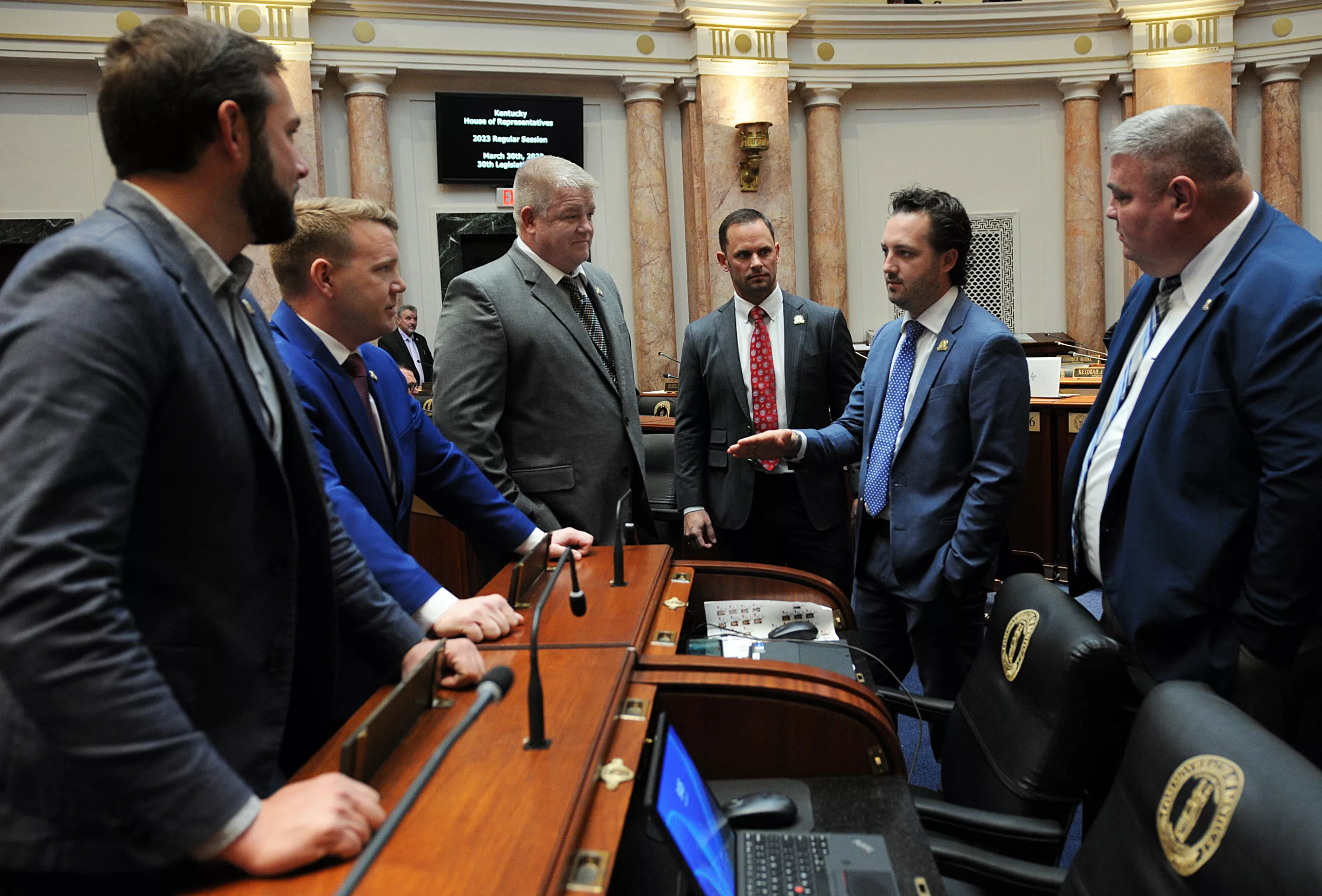 Frankfort, Ky. – The Kentucky Legislative Ethics Commission (KLEC) has released the final figures for the 2023 General Assembly, revealing a historic level of spending by lobbying interests from January to April this year, Kentucky Today's Tom Latek reports.
During the first four months of 2023, lobbying interests shattered the previous record by spending a staggering $11,417,376, surpassing last year's record of $11.131 million for the same period. This accomplishment is especially noteworthy as it occurred during a so-called short session year, in which lawmakers only convene for 45 days, compared to the usual 60 days in even-numbered years. Advertising spending on legislation, totaling $1,055,098, played a significant role in achieving this milestone.
A total of 847 lobbying businesses and organizations were registered to lobby in Kentucky during this period. These entities employed 679 lobbyists who received $9.5 million in compensation, while also reporting $276,678 in expenses.
The top two lobbying spenders maintained their positions from last month, with their focus centered on the issue of "Gray Machines." The KY Merchants and Amusement Coalition, Inc., supporters of the machines, remained unchanged from the previous month, spending $483,324. Meanwhile, Kentuckians Against Illegal Gambling, opponents of the machines, spent an additional $500, bringing their total to $348,763. Notably, legislation banning Gray Machines in Kentucky was approved by lawmakers this year.
The third-highest spender was the KY Chamber of Commerce, which allocated $198,981 for lobbying efforts. The majority of their expenses, amounting to $185,067, went toward lobbyist compensation. The American Civil Liberties Union of KY followed closely with $141,004 in spending, while Pace-O-Matic of KY, a manufacturer of Gray Machines, allocated $110,150 for lobbying activities.
Completing the list of the top ten lobbying groups were the KY Medical Association ($98,047), KY Hospital Association ($95,946), Altria Client Services LLC ($94,182), Keeneland Association, Inc. ($87,586), and LG&E and KU Energy LLC ($85,161).
For detailed information regarding lobbying spending disclosures, the public can visit https://klec.ky.gov/Reports/Pages/Employers-and-Legislative-Agents.aspx. This website provides access to a comprehensive list of bills lobbied by each employer. Additionally, a searchable database containing information about all lobbyists and employers, as well as their respective expenditures, is available at https://apps.klec.ky.gov/searchregister.asp.
The unprecedented level of spending by lobbying interests in the 2023 General Assembly has sparked discussions about the influence of money in the legislative process. Critics argue that such high levels of spending raise concerns about the potential for undue influence on policy decisions. As lobbying continues to play a significant role in shaping Kentucky's legislative landscape, the public and policymakers alike are left to grapple with the complex issue of balancing the interests of lobbying groups with the democratic process.
---
Photo: Rep. William Lawrence, R-Maysville; Rep. Jared Bauman, R-Louisville; Rep. Timmy Truett, R-McKee; Rep. Josh Branscum, R-Russell Springs; Rep. Josh Bray, R-Mount Vernon; and Rep. Chris Fugate, R-Chavies, confer on the House floor before the start of the final day of 2023 legislative session. (LRC photo)
Recommended Posts
Wed, September 20, 2023
Wed, September 20, 2023