Lexington Executive Admits to Selling Counterfeit N95 Masks During Pandemic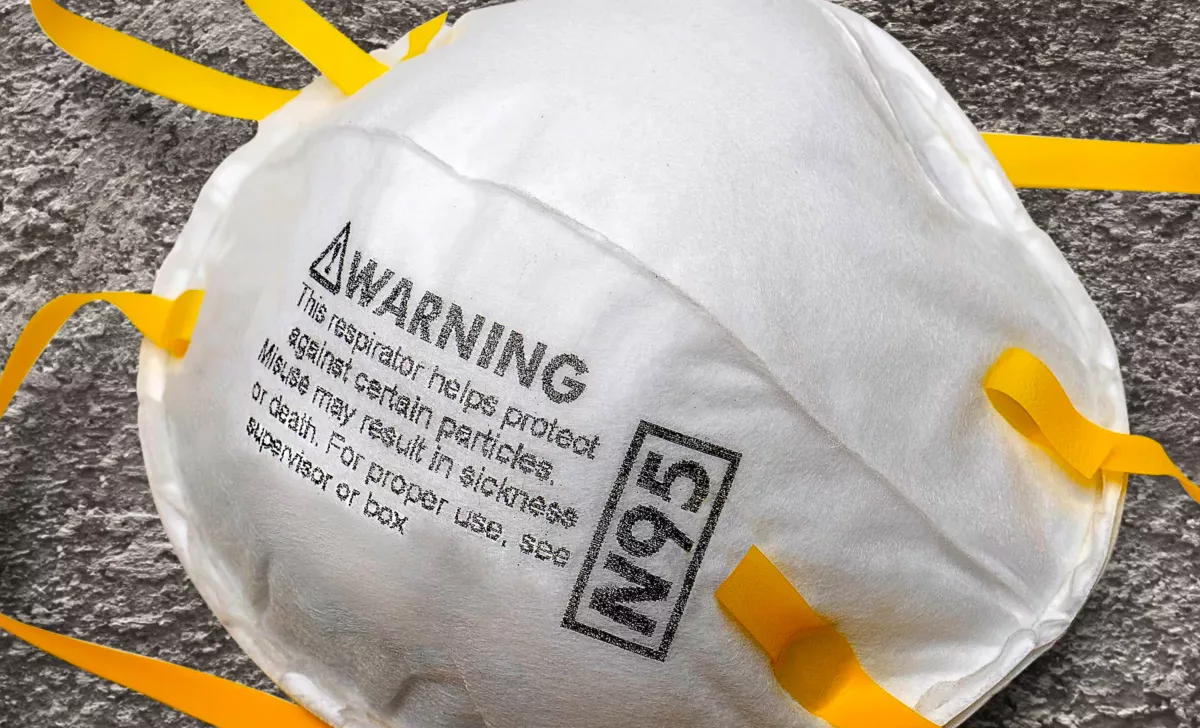 7/25 UPDATE: Nathan Brown, 47, CEO of Old World Timber, a Lexington company specializing in antique wood reclamation, was sentenced by U.S. District Judge Karen Caldwell on Thursday to 10 months in prison.
Lexington, Ky. — Adam K. Sloan, a Lexington businessman, has admitted to his role in importing and selling counterfeit 3M N95 masks during the height of the COVID-19 pandemic, according to federal court documents filed Wednesday.
Sloan, the former Chief Commercial Officer of Old World Timber (OWT), a Kentucky business known for reclaiming and repurposing antique wood, confessed to his role in the scheme which, prosecutors said, involved the introduction and delivery of a misbranded device into interstate commerce. Sloan's plea agreement was filed in the U.S. District Court for the Eastern District of Kentucky (Case: 5:23-cr-00051-KKC).
The plea agreement detailed Sloan's actions in importing and reselling counterfeit 3M N95 masks, a critical piece of personal protective equipment (PPE) in the fight against the COVID-19 virus. These masks, marked with the logo of the National Institute for Occupational Safety & Health (NIOSH), were intended for use in medical and hospital settings.
In December 2020, Sloan and Nathan Brown, the CEO of OWT, purchased 100,000 purported 3M N95 masks from a Chinese company, Boren Trading Company, Ltd., after being presented with allegedly genuine provenance documentation.
However, upon selling the masks across the United States, Sloan began to encounter evidence that questioned the authenticity of the masks. Notably, 3M's COVID Fraud and Counterfeit Product Response Team reported finding fake documents among those provided by Boren. Further, 3M issued several alerts, pointing out that N95 masks of the same model exported from China "should be viewed as counterfeit."
Despite these red flags and the presence of "Peru seals" on the mask boxes, indicators of likely counterfeit products, Sloan admits to knowingly removing these seals and continuing to sell the masks as genuine 3M N95 masks. From March 3, 2021, through April 9, 2021, Sloan directed the sale of 57,460 misbranded masks, netting a total sales price of $129,353.
The scheme ultimately ended in June 2021 when U.S. Marshals executed a federal court order obtained by 3M and seized thousands of misbranded 3M N95 masks from OWT's storage location in Lexington.
Sloan is now facing a maximum sentence of three years in prison, a fine of up to $250,000, or twice the pecuniary loss, whichever is greater, and a supervised release of up to one year. There is also a mandatory special assessment of $100 that Sloan must pay to the U.S. District Court Clerk at the time of his sentencing hearing. His defense counsel, Andrew Louis Sparks of Dickinson Wright PLLC – KY, is yet to comment on the charges.
The case highlights a broader concern of PPE fraud and counterfeiting during the pandemic, which saw a dramatic rise in demand for masks, respirators, and other protective equipment. Federal authorities have stepped up efforts to combat such scams, warning the public and the medical community about the dangers of counterfeit PPE.
---
Photo: Adobe Stock
Recommended Posts
Fri, September 15, 2023
Tue, September 5, 2023