Richmond Celebrates Inauguration of Shree Umiya Mataji Temple, Drawing a Crowd of Over 20,000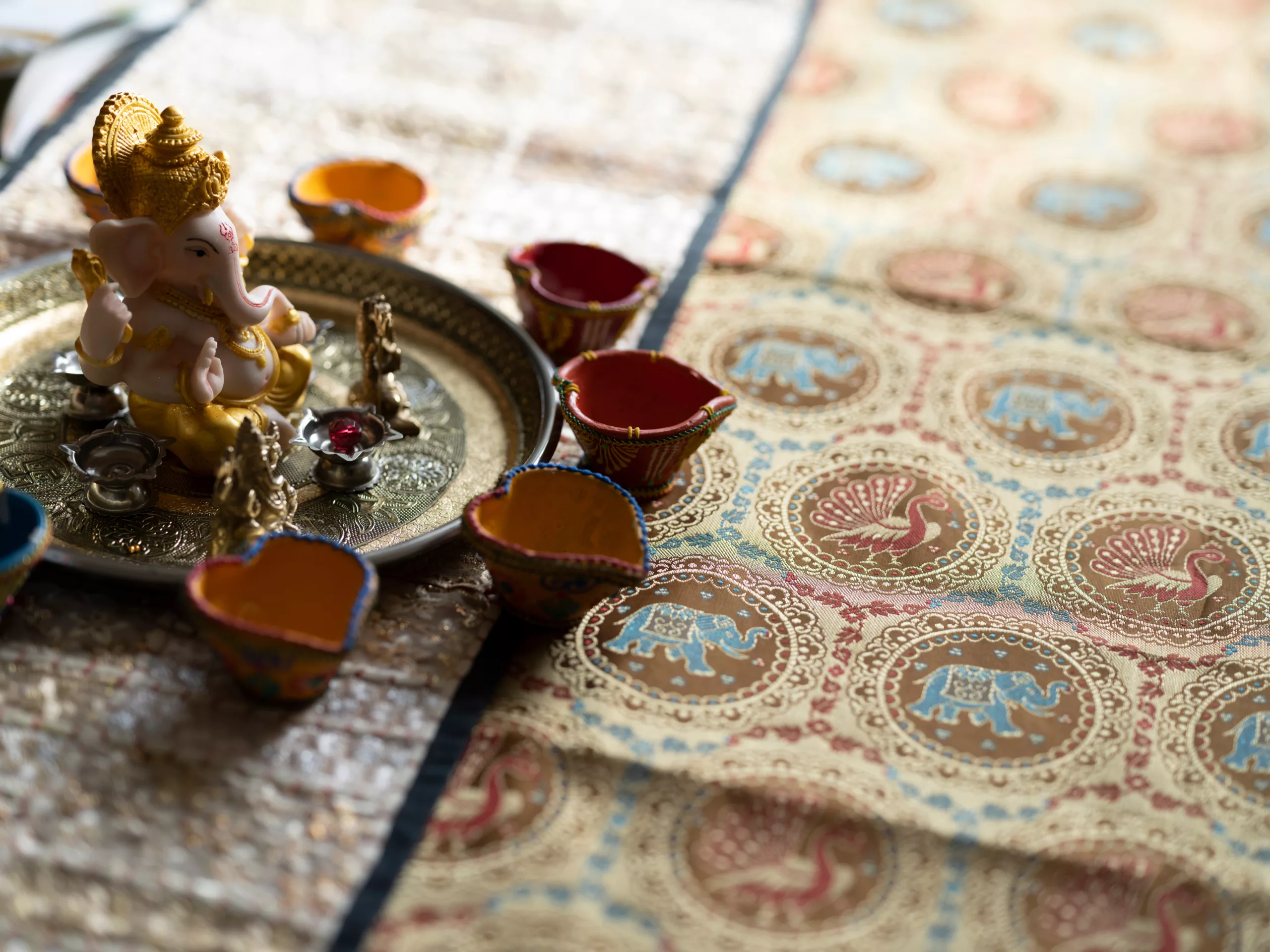 Richmond, KY – Embracing an extraordinary symbol of faith and community, Richmond recently opened its doors to its first Hindu temple – the Shree Umiya Mataji Temple, the Richmond Register's Sierra Marling reports. Among only six of its kind in the state, the temple was inaugurated amidst an impressive gathering of over 20,000 people, according to temple's president, Rasik Patel, and head priest, Dinesh Upadhyay.
The grand opening, a weekend-long ceremonial extravaganza, saw a convergence of individuals from diverse nationalities, states, and regions across Kentucky, gathering to partake in the spiritual act of prayer, known as "pujas" in Hindu tradition.
"Everything went smooth, without incident," Patel told the Richmond Register. "It was the grand opening, and everyone came here to pray to God."
At the heart of the temple lies an array of statues, each signifying a distinct deity, embodying the spirit and diversity of Hinduism. Visitors are invited to offer food, clothing, money, or other items to their chosen deity, in a ritual described by Upadhyay as "a gift" to their deity.
These offerings, seen as a token of reverence and devotion, are collected by the temple and distributed as necessary to its congregants — be they elderly or individuals facing challenging times.
Funding for the temple, Patel explains, is sourced from devotees across the globe who believe in the cause. "This is for our children. It's a way to propagate our culture and Hinduism," he said, emphasizing the temple's role in inculcating "good morals and character" in future generations.
Incepted in 2015, the temple's construction project commenced in 2019. The building process, which is yet to be completed, brought together contractors from both India and Richmond, integrating traditional Indian materials such as imported teakwood and design elements in its construction. Patel estimates the project completion within six months.
The finished temple, as per the Shree Umiya Mataji Temple's website, will include expansive space for praying, religious discourses, concerts, dining facilities, classrooms, and a playground for children, all encased within a well-manicured landscape offering ample parking.
The temple's multipurpose design also makes it suitable for hosting a variety of celebratory events including weddings, baby showers, and birthdays.
According to Harvard's Pluralism Project website, the effort to establish Hindu temples in the United States has its roots in the 1970s, originating from rented halls, school auditoriums, and church basements. The movement grew over time, transforming suburban homes, storefronts, former churches, warehouses, and office buildings into spaces of worship.
Eventually, Hindu "temple societies" were incorporated as nonprofit associations, funding the construction of America's first generation of Hindu temples from the ground up.
Patel, keen on welcoming all to the temple, encourages anyone to visit and learn about the space. Further information about the temple's festivals and celebrations can be found on their website: https://umiyamatajiky.com/hindu-festivals.
---
Photo: Adobe Stock
Recommended Posts
Wed, September 20, 2023
Wed, September 20, 2023