Annual Commerce Lexington trip takes Council members to Grand Rapids, Michigan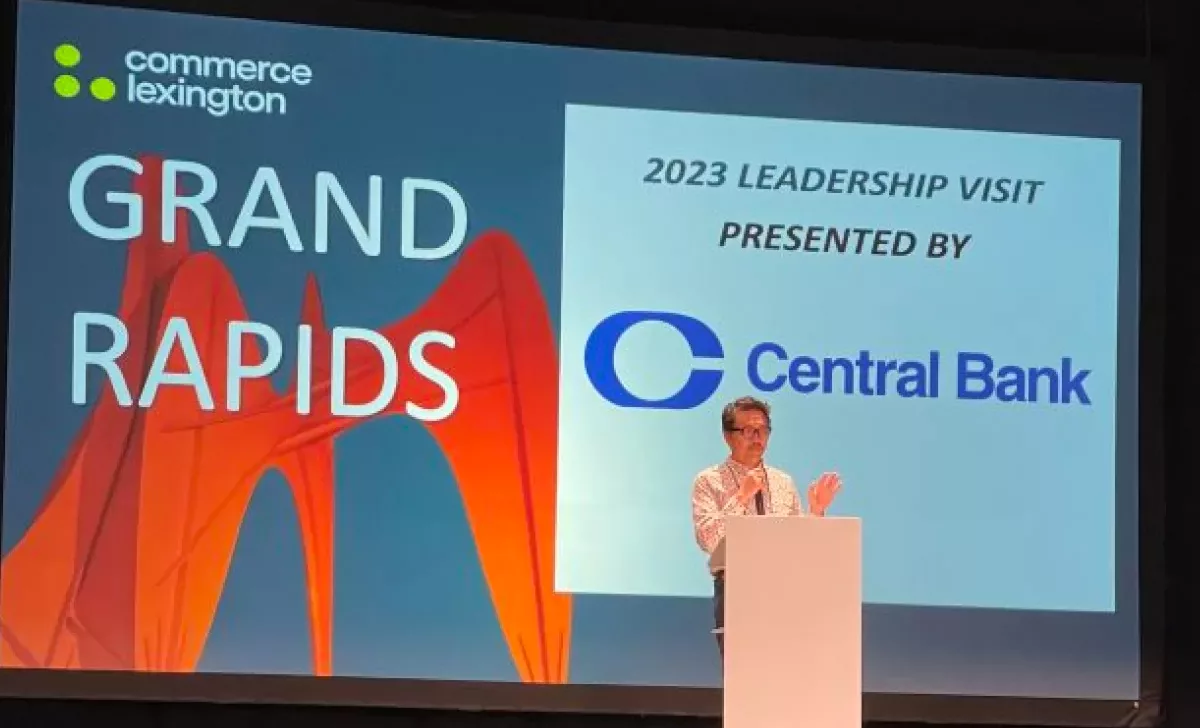 By Stu Johnson, WEKU
Several Lexington City Council Members made a trip north this week to gather some ideas for addressing pressing issues in the state's second-largest city.
The annual Commerce Lexington organized trip this year was to Grand Rapids, Michigan. Lexington Vice Mayor Dan Wu admitted it was somewhat heartening to see that other communities of similar size face similar challenges. And he said the biggest is probably housing.
"The problems of housing availability are so big now is that we can't tackle it with small incremental ideas anymore. That we really have to try to go big with the solutions," said Wu.
Wu noted he doesn't know what that is, but possibly bigger, bolder, out-of-the-box solutions. The first-term vice mayor added it's not about more money, adding, quote, "You can't completely subsidize your way into a solution."
Wu said a 'developer day' event is held in Grand Rapids. He said city officials take a group of commercial and residential developers on a bus to scope out some properties.
"And kind of point out this is what's happening here. This is what's available. This is what we'd like to see here. And it's kind of an engagement piece to kind of make the connection between the availability, the need, and the people who would be doing these buildings," said Wu.
Council Member Whitney Baxter noted these trips make her realize other communities face similar issues like land use and crime. But, she added it also drives home the point that lots of things in the scenic Fayette County area are going well and sometimes taken for granted.
---
In a tumultuous sea of partisan news, WEKU is working hard to be a leading source for public service, fact-based journalism. Monthly sustaining donors are the top source of funding for this growing nonprofit news organization. Please join others in your community who support WEKU by making your donation.
Republished with permission.
Photo by Stu Johnson
Recommended Posts
Fri, September 29, 2023
Fri, September 29, 2023
Thu, September 28, 2023