Beshear increases Medicaid reimbursement rates for home and community-based services and long-term care facilities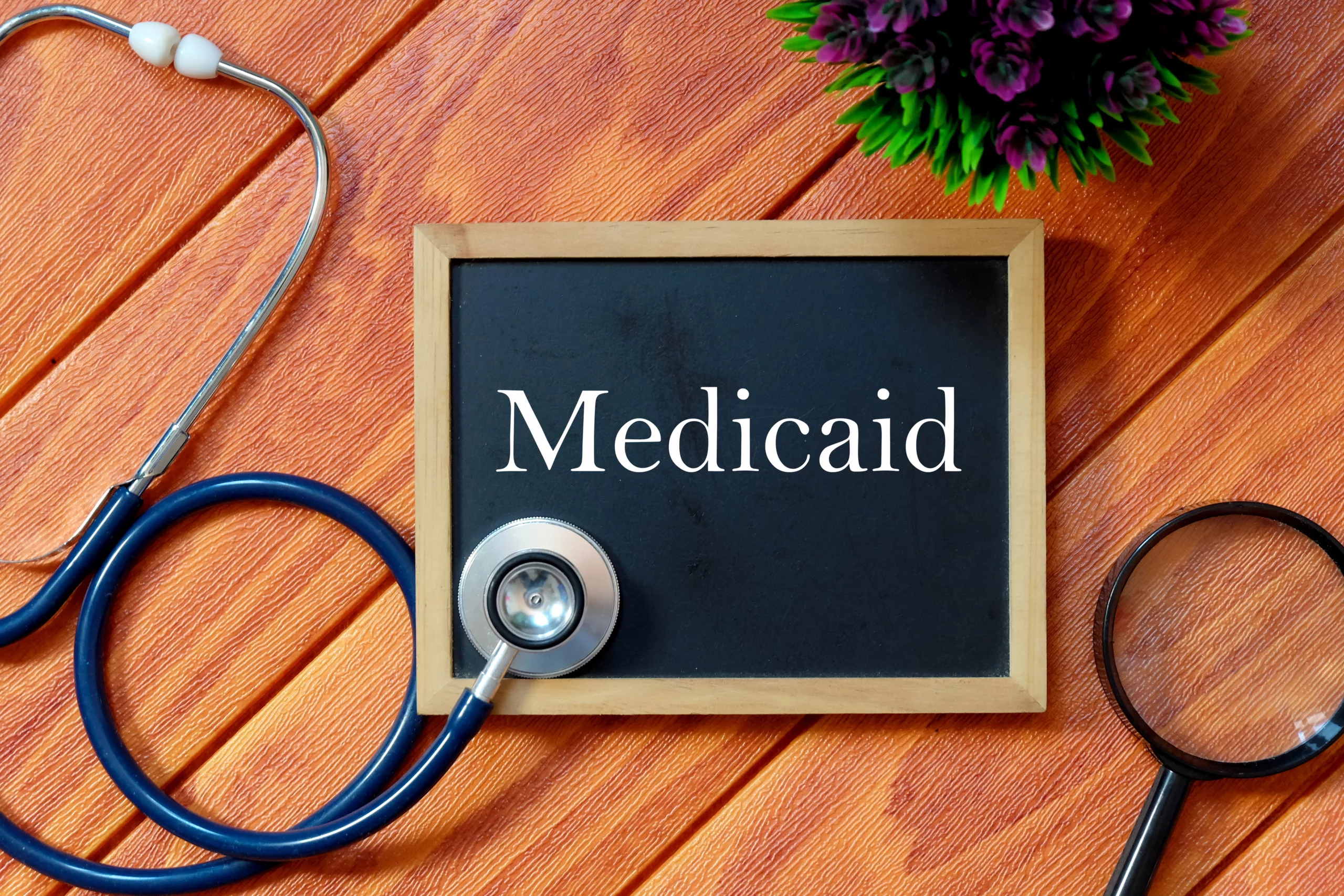 By Melissa Patrick, Kentucky Health News
Gov. Andy Beshear has raised Medicaid reimbursement rates for home and community-based services and long-term-care facilities to help them deal with inflation, workforce shortages and the effects of Covid-19.
"We have a duty to make sure those who need in-home care, community-based care and long-term care get the services they need and the services they deserve," Beshear said at his weekly news conference Thursday. "This increase will provide some interim financial relief for organizations that take care of our parents and our grandparents. And right now they need our help, and we need to be there for them."
The main lobbying group for nursing homes and assisted-living facilities told Kentucky Health News that it is expecting an overall adjustment of about 8 percent, and that it will vary from facility to facility.
Betsy Johnson, president of the Kentucky Association of Health Care Facilities and Kentucky Center for Assisted Living, praised the governor's action, calling it "welcome relief" for struggling long-term care facilities that have been sounding the alarm about the skyrocketing costs required to keep their residents and patients safe and healthy.
"We are grateful for Gov. Beshear and his administration," Johnson said. "The pandemic had devastating effects and worsened the staffing crisis we were already facing. This funding will be paramount to providing quality care to residents and patients as well as building the foundation for a brighter future."
John Muller, chief operating officer for Carespring Healthcare Management in Northern Kentucky, thanked Beshear and his team at the news conference. Muller is also a KAHCF board member.
"Nursing facilities were on the front lines of the Covid pandemic. The last number of years have been very, very difficult," Muller said. "And as we are coming out of the pandemic, the aftershock is the workforce challenges that we're facing. Nursing facilities are lagging far behind on catching up in the workforce. These much-needed funds will go a long way for the residents we serve . . . as well as the team members we need to retain and the new ones we need to recruit."
David McKenzie, administrator and owner of The Jordan Center in Louisa, conveyed an urgent need for these increased funds in a letter to Health and Family Services Secretary Eric Friedlander on March 28,
McKenzie painted a picture of his facility's dire financial situation and asked for a "funding bridge" to allow nursing homes to survive until July 1, 2024, when their rates are scheduled to be recalculated.
"Our facility will not make it if we don't receive a funding bridge July 1, 2023," he wrote. "We have never seen price increases like this in our 49 years of business! In February 2022, we had to close half of our facility because we only had enough staff to operate 60 beds and maintain our 5-star staffing rating."
Beshear said the rate adjustments, which are retroactive, will make up for underestimated inflationary increases that were provided in the last three years. The rates are adjusted for inflation every year.
The adjustment for home and community-based services will be for services that were delivered from Jan. 1, 2022, to May 1, 2023, at an addiitonal cost of $13 million, according to a news release.
For long-term care, the release says Medicaid is maximizing the annual rate adjustment for inflation and will retroactively adjust rates going back three years. This will result in $99.6 million more for nursing homes in the next fiscal year, which ends June 30, 2024. Medicaid is funded mainly by the federal government; the state's share will be $18.9 million.
Emily Webber, KAHCF director of communications, said the additional funding will go a long way to help pay for supplies, operational costs and staffing, noting that long-term care facilities are still one of the health-care sectors that have not recovered from the staffing shortages caused by the pandemic.
Beshear has also committed to rebasing the Medicaid rate effective July 1, 2024, but that would require appropriations from the General Assembly next year, and Beshear's term will end late this year unless the voters given him a second four-year term in the Nov. 7 election.
"We're dealing with an election. We're dealing with a budget session. So there are lots of things for us to address," Johnson said. "But as you just stated, right now, where it stands, we understand that the current administration and the Kentucky legislature are very sympathetic to our challenges and we believe that we can all work together so that this money will be appropriated."
Johnson said her members are "thrilled" because they have not seen a Medicaid raise since 2008 and are now operating in a completely different world.
"This funding is a good first step toward getting us back on our feet," she said, adding later, "If you ask any one of our member providers, when we say, 'Oh, post-pandemic world or post-Covid,' they will look you in the eye and say, 'Betsy, we're still in it' because the struggles are real. It has forever changed the way they operate and the staff that they need. It's very, very important that we should all, as Kentuckians, be invested in this taking care of our elderly, and our most vulnerable citizens."
---
Kentucky Health News is an independent news service of the Institute for Rural Journalism and Community Issues, based in the School of Journalism and Media at the University of Kentucky, with support from the Foundation for a Healthy Kentucky.
Image: Adobe Stock
Recommended Posts
Wed, September 20, 2023
Wed, September 20, 2023