Man faces multiple felonies after unnerving attack on UK campus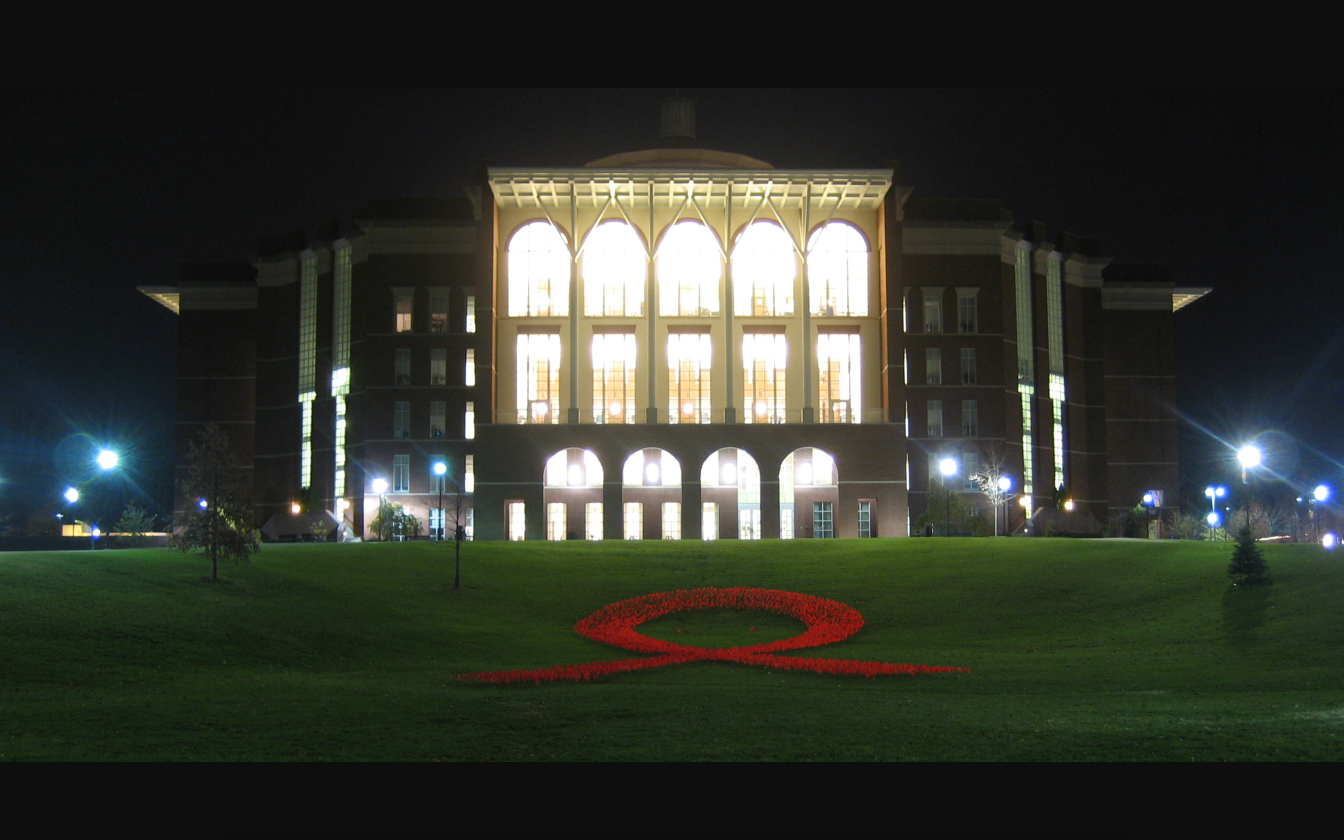 LEXINGTON, KY — A University of Kentucky campus, often celebrated for its picturesque landscape and spirited collegiate atmosphere, became the stage for a terrifying incident in the early hours of Sunday. A man was arrested on allegations of sexual abuse and a series of other charges following an unsettling episode near the venerable William T. Young Library, the very heart of the campus, the Hearld-Leader's Christopher Leach reports.
According to court documents cited by the Herald-Leader, around 12:30 a.m. on Sunday, the campus police were alerted to an assault in progress. The incident began when two individuals, whose tranquility was shattered in an instant, encountered Mark Lindsey, a 34-year-old man sitting casually by a walking path adjacent to the library.
Upon standing, Mr. Lindsey inquired about the names of the individuals. He proceeded to commit a series of alarming actions, including slapping a phone out of one of the victims' hands and touching one of them inappropriately, the documents claim.
As the incident unfolded, an unassuming passerby turned into an unexpected defender. After witnessing the incident, the third victim intervened, only to have Mr. Lindsey hurl a glass bottle at his chest, as per court documents.
The victims, shaken and fearing for their safety, retreated and contacted the police.
When officers arrived at the scene, Mr. Lindsey's purported rampage did not cease. He reportedly threw the phone he had earlier seized at an officer and attacked two others during a physical altercation that led to his arrest.
The scene, near the library that stands as a beacon of knowledge and growth for students, was left marred by the acts of violence.
Mr. Lindsey was subsequently booked and faced a litany of charges including first-degree sexual abuse, two counts of assaulting a police officer, second-degree assault, second-degree robbery, public alcohol intoxication, criminal mischief, indecent exposure, resisting arrest, and three counts of menacing, as detailed in the jail records.
As of Monday morning, Mr. Lindsey was held at the Fayette County Detention Center on a $3,000 bond. He is scheduled to make his initial appearance in Fayette District Court later in the afternoon.
The University of Kentucky's campus, an enclave that's home to over 30,000 students, was left grappling with the chilling reality of the violence that had unfolded within its grounds. For many, the place that had been a sanctuary of learning now carries the shadow of this incident.
Officials at the University of Kentucky did not immediately respond to requests for comment.
This incident underscores the continuous necessity for vigilance and the fostering of safe environments on campuses nationwide. As the University of Kentucky community comes to terms with Sunday's events, one can only hope that it serves as a reminder of the imperative to protect and support all members of academic communities.
---
Photo by Anthony K. Karam. (Public Domain)
Recommended Posts
Fri, September 29, 2023
Mon, September 25, 2023
Fri, September 22, 2023