Paved with Good Intentions? Lexington cafe caught in crossfire of bureaucracy and repaving frenzy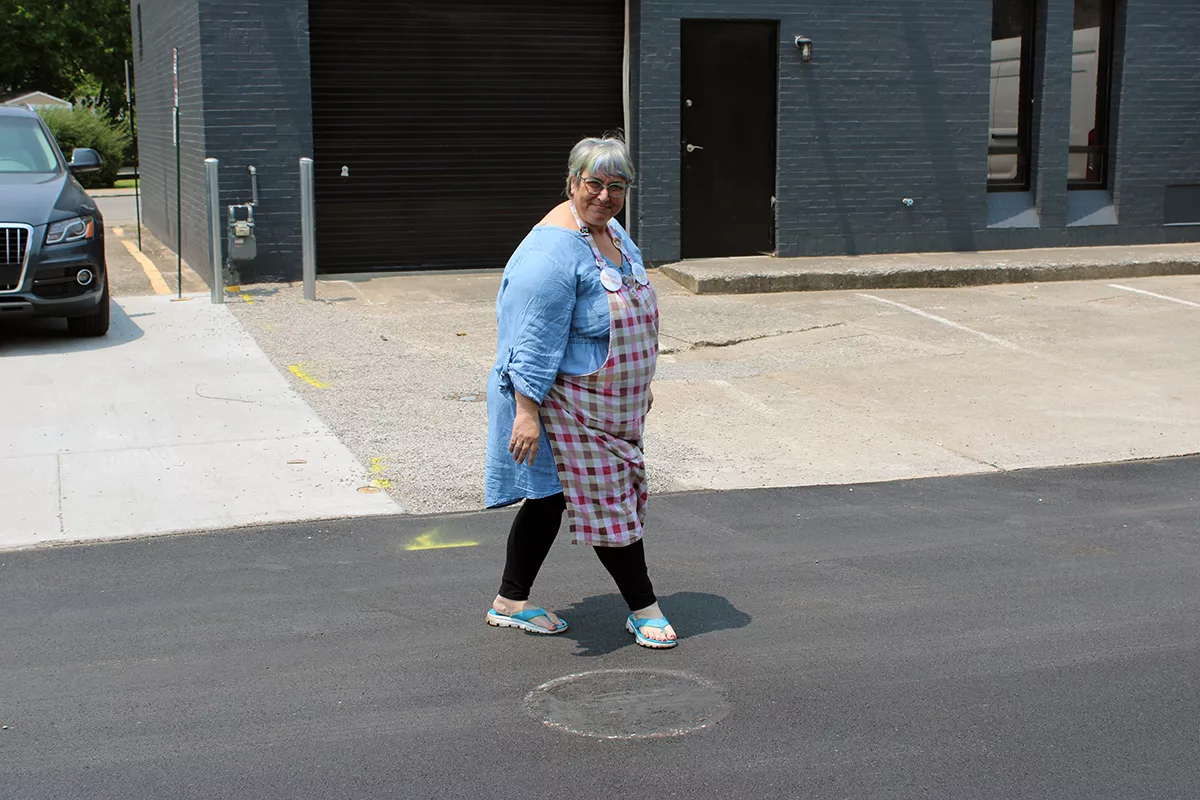 LEXINGTON, KY – Amidst the gentle murmur of steaming milk and the aromatic allure of freshly brewed coffee, Ellie Harman, owner of the cherished High on Art and Coffee at 523 E High Street, faces a different kind of grind.
Harman's cozy oasis, which has served the community as a vibrant haven of creativity and conviviality for over eight years, now finds itself in the midst of a perplexing bureaucratic melee that has left its proprietor exasperated and her patrons frustrated.
The pandemic was a crucible for the entrepreneurial couple, as both Ellie and her husband are in high-risk categories. They valiantly adapted their operations to window service for three years and only recently rejoiced at the cafe's reopening as a full-service sanctuary. But as they steered clear from one storm, another was brewing on High Street.
For years, the street outside Harman's cafe has been a serial sufferer of a peculiar malady – incessant tearing up and repaving, which gnawed away at the business' pedestrian and parking accessibility. Several months ago, Columbia Gas jumped into the fray, conducting work around the cafe's porch and sidewalk.
Fast forward to now. The Division of Water sounded the alarm, sending Harman a notice indicating imminent water main repairs that would necessitate further excavations. Sure enough, a few weeks later, Harman's heart sank as "No Parking" flyers bloomed on High Street yet again. Perplexingly, however, days went by with no workers in sight.
In desperation, Harman reached out to the contact on the flyers, only to uncover that they heralded not water repairs, but Columbia Gas's return for milling and paving. Flabbergasted, she urged them to coordinate with the Division of Water and their upcoming work.
Her pleas fell on deaf ears.
In broad daylight on Wednesday, the roar of machinery tore through the air as milling and paving commenced. Harman, on a quest for answers, placed fervent calls to the offices of Mayor Linda Gorton, Vice Mayor Dan Wu, and Governor Andy Beshear, among others. "I was the 'crazy' lady," she recounted, hinting at the nonchalance with which her concerns were met.
The tide turned when Harman's Facebook post on the issue caught attention. The Division of Water dispatched what Harman described as a "PR person" to her doorstep.
Harman demanded candor and was informed that Columbia Gas had disregarded instructions to refrain from work that day, capitalizing on their autonomy as a private entity.
This kerfuffle couldn't have come at a worse time for High on Art and Coffee. Harman estimates losses between $3,000 and $4,000 this week due to hampered access, and forecasts a similarly grim first week of July when the water project unfolds. "When you're a small business, that's a big chunk," Harman said, adding that the week of the Fourth of July holiday is typically quite busy.
Why did Columbia Gas press on? With the fiscal year ending on June 30th, it is plausible they needed to utilize allocated funds.
Harman remains indignant:
We're paying to repave the same road twice in less than a month …. Meanwhile, we have children starving in this city and people who can't afford to pay rent.

Ellie Harman, owner, High on Art and Coffee
For High of Art and Coffee, a staple of Lexington's cultural fabric, the question looms – in the face of civic disarray, will resilience brew anew?
---
Top photo credit: The Lexington Times
Recommended Posts
Wed, September 20, 2023
Wed, September 20, 2023