'Gaslighting insanity' – Journalist says Beshear supporters relentlessly harassed her after she fact-checked governor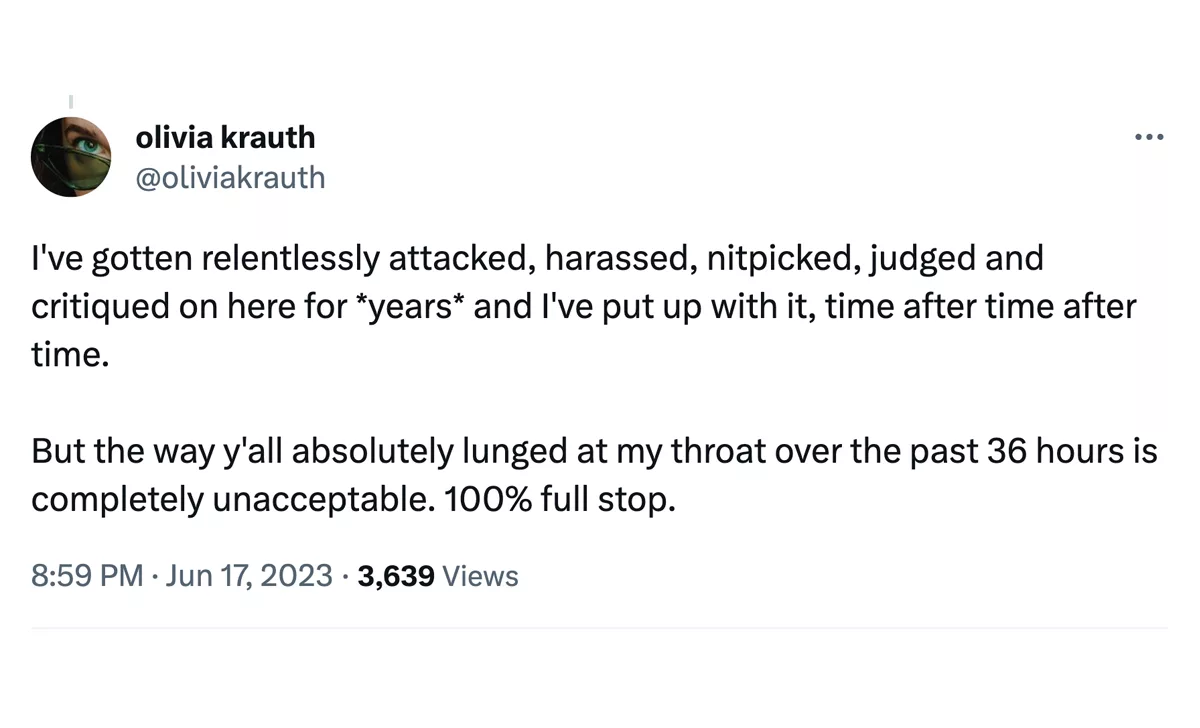 Editor's note: Shortly after this story was published, a cyber-attack overwhelmed the Lexington Times' servers, causing the website to briefly go offline. We apologize for any inconvenience this may have caused.
Louisville, KY – Journalist Olivia Krauth has spoken out against supporters of Governor Andy Beshear, saying that she faced relentless harassment following her fact-check article about Beshear's claim of a record number of employed Kentuckians.
Krauth, a politics reporter at the Louisville Courier Journal, teamed up with Olivia Evans to publish a story on Friday, titled FACT CHECK: Are a record number of Kentuckians employed under Gov. Andy Beshear?. The article took a deep dive into the data behind Governor Beshear's recent statement and concluded that the claim was inaccurate.
According to Krauth's article, Beshear, a Democrat, had initially cited a survey conducted by the U.S. Bureau of Labor Statistics which showed approximately 2,009,500 non-farm employees in Kentucky as of April. This figure, however, counts individuals with multiple jobs more than once, making Beshear's initial comments inaccurate. Another set of data from the U.S. Bureau of Labor Statistics indicated that 1,970,127 individual Kentuckians were employed in April, which is less than the numbers from late 2019.
Governor Beshear later clarified his statement, but did not explain the discrepancy or correct his previous claim.
Krauth took to Twitter to discuss her story and the backlash that ensued. In a series of tweets, Krauth recounted how she was "relentlessly attacked, harassed, nitpicked, judged, and critiqued" by supporters of Governor Beshear, calling their behavior "completely unacceptable."
"This is not the first time Beshear misinterpreted data," she tweeted. She further explained that after fact-checking the governor, she had never experienced such a degree of "gaslighting insanity" as she had from the Democratic supporters in the past 36 hours.
Krauth, a 2017 University of Louisville graduate, has spent her career covering politics and education. Her work is highly respected by her peers, making the aggressive reaction from supporters even more shocking.
Governor Beshear's campaign has not issued a comment regarding the harassment faced by Krauth, and Beshear himself has not addressed the issues raised in her article directly.
This development comes at a critical time as Governor Beshear is preparing for a contested race against Republican Daniel Cameron in the upcoming Kentucky Gubernatorial election in November.
Critics have raised concerns about the manner in which political discourse is being conducted and are calling for civility and fact-based discussions, especially in the months leading to the gubernatorial election.
As the political climate continues to heat up, it remains to be seen how this episode will impact the gubernatorial race and what measures, if any, will be taken to address the harassment faced by journalists.
Recommended Posts
Thu, December 7, 2023
Wed, December 6, 2023