Kentucky politicians mark Juneteenth as Beshear calls on legislature to make it a state holiday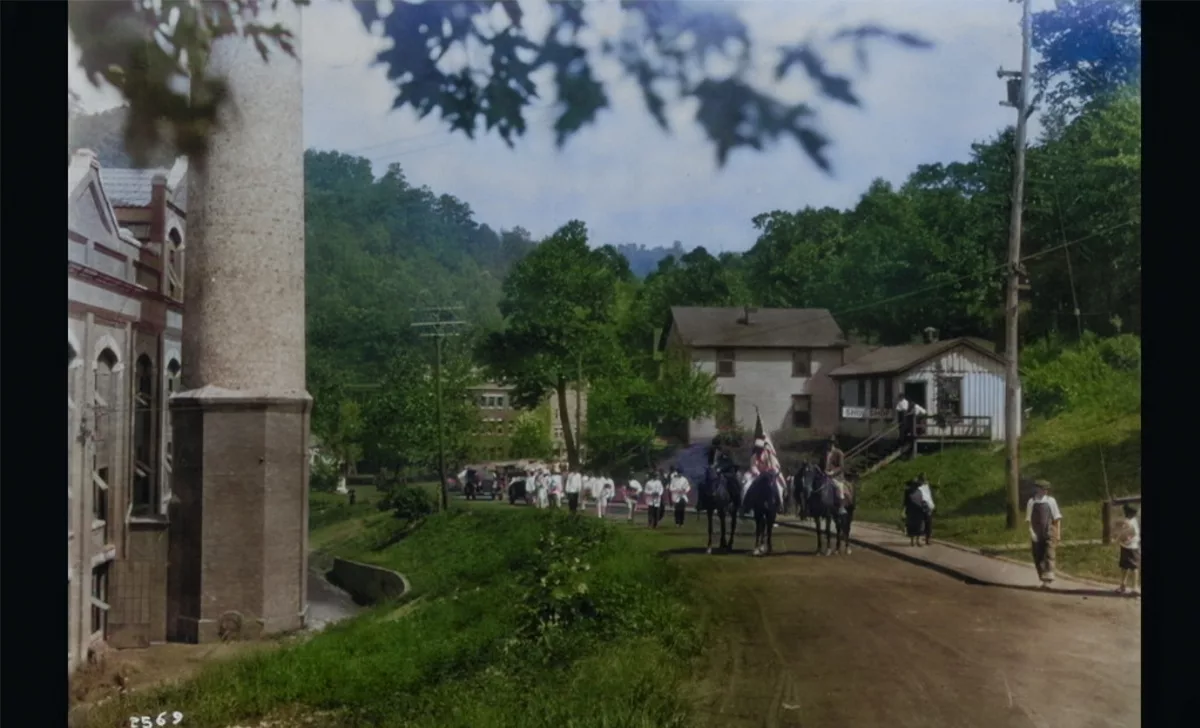 by McKenna Horsley, Kentucky Lantern
Kentucky leaders on both sides of the political spectrum celebrated Juneteenth by discussing African American history and calling the holiday a mark of progress toward equality. 
Gov. Andy Beshear signed a proclamation recognizing Monday as Juneteenth National Freedom Day in Kentucky in the Capitol Rotunda. 
Those who joined Beshear included Senate Minority Floor Leader Gerald Neal, Governor's Office of Faith-Based & Community Initiatives Executive Director Charles Booker and J. Michael Brown, director of pre-law and constitutional studies at Simmons College of Kentucky and former secretary of the Governor's Executive Cabinet. 
Juneteenth became a federal holiday in 2021. The day marks when the last enslaved people in the United States learned they were free as news reached them in Galveston, Texas, on June 19, 1865. While President Abraham Lincoln signed the Emancipation Proclamation in 1863, it was not enforced in many areas of the South until two years later when the Civil War ended.
Beshear said Monday that he will "continue to push for this day to be recognized as a state holiday" and encouraged the General Assembly to pass such legislation. 
For Kentucky state workers, Juneteenth is not a paid holiday. According to Pew Research Center, 28 states and the District of Columbia legally recognize Juneteenth as a public holiday. 
In 2005, the General Assembly passed legislation requiring the governor to create a proclamation each June 19 for Juneteenth National Freedom Day.
On Twitter, Attorney General Daniel Cameron said Juneteenth "is a powerful symbol of freedom and the pursuit of building a more perfect union." Cameron, who is the Republican gubernatorial candidate facing Beshear, is the first African American independently elected to statewide office in Kentucky. 
"Let us continue the vital step of working together to build on positive change in our communities across the state," Cameron said. 
Speaker of the House David Osborne and House Minority Floor Leader Derrick Graham issued a statement about the holiday, saying it acknowledges "the end of the injustice of slavery" while also serving "as a reminder of the resilience, determination, and perseverance of African Americans throughout history.
"On this Juneteenth, let us celebrate the progress we have made towards equality and freedom, acknowledge the challenges that lie ahead, and renew our commitment to the timeless values that have shaped our nation for the better," the joint statement said. "Together, let us strive for a future where every American can enjoy the blessings of liberty and pursue their dreams unencumbered by prejudice or discrimination.
 "Let this day serve as a constant reminder that we must continue to work towards a more perfect union."
Kentucky cities also recognized the holiday. Several community Juneteenth events were held in Louisville and Lexington from June 10-19. Other celebrations have been held in places such as  Ashland, Paducah and Covington.
---
Kentucky Lantern is part of States Newsroom, a network of news bureaus supported by grants and a coalition of donors as a 501c(3) public charity. Kentucky Lantern maintains editorial independence. Contact Editor Jamie Lucke for questions: info@kentuckylantern.com. Follow Kentucky Lantern on Facebook and Twitter.
Photo: An emancipation day celebration in the coal mining town of Jenkins in Kentucky's mountains was captured in this undated historic photograph from the early 20th century. (University of Kentucky. Restored and Colorized by The Lexington Times)
Recommended Posts
Fri, September 29, 2023
Fri, September 29, 2023
Thu, September 28, 2023