Emma Curtis unveils progressive platform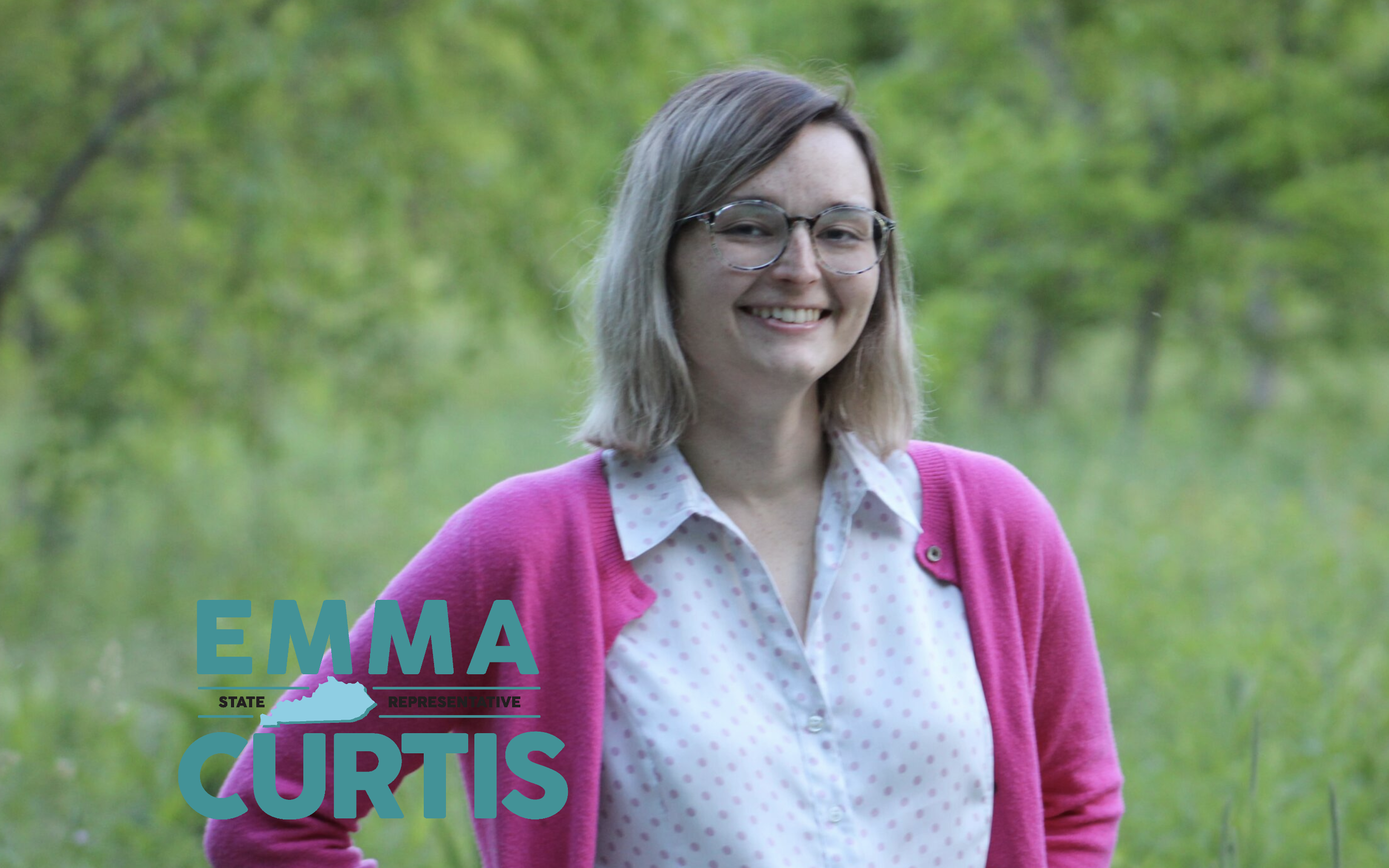 LEXINGTON, KY — A promising and impassioned new voice has emerged in Kentucky politics as Emma Curtis, an independent filmmaker and lifelong resident of South Lexington, unveiled a progressive platform on Tuesday that aims to reshape the state's economic landscape and foster social justice.
Ms. Curtis, who is running to represent the 93rd District in the Kentucky House of Representatives, articulated her vision through a series of 12 pragmatic policy proposals posted on her campaign website. Her policy pillars encompass affordable housing, public education, reproductive justice, and workers' rights, among others.
The 93rd District has a history of trailblazing representation; Ms. Curtis seeks to fill the shoes of her mentor, the late Representative Lamin Swann, who was the first-ever wheelchair user in the Kentucky General Assembly and a fervent advocate for social justice.
In a press release, Ms. Curtis emphasized her dedication to refocusing the campaign discourse on issues rather than identity, stating, "I want to talk about the issues in this race—affordable housing, public education, reproductive justice, and our economy—and how they are affecting families in South Lexington."
Among her proposals, Ms. Curtis vows to combat the state's housing crisis by empowering communities to enact robust tenant and homeowner protections. She is also an ardent supporter of public education and intends to oppose any measures that divert funds away from public schools. Additionally, Ms. Curtis aims to preserve reproductive rights, stating that the decision whether and when to have children should lie with individuals and their doctors.
A prominent theme woven throughout her platform is the defense and promotion of workers' rights. Ms. Curtis aspires to repeal "right-to-work" laws, raise the minimum wage, and restore Kentucky's blue-collar middle class. She also proposes a more equitable tax structure that prioritizes working families over affluent individuals.
Ms. Curtis's platform also shines a light on LGBT rights, healthcare, marijuana legalization, gun violence prevention, racial justice, democracy protection, and environmental conservation.
This multi-faceted agenda reflects Ms. Curtis's background. Raised on a three-generation tobacco farm, her roots are deeply embedded in Kentucky soil. Rep. Swann's mentorship further influenced her; his advocacy left an indelible mark on her aspirations.
Ms. Curtis's campaign is seen by many as a litmus test for the progressive movement in a historically conservative state. Her platform reflects a growing national discourse around economic equity and social justice and could set the stage for similar candidacies throughout the region.
As the political landscape continues to evolve, Ms. Curtis aims to prove that Kentucky is ready for a new brand of progressive leadership, one that empowers communities and embraces diversity and inclusion.
"South Lexington deserves a champion who will fight to restore the values we hold dear," she stated.
The residents of the 93rd District will have the opportunity to choose their champion in the upcoming election.
---
Photo: Emma Curtis campaign photo.
Recommended Posts
Sat, September 30, 2023
Fri, September 29, 2023
Fri, September 29, 2023