Hello, FBI? KY gubernatorial candidates each call for feds to investigate the other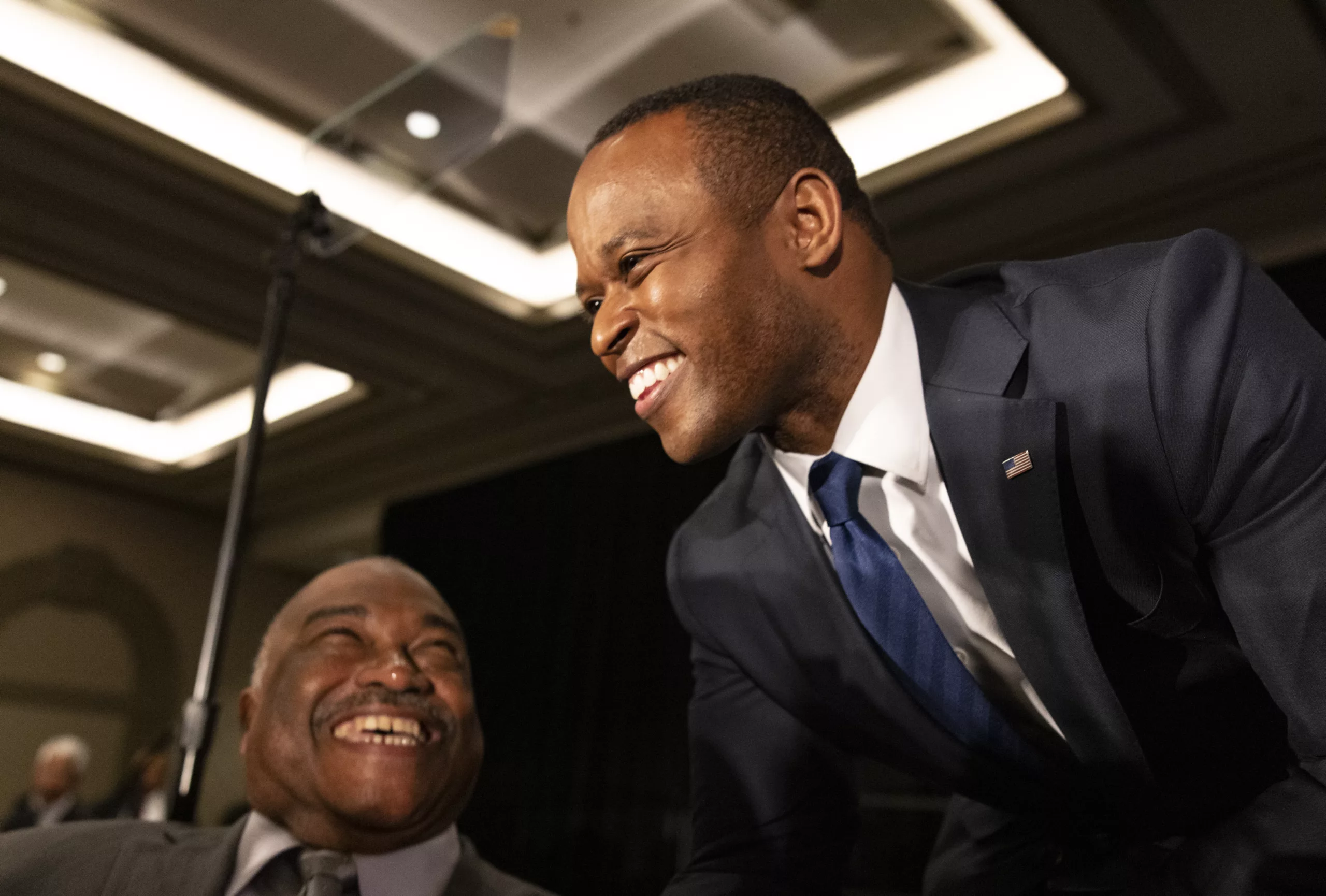 FEANKFORT, KY- Daniel Cameron, the Republican Attorney General of Kentucky and a candidate for Governor, is now embroiled in controversy over allegations of fundraising impropriety, raising questions about ethical lapses and potential conflicts of interest in one of the nation's most closely watched elections of the year, the Associated Press reports.
These allegations stem from charges that Cameron solicited campaign contributions from executives at Edgewater Recovery Centers, a Kentucky-based drug treatment organization, even as his office was investigating the company. Edgewater's attorney, Michael Denbow, confirmed this, noting that the request for contributions was made during a call early this year. A Cameron campaign official also made a follow-up call about a possible fundraiser, which ultimately never took place.
Edgewater executives subsequently donated $7,600 to Cameron's campaign, although these funds have since been returned. The timing of these solicitations, coinciding with the company's investigation, has provoked demands for further investigation from the campaign of Democratic Governor Andy Beshear, who is Cameron's opponent in the upcoming election.
In a phone interview with the Associated Press, Denbow stated, "They were directly solicited by Daniel to give to his campaign. And I think Edgewater thought it was probably very prudent to make sure that they preserve their ability to work with whomever was successful in November … to help further Edgewater's goals."
Beshear's campaign has called for an inquiry into the matter, insisting that the attorney general's office has "an obligation" to refer Cameron's actions to the FBI for review. The campaign stated, "The timing is clear — Daniel Cameron personally called a business he was investigating and solicited campaign contributions. His actions are unethical and must be investigated".
Meanwhile, Cameron's office has maintained that all actions were above board. Cameron recused himself from the Edgewater investigation immediately after learning of the contributions, according to his office, and insisted that his approach to the Edgewater-related campaign donations was to "review, recuse, and refund".
The Kentucky attorney general's race, often seen as a bellwether for broader national trends, is already a high-stakes contest. But these allegations, coming amidst an already contentious election cycle, have thrust campaign finance issues to the forefront of political discourse in the state.
Cameron's campaign has also asked the FBI to investigate a large influx of campaign donations to the Kentucky Democratic Party and Beshear's campaign, which were linked to a single credit card. Both the governor's campaign and the state party moved to refund more than $200,000 in donations that they determined to exceed legal limits.
Despite these controversies, both campaigns remain steadfast in their commitment to the race. In the midst of these accusations, Cameron has continued to criticize Beshear, accusing him of taking "illegal campaign contributions," and asserting that political candidates "owe transparency and accountability to the people they represent".
The allegations against Cameron add another layer to the high-profile contest between him and Beshear, and they are likely to fuel the ongoing debate about campaign finance regulations and the ethical conduct of political candidates in the country. In the meantime, the Edgewater investigation continues, serving as a stark reminder of the challenges and controversies that often accompany political campaigns.
---
Top photo: Attorney General Daniel Cameron celebrates his nomination as the Republican nominee for governor with Michael Douglas of Lancaster during his election celebration May 16 in Louisville. (Kentucky Lantern photo by Austin Anthony)
Recommended Posts
Sat, September 30, 2023
Fri, September 29, 2023
Fri, September 29, 2023