New Grassroots Campaign Emerges to Oppose Letcher County Prison Construction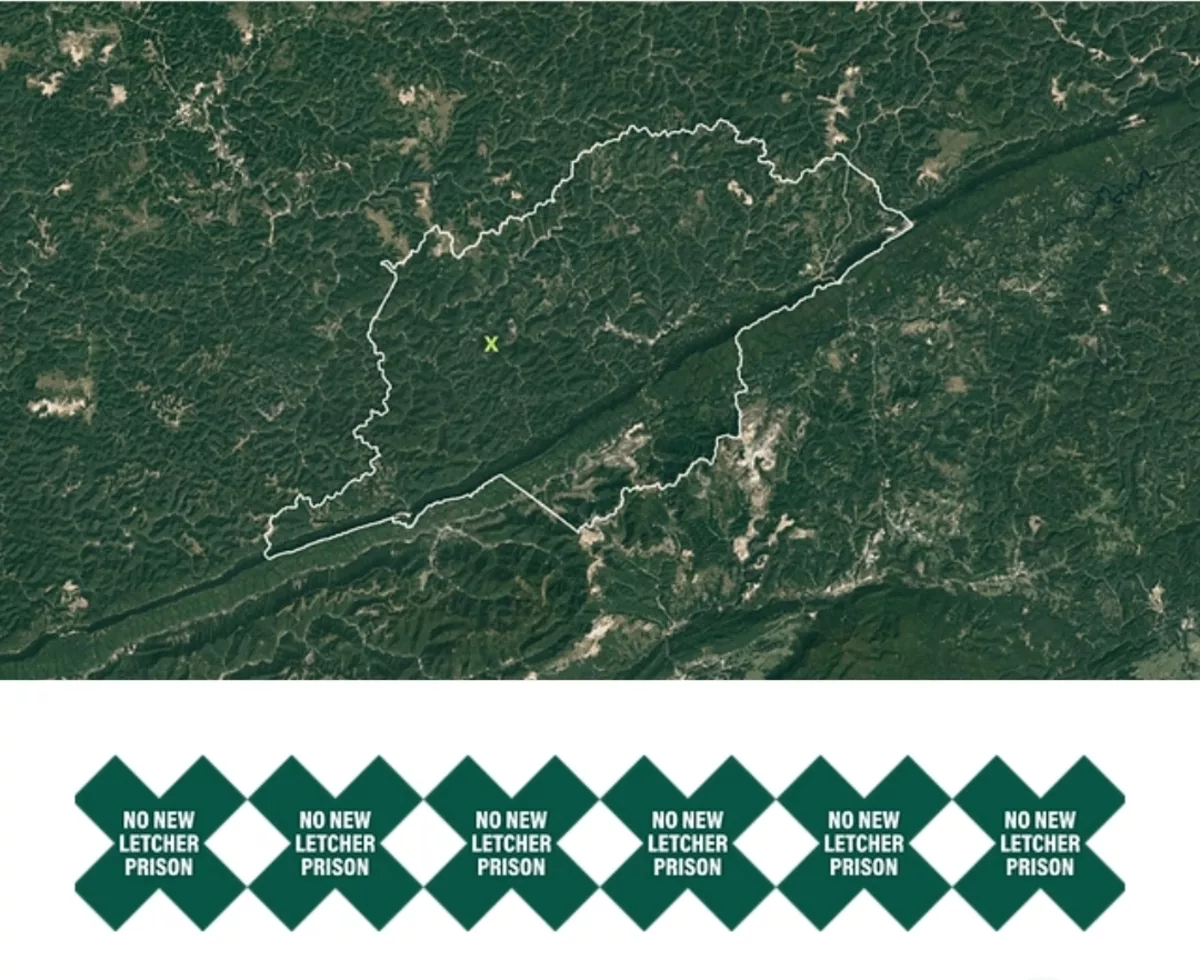 Letcher County, Kentucky, has become the battlefield for a contentious debate over the proposed construction of a federal prison, a project that carries an estimated price tag of $505 million. Now, a new grassroots campaign, the No New Letcher Prison Campaign, has sprung up to challenge the project and the funds earmarked for it.
The campaign is a non-partisan national effort that seeks to halt the construction of this new federal prison by amending the Appropriations Bill in Congress, which currently has half a billion dollars allocated for the project.
The group's opposition to the prison is multifaceted. They argue that both the Trump and Biden Administrations have agreed that the construction of this prison is unnecessary due to a declining federal prison population. The proposed site, atop a former coal mine, poses potential health risks to correctional staff, inmates, and their visiting family members. They also highlight the lack of existing infrastructure like sewage, water, and electricity, as well as concerns about its impact on local wetlands and the largest stretch of old-growth forest in Kentucky. Further, they express concerns about the site's accessibility, or lack thereof, as the remote location would make it difficult and expensive for family members to visit those incarcerated.
The No New Letcher Prison Campaign has also launched a petition against the proposed prison and is actively seeking public participation in their campaign.
The group encourages individuals and organizations that oppose the prison to take action now and get involved. They are also offering assistance for those willing to write to their Congressional delegation or set up a meeting with their Congressional representative. As a grassroots initiative, they are eager to collaborate with other organizations that align with their cause.
The construction of the prison has been a divisive issue in Letcher County and beyond. Supporters argue that the prison would bring economic development to the region, promising job creation and infrastructural improvement. Critics, however, remain skeptical of the promised benefits and are particularly concerned about the environmental and health impacts of the project.
This new grassroots campaign adds to the growing chorus of voices opposed to the project, signifying that the debate over the Letcher County prison is far from over.
In a region seeking economic revitalization, the question of whether a federal prison is the best path forward remains uncertain. What is clear, however, is that the newly formed No New Letcher Prison Campaign will be at the forefront of this discussion, advocating for alternatives to the proposed prison and the redirection of the earmarked funds.
---
Image from No New Letcher Prison
Recommended Posts
Sat, September 30, 2023
Fri, September 29, 2023
Fri, September 29, 2023