University of Kentucky Boosts Student Pay Amid Campaign for Better Wages, But Advocates Say It's Not Enough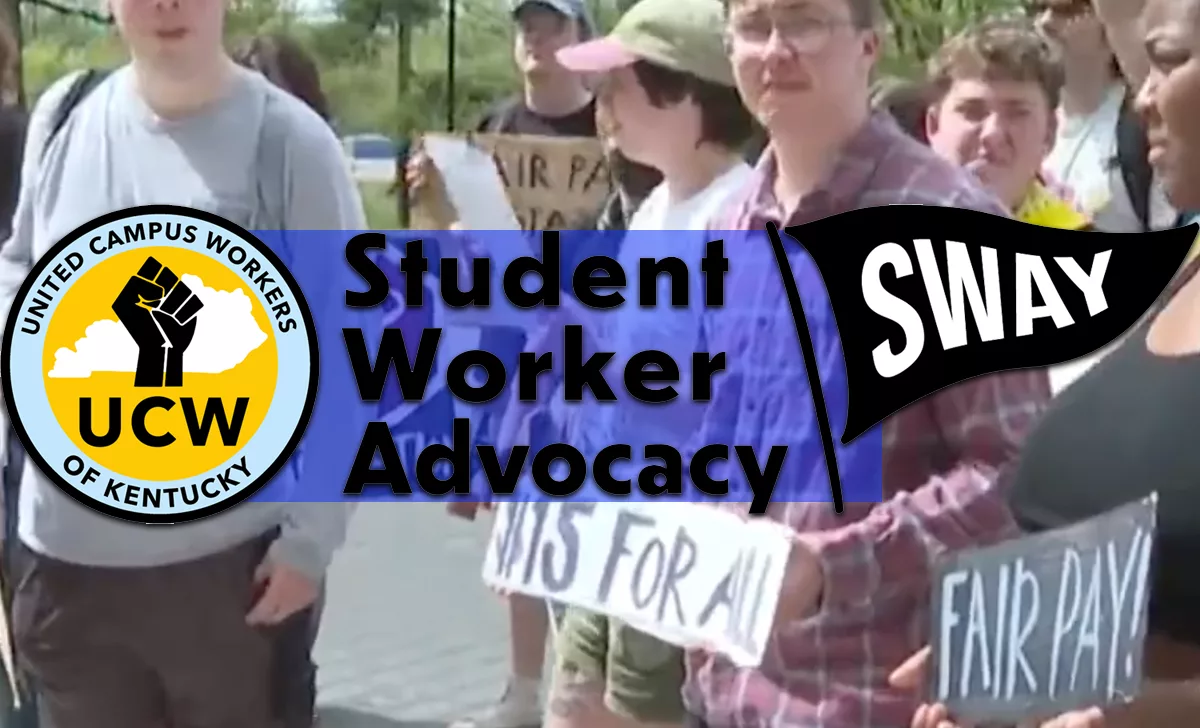 LEXINGTON, KY – In a stride towards economic justice, the University of Kentucky (UK) has announced significant wage increases for student workers on campus, raising the minimum pay to $12 per hour. However, members of the United Campus Workers of Kentucky (UCW), who have been vigorously advocating for improved working conditions, assert that the increments fall short of a living wage.
The increase, which constitutes a 45% wage hike for students under the Federal Work Study program, has been welcomed by many, but still does not meet the UCW's demand for a $15 per hour living wage. The augmentation will benefit students in a variety of roles, including library and lab workers, campus recreation workers, and tutors.
This decision comes in the wake of a sustained campaign spearheaded by the UCW that began in October of last year. The campaign included organized rallies, petitions, and peaceful demonstrations, including a sit-in at a UK Board of Trustees meeting.
The University's announcement was accompanied by words of encouragement and relief from student workers. Sophia Price, a UCW member and undergraduate student worker said, "As an employee at the UK Recreation Facilities, I'm included under the wage increase implemented by the Office of Student Success. This raise means I'll be able to work less hours, and be less stressed about my finances while getting my degree."
The UCW's persistent activism culminated in April with a rally on campus that concluded with the delivery of a petition containing over 800 signatures to University President Eli Capilouto.
The wage increment is part of a broader compensation increase in UK's budget, which for the tenth time in eleven years includes employee compensation increases. Nearly $30 million has been allocated from central sources over the last two years for pay raises, marking the most substantial investment in more than 15 years. Furthermore, UK will invest an additional $12 million in healthcare, totaling some $200 million for health coverage in the 2023-24 academic year. Baseline graduate stipends are also part of the investment, based on national benchmarking data by academic discipline.
While these increases are substantial, UCW advocates are not satisfied. Quinn Troia, an undergraduate member of UCW, noted that the university's budget for the 2023-24 fiscal year has surged to a record $6.8 billion, including hikes in tuition and student housing costs. Troia insisted that the university has the resources to meet further demands, including paid sick leave and the establishment of official processes for student workers to file grievances and contest unfair dismissals.
UCW, in their press release, acknowledged the wage increase as a victory but emphasized the need for continued advocacy. "This is a huge win for our campaign," stated Troia. "But the work is not over. Together, we will continue to advocate for better working conditions for student workers and all other workers on UK's campus."
President Capilouto, while announcing the budget, said, "This budget is an example of promises made and promises kept — for all those we serve throughout the Commonwealth. I am confident with the continued compassion and commitment of our people and our community that we can meet this moment as long as we remain focused on the mission that has guided our path for nearly 160 years: to advance Kentucky in all that we do."
As the university takes steps in the direction of fairer compensation, the UCW remains steadfast in its commitment to achieving a living wage and better working conditions. Their campaign, it appears, continues unabated.
Recommended Posts
Fri, September 29, 2023
Fri, September 29, 2023
Thu, September 28, 2023