A Step Towards Affordable Housing in Lexington, But For Whom?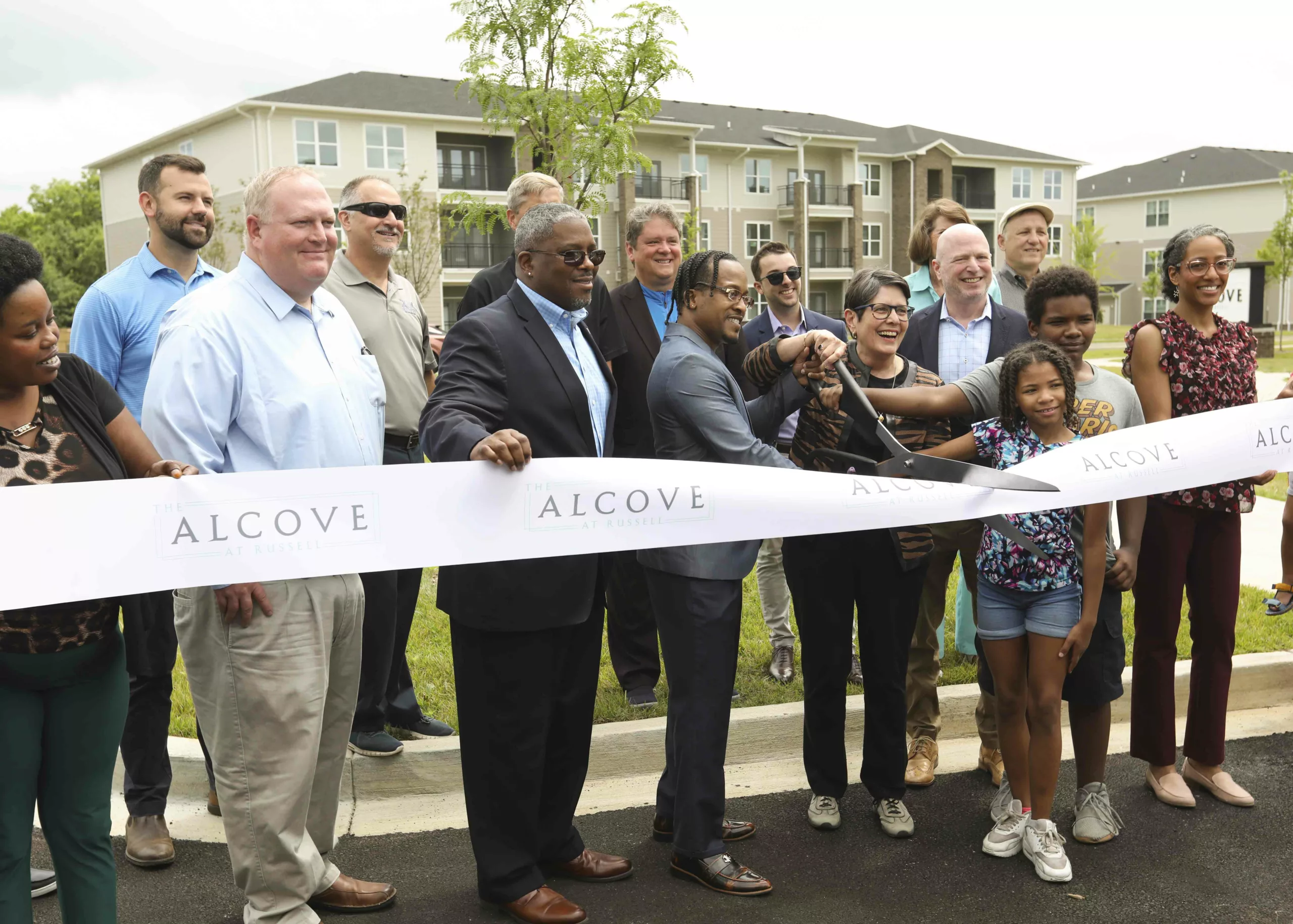 LEXINGTON, Ky. — Amidst a national backdrop of soaring housing prices and shortages, Lexington is striving to counteract the crisis. With its recent unveiling of The Alcove at Russell, a $46 million affordable housing complex, the city is taking a monumental stride. But some locals wonder if this development is truly within reach for the very community it's nestled in.
Last month, the Winburn neighborhood greeted the Alcove, an eight-building complex complete with a clubhouse and playground. Developed by LDG Development, the Alcove boasts 202 units comprising one, two, and three-bedroom apartments. It's marketed as affordable for those earning up to 60% of Lexington's area median income (AMI), which translates to an annual income ceiling of $53,380 for a family of four.
However, as reported earlier in The Lexington Times, the housing affordability crisis is by no means exclusive to large metropolitan areas. Smaller cities and towns across the country, like Lexington, are grappling with similar challenges. As demand outpaces supply, prices have surged, leaving many citizens struggling to find affordable housing. The situation in Lexington has been especially bleak for lower-income households.
With the 2020 Census pegging the median household income in the Winburn neighborhood at $42,706, it's worth probing the Alcove's purported affordability. Lexington's AMI sits at roughly $90,000. When the eligibility for renting at the Alcove is predicated on the latter, it raises questions about whether the residents of Winburn, the very area the development is situated in, can actually afford to live in these new units.
The Alcove's monthly rent for a one-bedroom unit starts at $929. For many Winburn households, this rent might stretch their budgets uncomfortably thin. Oliver Mabson, the Alcove's apartment manager, regards the complex as an opportunity for the neighborhood to have a "fair shot" at decent living standards. However, when juxtaposed against Winburn's median income, the Alcove's rents may not necessarily align with the economic realities of many local residents.
Chris Dischinger, co-founder of LDG, emphasizes that "everyone deserves a safe, affordable home". Indeed, secure housing is vital for positive health outcomes and educational achievements among children. However, as The Alcove opens its doors, one wonders if the "affordable" label is more in sync with Lexington's broader statistics rather than Winburn's more modest means.
As Lexington makes earnest strides in addressing the affordable housing crisis, it is imperative to keep a close eye on the balance between broad regional income averages and the economic realities of specific neighborhoods. Truly inclusive solutions should be aimed at serving the community they inhabit.
Only time will tell if the Alcove becomes an accessible beacon for Winburn or a reminder of the nuances in housing affordability metrics.
---
Photo: Ribbon cutting at The Alcove. (LFUCG photo)
Recommended Posts
Sat, September 30, 2023
Fri, September 29, 2023
Fri, September 29, 2023