Legislative committee issues report on juvenile justice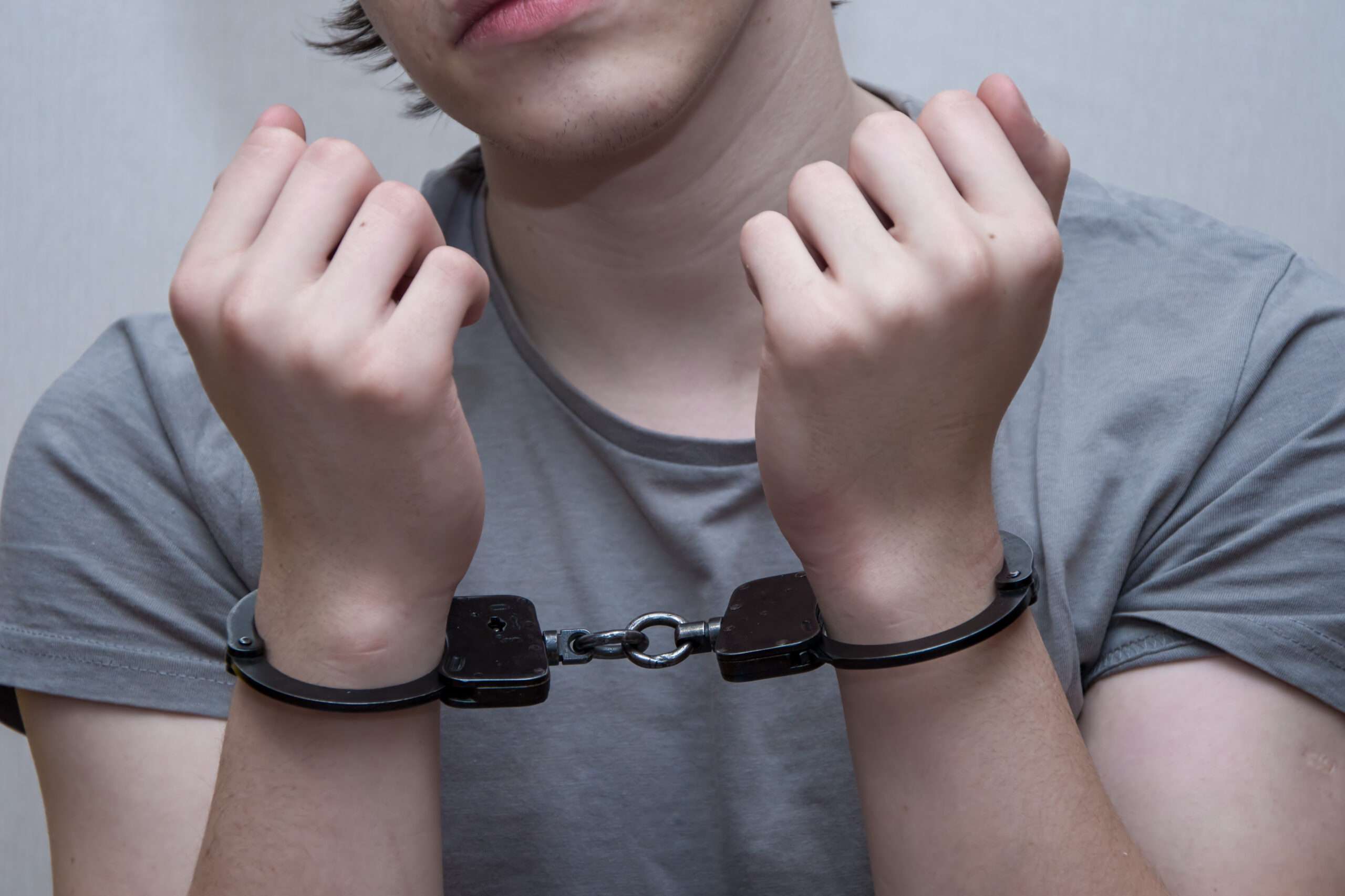 by LRC Public Information Office
FRANKFORT — The Legislative Oversight and Investigations Committee has approved more than two dozen recommendations to help stabilize Kentucky's troubled juvenile justice system following fires and a riot at two state detention centers last year.
In a report adopted Friday, the committee is calling for more top-down oversight of detention facilities, more training for staff, better monitoring of staff grievances and work hours, and improved tracking of offenders and serious incidents.
Those are just some of the 30 recommendations from a nine-month investigation into Kentucky's regional juvenile detention centers, which function as jails for juvenile offenders. All eight centers operate under the state Department of Juvenile Justice (DJJ).
A copy of the report is available on the Legislative Research Commission's website. A full list of the recommendations appears in the executive summary, and a list of major conclusions begins on page 4 of the document.
The Legislative Oversight and Investigations Committee serves as the main investigative committee for the Kentucky General Assembly. The 16-member panel – comprised of legislators from both the House and Senate – has authority to review the operations of all state agencies, including their programs and funding structure. 
In October, committee members directed staff to investigate two fires and an escape that occurred at the Jefferson Regional Juvenile Detention Center in August. The investigation was expanded to include all eight facilities after a riot erupted at the Adair Regional Juvenile Detention Center in November.
Friday's report concludes that various factors contributed to the incidents at Jefferson Regional. It notes that the building was not designed for secure detention and that a breakdown occurred in supervision and staffing.
The riot at Adair Regional began after a staff member unlocked an offender's cell to provide toilet paper, according to the report. However, other factors such as the recent transfer of 13 offenders from Jefferson Regional also played a role.
Across DJJ, investigators also found that detention centers lack fully automated systems to track offenders, report incidents, or to collect and analyze data related to federal accreditation standards.
In addition, the offender booking system is obsolete, and DJJ relies on internal processes for employees to report allegations of neglect and abuse of juveniles in custody, the report concludes. It also identifies mental health services and staffing ratios as two important areas for further review.
Committee members voted 11-0 to adopt the report on Friday after hearing testimony from Kerry Harvey, secretary of the Kentucky Justice and Public Safety Cabinet, and DJJ Commissioner Vicki Reed. The justice cabinet oversees DJJ in the state executive branch.
Harvey told lawmakers that the cabinet agreed with most of the committee's recommendations and that areas of disagreement are not fundamental to the conclusions of the report.
"There's been a lot of work involved in that on both sides," he said. "I think we've opened the books. We've been transparent. We've made no effort to hide anything. And it's been a good process because of that, and I think it's a productive report because of the work of your staff and because of the work of mine."
Lawmakers questioned Harvey over some of the details in the investigation, however.
Senate Majority Caucus Chair Julie Raque Adams, R-Louisville, was among several who cited concerns about staffing problems within detention facilities.
"Are we going to just accept the fact that we have staffing challenges, particularly as they relate to Jefferson, or are we going to have some creative approaches to how we solve those staffing changes," she asked.
Harvey pointed to recent raises that have improved the starting pay of frontline detention workers from around $30,000 to $50,000 annually. But he said more work is needed to make sure salaries are competitive within local labor markets, particularly in areas such as Jefferson County.
"I agree with you that we have to use every creative tool we can think of to recruit in colleges, to recruit in high schools, and we are doing that," he said. "I think that there's all sorts of things we can do to try to be creative, but it's always going to come down to a competitive compensation package."
Senate Minority Caucus Chair Reginald Thomas, D-Lexington, agreed that a $50,000 salary is not as attractive in some areas of the state. He also said juvenile offenders present more risk to detention workers than in the past.
"We were seeing a different type of juvenile now come through the system than we did 20 years ago," he said. "…The kind of juvenile offender that we're seeing coming in now is a more violent offender."
Other legislators raised concerns over training and data management at DJJ.
Rep. Adam Bowling, R-Middlesboro, noted that when juveniles were abruptly transferred to Adair Regional just before the riot, three members of the same gang where placed in a pod together. Bowling, who co-chairs the committee, asked if that same lapse could occur again.
"Would that happen today, or would that be caught," he said.
Harvey said DJJ staff have been training with experts from adult corrections on strategies for identifying security threats among offenders.
"So we would be better at identifying members of the security threat groups today," he said. "But can I promise you we could separate them? Absolutely not because there's too many of them, and we have eight facilities. And you have to remember these are small facilities."
Rep. Matt Lockett, R-Nicholasville, asked if the failure of staff to complete incident reports and intake forms correctly was due to a lack of training or a disregard of protocol. 
Harvey attributed the problem to staff and time limitations, but added that it's "unacceptable because I think these reports are absolutely essential."
Lockett said that filling out forms correctly is vital in preventing other incidents moving forward.
"That's probably the last thing they want to do when they leave, but it's important in terms of getting that information right, and I would encourage you to emphasize that to them," he said.
The General Assembly passed two major bills during the 2023 legislative session to overhaul juvenile justice in Kentucky. 
House Bill 3 states that juveniles charged with a violent felony offense must be detained for up to 48 hours, beginning July 1, 2024. The bill also seeks to improve parental accountability, expand mental health interventions and enhance options for restorative justice.
Senate Bill 162 requires DJJ to establish adequate contracts to ensure timely access to institutional treatment for children with severe emotional disturbances or mental illnesses. It also mandates access to mental health professionals for children in crisis who are residing in detention facilities.
Combined, the two bills provided more than $75 million to improve multiple areas within the system, including salaries, automation, security, diversion programs, transportation and operations.
---
Photo: Adobe Stock
Recommended Posts
Wed, September 20, 2023
Wed, September 20, 2023