Highway work zone safety on Transportation committee's radar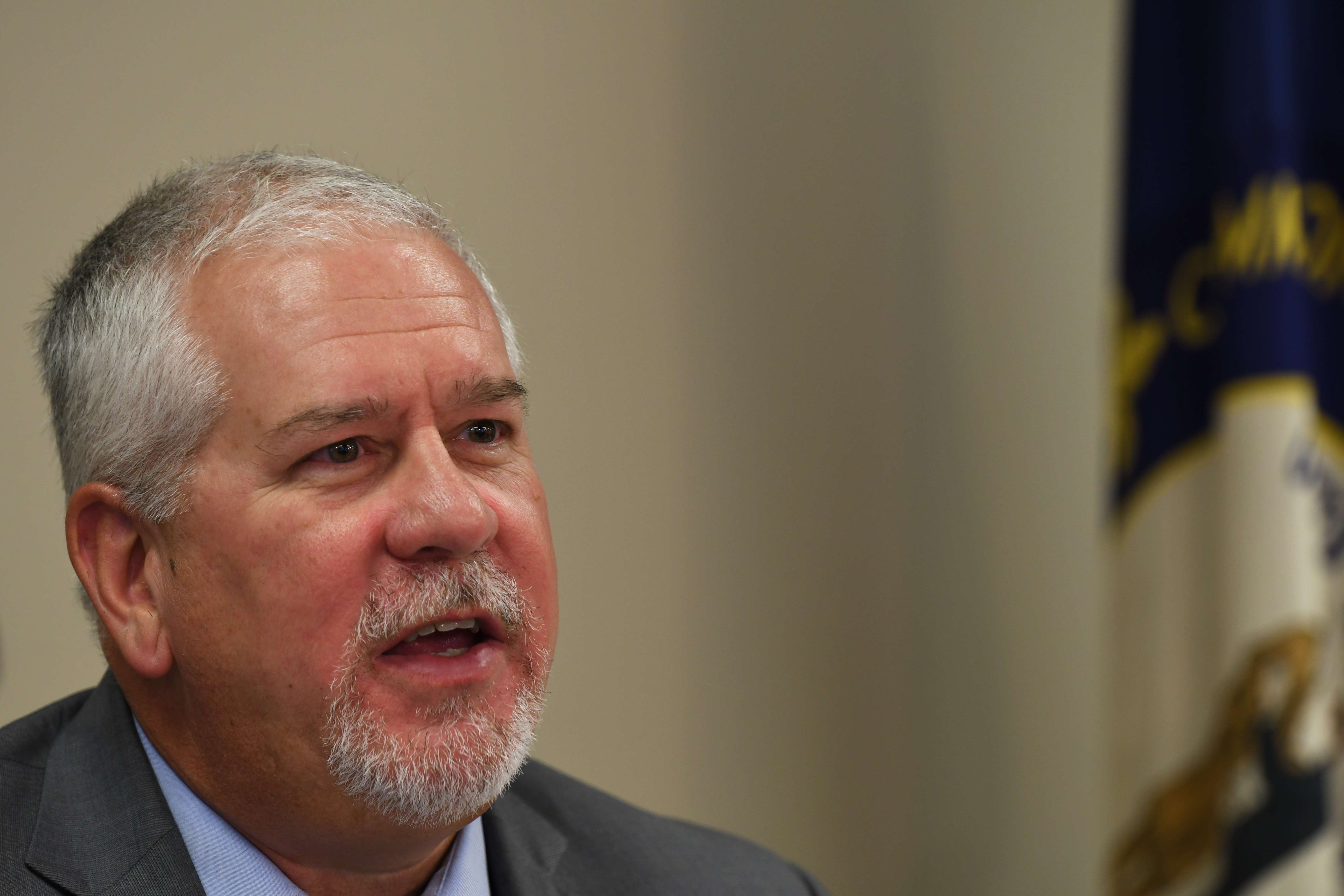 by LRC Public Information Office
FRANKFORT — In 2022, more than a thousand crashes occurred in highway work zones in Kentucky, with five of those crashes resulting in a fatality.
Officials with the Kentucky Transportation Cabinet shared those statistics with the Interim Joint Committee on Transportation on Tuesday. Several lawmakers on the committee said they hope to fix Kentucky's highway work zone safety problems in the 2024 legislative session.
Joe Plunk, chief district engineer for the cabinet's district 3, said the number of vehicles driving into work zones is on the rise. He said current state laws on work zone violations are difficult to enforce.
"There is a lack of ability to enforce these work zone protections as work zone violations are treated just like any other traffic violation," Plunk said. "In other words, they must be caught in the act."
Officials shared several examples of state highway workers and contractors being injured or even killed by motorists who didn't pay attention to traffic cones, signage or speed limits. In some cases, drivers intentionally injured a worker.
"Anything you can do to increase the safety of our employees and any work zone employees is critical," said Deneatra Henderson, chief district engineer for district 2.
Committee co-chair Rep. John Blanton, R-Salyersville, said he's worked with the cabinet over the last three years on legislation to put cameras in work zones to catch motorists who violate the law.
Blanton said legislators have a duty to protect people throughout the Commonwealth.
"If cameras aren't the answer, then give me something that is," he said. "I'm not married to cameras. I'm married to finding safety for our workers in our work zones. Provide me something that we can do to create a safer work environment."
Blanton also said he's in favor of increasing fines for work zone-related traffic violations.
"Let's start making it hurt where it hurts us the most: our wallets," he said. "Maybe that'll grab some people's attention."
Senate Minority Whip David Yates, D-Louisville, said he is in favor of Blanton's work zone camera proposal. He would like to see a pilot program to ensure accountability and oversight.
"Watching state after state do the pilot program, they're showing they work. They slow things down," he said.
Rep. Samara Heavrin, R-Leitchfield, also expressed concerns on work zone safety and the need for the general assembly to act during the meeting.
"I'm afraid we're going to keep trying to have this conversation and nothing's going to get done and more people are going to get killed because we can't come to an agreement," she said. "What can we do in the meantime to come up with a short term solution while we figure out the long term solution?"
The next Interim Joint Committee on Transportation meeting is scheduled for 1 p.m. on Aug. 1.
For more information, visit legislature.ky.gov.
---
Photo: Committee co-chair Rep. John Blanton, R-Salyersville, sharing his idea for highway work zone camera legislation.(LRC PIO)
Recommended Posts
Fri, September 29, 2023
Fri, September 29, 2023
Thu, September 28, 2023