Troubling deficiencies revealed in Lexington nursing homes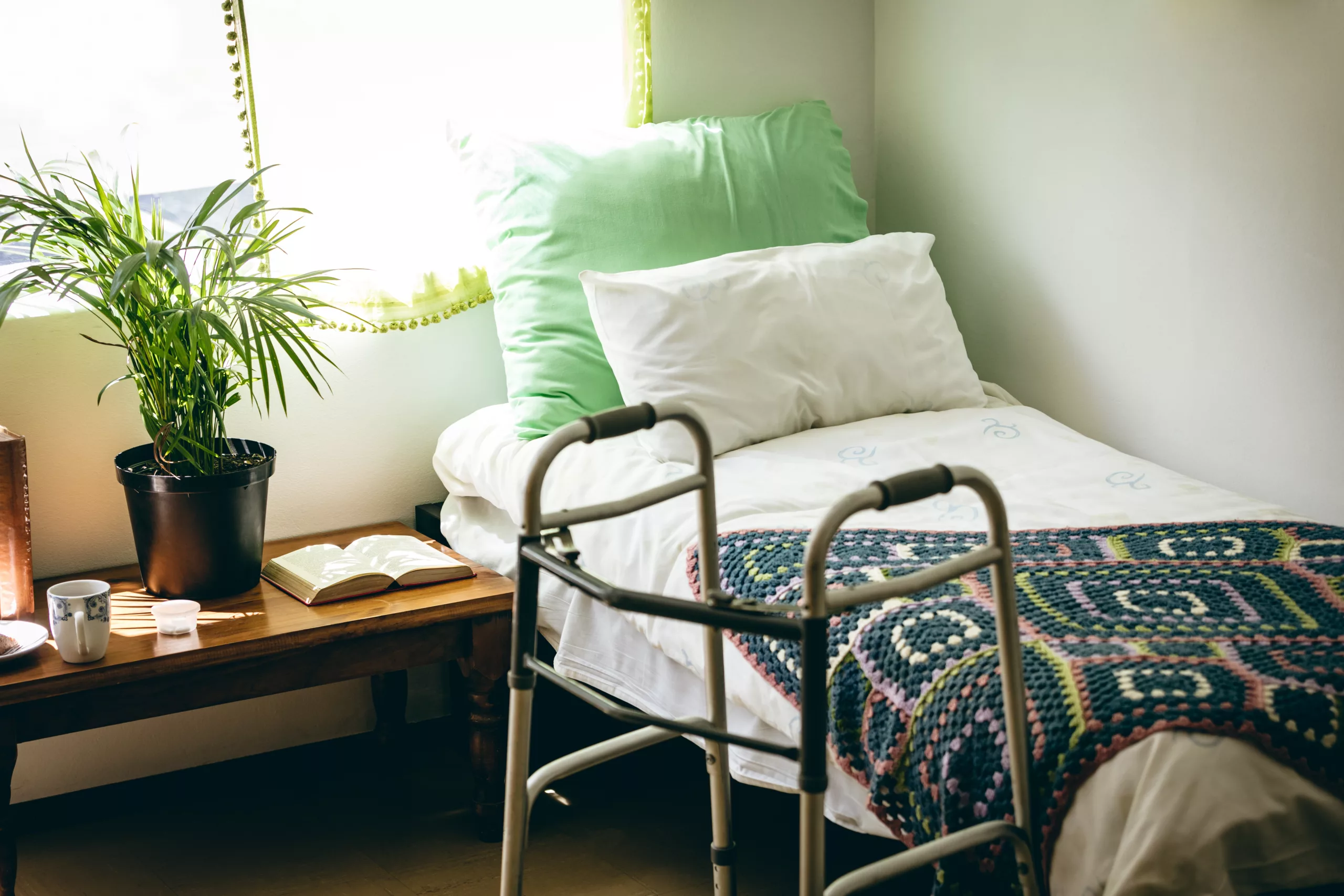 LEXINGTON, KY – An in-depth study by ProPublica has revealed a disturbing array of deficiencies within nursing homes across Kentucky, with specific instances of negligence reported in several facilities in Lexington. The data offers a revealing glimpse into the systemic issues plaguing eldercare facilities in the state and the city.
Statewide, out of 277 total homes, 72 have been flagged for serious deficiencies, and 198 have shown infection-related deficiencies. These oversights have resulted in approximately $10.4 million in penalties and 26 payment suspensions. On a positive note, 84% of nursing home staff are fully vaccinated against COVID-19, providing a vital layer of protection for residents.
In Lexington, the situation at certain nursing homes is particularly alarming. At the top of the list is Sayre Christian Village Nursing Home, with 21 reported total deficiencies. Northpoint/Lexington Healthcare Center and Mayfair Manor followed closely, each with 20 and 19 total deficiencies respectively.
Perhaps more concerning are the number of facilities with serious deficiencies. Mayfair Manor, Northpoint/Lexington Healthcare Center, and Homestead Post Acute all reported serious deficiencies, which are often indicative of more grave conditions.
Northpoint/Lexington Healthcare Center, in a September 2021 report, was fined $14,508 for an infection control deficiency. The report indicated a failure to implement an infection prevention and control program, putting some residents in immediate jeopardy.
Likewise, Homestead Post Acute faced a fine of $13,681 in March 2021 for a Resident Assessment and Care Planning Deficiency and a Quality of Life and Care Deficiency. The nursing home failed to develop and implement a complete care plan, and did not ensure an area was free from accident hazards, thereby causing immediate jeopardy to resident health or safety, the report says.
Meanwhile, Mayfair Manor was hit with a fine of $8,765 in April 2022 over three deficiencies. In addition to a Resident Assessment and Care Planning Deficiency and a Quality of Life and Care Deficiency, the home was cited for a Freedom from Abuse, Neglect, and Exploitation Deficiency for failing to protect each resident from all types of abuse, the report says.
ProPublica's findings underscore the pressing need for urgent intervention and improved regulation in nursing homes. Residents' safety and well-being must be the top priority for these facilities, and this report shines a spotlight on those that have fallen far short of this standard.
Compounding matters, a recent report by the Herald-Leader's John Cheves highlights the perilous state of Kentucky's nursing home inspection crisis amidst worsening their conditions. Amid accusations of neglect, a shocking 73% of Kentucky's 277 nursing homes have gone uninspected for more than two years, a staggering difference compared to the national average of 11%.
This failure to inspect becomes more alarming when considering cases like the now-closed Hillcreek Rehabilitation in Louisville, which faced accusations of horrific conditions and resident mistreatment. Kentucky's severe shortage of inspectors since the COVID-19 pandemic in 2020 has potentially exacerbated problems in facilities across the state.
These revelations underscore the importance of public awareness and intervention by regulatory bodies. It is our collective duty to ensure that the most vulnerable among us are cared for with dignity, respect, and utmost safety.
All Fayette County Nursing Homes
Data for this report was provided by ProPublica.
2710 Man O' War Boulevard, Lexington, KY 40515
4 total deficiencies  ·  0 serious deficiencies  ·  $650 total fines
3300 Tates Creek Road, Lexington, KY 40502
19 total deficiencies  ·  2 serious deficiencies  ·  $8,765 total fines
1608 Versailles Road, Lexington, KY 40504
16 total deficiencies  ·  2 serious deficiencies  ·  $16,644 total fines
700 Mason Headley Road, Lexington, KY 40504
9 total deficiencies  ·  0 serious deficiencies  ·  $2,925 total fines
Northpoint/Lexington Healthcare Center
1500 Trent Boulevard, Lexington, KY 40515
20 total deficiencies  ·  1 serious deficiency  ·  $15,158 total fines
Signature Healthcare At Tanbark Rehab & Wellness C
1121 Tanbark Road, Lexington, KY 40515
5 total deficiencies  ·  0 serious deficiencies  ·  $2,925 total fines
1608 Hill Rise Drive, Lexington, KY 40504
14 total deficiencies  ·  0 serious deficiencies  ·  $650 total fines
Sayre Christian Village Nursing Home
3775 Belleau Wood Drive, Lexington, KY 40517
21 total deficiencies  ·  0 serious deficiencies  ·  $663 total fines
2020 Cambridge Drive, Lexington, KY 40504
14 total deficiencies  ·  0 serious deficiencies  ·  $27,365 total fines
Bluegrass Care & Rehabilitation Center
3576 Pimlico Parkway, Lexington, KY 40517
17 total deficiencies  ·  0 serious deficiencies  ·  $9,887 total fines
Lexington Premier Nursing & Rehab, Llc
2770 Palumbo Drive, Lexington, KY 40509
7 total deficiencies  ·  0 serious deficiencies  ·  $650 total fines
Cardinal Hill Skilled Rehabilitation Unit
2050 Versailles Road, Lexington, KY 40504
2 total deficiencies  ·  0 serious deficiencies  ·  $650 total fines
2531 Old Rosebud Road, Lexington, KY 40509
4 total deficiencies  ·  0 serious deficiencies  ·  $650 total fines
1376 Silver Springs Drive, Lexington, KY 40511
15 total deficiencies  ·  0 serious deficiencies  ·  $650 total fines
---
Photo: Adobe Stock
Recommended Posts
Sat, September 16, 2023
Fri, September 15, 2023
Fri, September 15, 2023