Fayette school board approves superintendent's evaluation, hears construction updates at meeting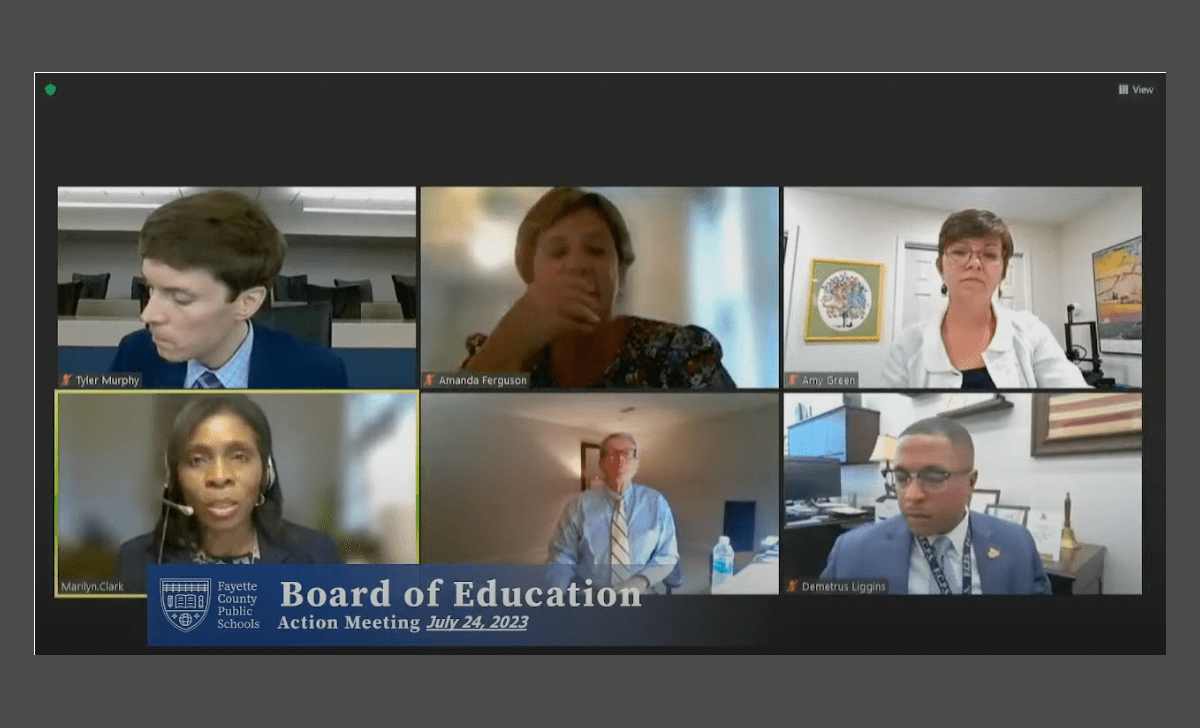 LEXINGTON, Ky. — The Fayette County Board of Education held its regular meeting on Monday, where the board unanimously approved the annual evaluation of Superintendent Demetrus Liggins, heard a construction update, and passed its legislative priorities for the 2024 session of the Kentucky General Assembly.
The board hailed Liggins for his commitment to the district and acknowledged his successes and progress over the past year. "We appreciate the fact that change does not happen overnight and requires intentional actions. We firmly believe that Dr. Liggins embraces these challenges daily, with passion and commitment," board Chair Tyler Murphy said in a statement.
Superintendent Liggins, lauded for his leadership in advancing Diversity, Equity, Inclusion, and Belonging initiatives, was also commended for expanding academic services for learners at all levels, from early childhood through secondary school.
Nevertheless, the board stressed the need for ongoing work in strengthening relationships and communication between the board and the superintendent, further public engagement initiatives, and a more consistent review of data.
In addition, the board laid out its legislative priorities for the upcoming session of the Kentucky General Assembly, with a focus on education funding, school choice, student supports, and backing for teachers and staff. The plan was presented by district lobbyist Abby Piper of Piper Smith.
The board further highlighted priorities at the federal level, including increased funding for career and technical education and designated groups such as students with special needs and English learners. "We appreciate your advocacy and work for us," board Chairman Tyler Murphy said to Piper and her team.
Superintendent Liggins' report included updates from the district's Chief of Student Support Services Dedeeh Newbern on the summer's Student Support Professionals Institute and Jesse Mettille, director of Professional Learning, who highlighted recent staff development sessions.
On the construction front, Myron Thompson, the district's chief operating officer, presented updates on two significant projects: the construction of a middle school in the Hamburg area and the renovation of the former Herald-Leader building on Midland Avenue for a new Career & Technical Education (CTE) center.
Other action items on the meeting's agenda included the approval of the new Information Security and Privacy Program policy, aimed at protecting sensitive data through 22 security controls, and an addendum to the contract with the Lexington-Fayette County Health Department for an additional 7.5 nurse positions to increase full-time coverage in all traditional schools.
During the public comment section, citizen Heather Cherry voiced her opinions on the board's legislative priorities and later spoke about Diversity, Equity, Inclusion, & Belonging programs. Other citizens and students shared their thoughts about district facilities.
The board's summer meetings are being held virtually and are livestreamed on the FCPS YouTube channel and the district's Video on Demand service. The official minutes from the July 24 action meeting will be posted within the agenda of the next meeting of the Fayette County Board of Education.
Recommended Posts
Thu, December 7, 2023
Wed, December 6, 2023