New 'Welcome to Lexington' Sign Planned on Athens-Boonesboro Road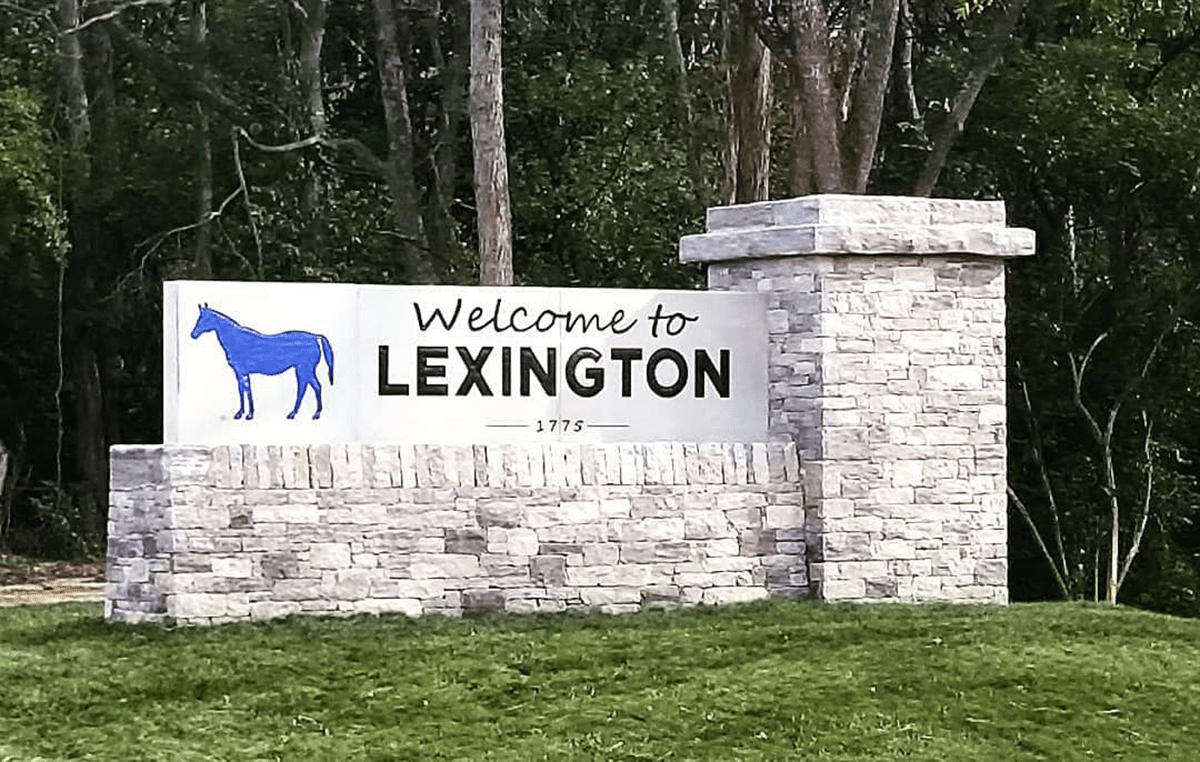 LEXINGTON, Ky. – The iconic "Welcome to Lexington" sign is set to greet visitors at a new location. Plans are now underway to construct a third stone welcome sign on Athens-Boonesboro Road, according to documents from the Lexington-Fayette Urban County Government (LFUCG).
A memo from Jennifer M. Carey, Director of the Division of Environmental Services, dated July 19, 2023, outlines a donation from Vulcan Materials to assist with the construction of the new sign. This initiative continues Vulcan Materials' tradition of supporting the sign projects with their donation of locally quarried limestone.
The limestone gift from Vulcan Materials is expected to significantly lower construction costs. Not only does it provide the resources necessary for the sign, but it also presents a piece of Lexington's local resources to residents and visitors alike.
The new Athens-Boonesboro sign follows the successful installation of similar structures on Versailles Road and Newtown Pike. The previous signs feature Lexington's trademark "Big Lex" blue horse logo, a warm "Welcome to Lexington" greeting, and the city's founding year, 1775. These creations came to fruition under the oversight of the LFUCG Corridors Commission.
Council Member James Brown, Chair of the Corridors Commission, in recent March 2023 meeting, expressed his comfort moving forward with the Athens Boonesboro location, despite initial concerns about "having to take the sign down in the future" due to other upcoming area projects. The commission plans to submit an encroachment agreement with the state and move the planned location of the sign slightly to avoid any future complications.
While the full funding details for the upcoming sign were not included in the memo, the document confirms that the limestone donation from Vulcan Materials has no budgetary impact. The donation must be approved by council and will receive its first reading at the August 15 Work Session.
The new sign is another effort by the Corridors Commission to improve the aesthetics of the main corridors leading into Lexington. Since 2015, the commission has sought to enhance the city's entrances, beginning with its first capital project — the Newtown Pike sign.
---
Photo: The "Welcome to Lexington" sign on Versailles Road in 2020. (Photo by Council member James Brown, originally published by Ace Magazine)
Recommended Posts
Wed, September 20, 2023
Wed, September 20, 2023