Kenwick neighborhood wakes up to white supremacist flyers Sunday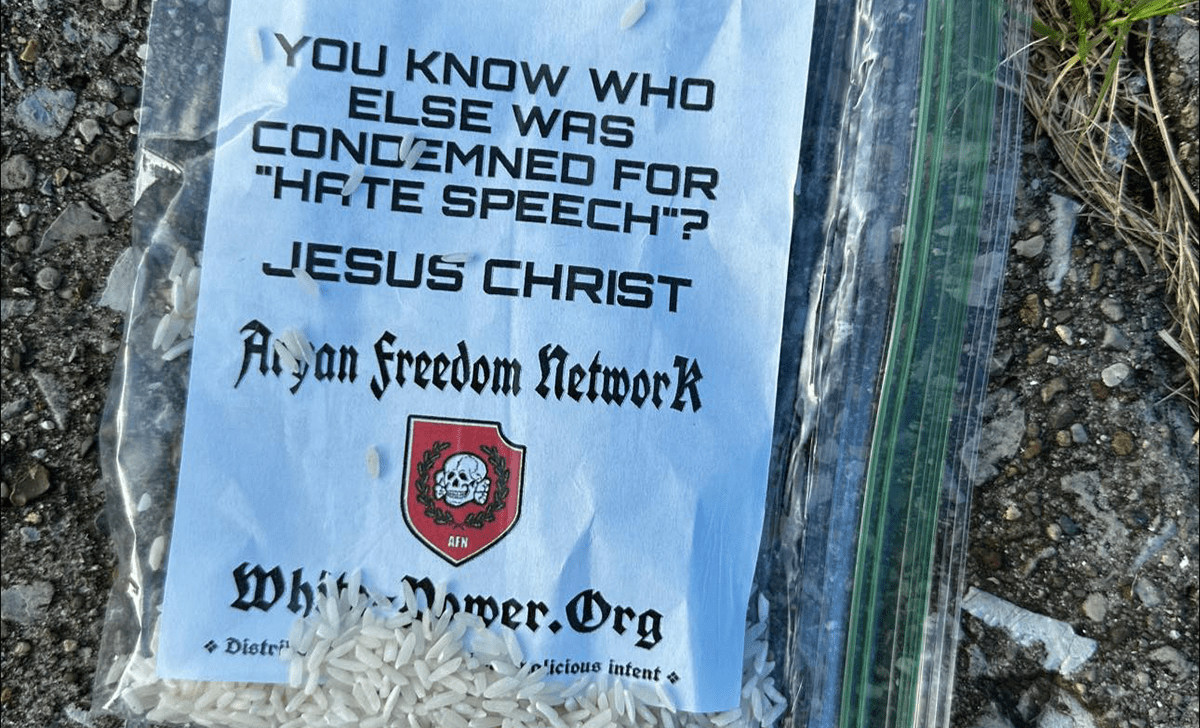 LEXINGTON, Ky. — Lexington Police are seeking the public's assistance in identifying individuals who distributed flyers promoting a white supremacy group in a local neighborhood.
Residents of the Kenwick area reported discovering baggies filled with rice and containing propaganda flyers for the Aryan Freedom Network on their sidewalks early in the morning Sunday. The flyers bore a message attempting to align the hate group with Jesus Christ, saying: "You know who else was condemned for 'hate speech?' Jesus Christ."
Along with the provocative message, the flyer also advertised the white supremacy group's name and a website for the Aryan Freedom Network.
The incident became widely known after a post was shared on the Kenwick Neighborhood Association's Facebook page, penned by a neighborhood resident. The resident urged neighbors to check any home security footage for potential identification of the suspects and to report any discovered baggies to the police.
"Neighbors, please check your cameras as you wake up this morning. These have been spread throughout the neighborhood," they wrote. They noted that they and another neighbor had already picked up and disposed of several flyers, suggesting that more might have been distributed than are currently visible.
The Lexington Police Department is actively seeking any information leading to the identification of those responsible. As they investigate this incident, they are encouraging residents to maintain vigilance and to report any suspicious activities immediately.
The targeted distribution of white supremacy propaganda represents a disturbing hate incident that law enforcement agencies take very seriously. The incident has caused concern among residents, reinforcing the importance of neighborhood watchfulness.
---
Photo credit: Alicia Alleyne, public post in Kenwick Neighborhood Association Facebook group.
Recommended Posts
Fri, September 29, 2023
Fri, September 29, 2023
Thu, September 28, 2023