Committee receives overview of AI positives, negatives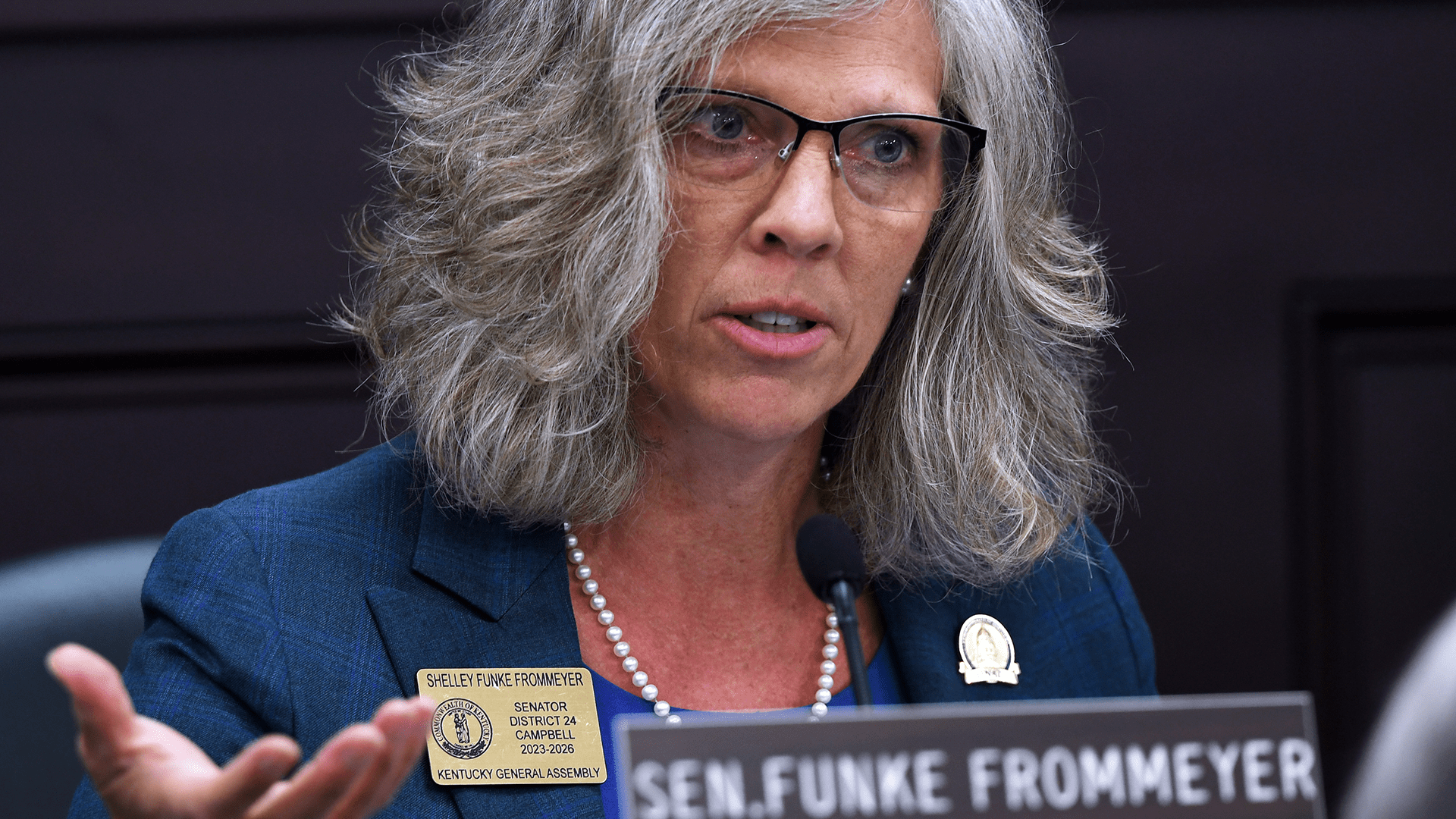 by Nancy Royden, Legislative Research Commission Public Information Office
FRANKFORT — Advocates for the commonwealth's use of artificial intelligence offered legislators an overview of new technology – some of it already in use – during a meeting of the Interim Joint Committee on Tourism, Small Business, and Information Technology.
Ben Kaner and Alicia Schollaert of Gartner, an international consulting firm, testified to the legislators Monday about ways that state agencies could implement and benefit from AI while also reducing some of the risks.
Kaner outlined many potential uses, such as data management, developing user guides, and providing multilingual resources to Kentuckians. However, he also warned that AI can provide misleading information and reflect bias in data. It also gives malign users smarter tools to attack government networks.
He recommended that lawmakers view AI as an opportunity and provide a safe space for experimentation. But governments must look to mitigate risks by keeping humans in the loop and scaling automation appropriately and in stages, he said. 
"It is an opportunity to set up Kentucky to advance significantly in a way to provide services and the service it provides to its citizens," Kaner said.
Legislators expressed a myriad of concerns over the technology during Monday's hearing. Some questioned whether AI systems could take jobs, maliciously mine data or grow smart enough to hijack government networks. Others appeared more focused on upside potential.
Sen. Shelley Funke Frommeyer, R-Alexandria, asked if AI could provide some practical tools for teaching math and reading.
"Your presentation is incredibly timely because we're grappling with so many education issues, and Kentucky continues to have some challenges, and we have fantastic teachers, but perhaps not enough teachers," she said.
Schollaert said 51% of teachers are already using AI to cut down on administrative tasks and spend more time with students. AI can help teachers come up with lesson plans and even provide one-on-one tutoring for students, she said.
Rep. Candy Massaroni, R-Bardstown, asked about data mining, noting that many parents have concerns that popular devices are already collecting data on their children.
But Kaner said if a system is set up correctly, it would prevent mining of data.
Rep. Daniel Grossberg, D-Louisville, said AI should not be banned or dismissed, and he envisions AI as a support tool, not a complete replacement for human work.
"AI is going to revolutionize the world the way that the invention of the electric generator and the electric motor did. And if you think back 120 years ago, no one could conceive what electricity did to humankind," he said. "We are just scratching the surface in this conversation."
However, Grossberg added that it's absolutely essential for lawmakers to develop protocols and guardrails. While AI is not sentient, it could be programmed for "great evil," he warned.
"That's what we need to be focused on, making sure we have oversight on who has access to the technology, what the trainings are, and have serious repercussions if someone goes off the rails with it," he said.
Rep. Kim King, R-Harrodsburg, a co-chair of the committee, said AI issues have been on her mind for months, and she expressed concern about "bad actors."
"This is a very heavy weight of responsibility that we are taking on here," she said. "So one thing that keeps coming to mind is the fiduciary responsibility we have given to professions. The ones that come to mind are lawyers, financial institutions, insurance, probably even real estate comes to mind. They have to have the best interest of the client or the people that they're representing in mind, and that's how they make decisions," she said.
Rep. Ryan Dotson, R-Winchester, said he fears AI will become "self-learning" as technology evolves and that fear is high among the general public.
"I see all the benefits of AI. It's a very powerful tool. It's going to replace industries. It's going to enhance industries. And even though it may be a powerful tool, it can also be a powerful force for us to contend with in the future," he said.
---
Photo: Sen. Shelley Funke Frommeyer, R-Alexandria, speaking about artificial intelligence. (LRC PIO)
Recommended Posts
Wed, September 20, 2023
Wed, September 20, 2023