Segregated Lexington: Then and what now?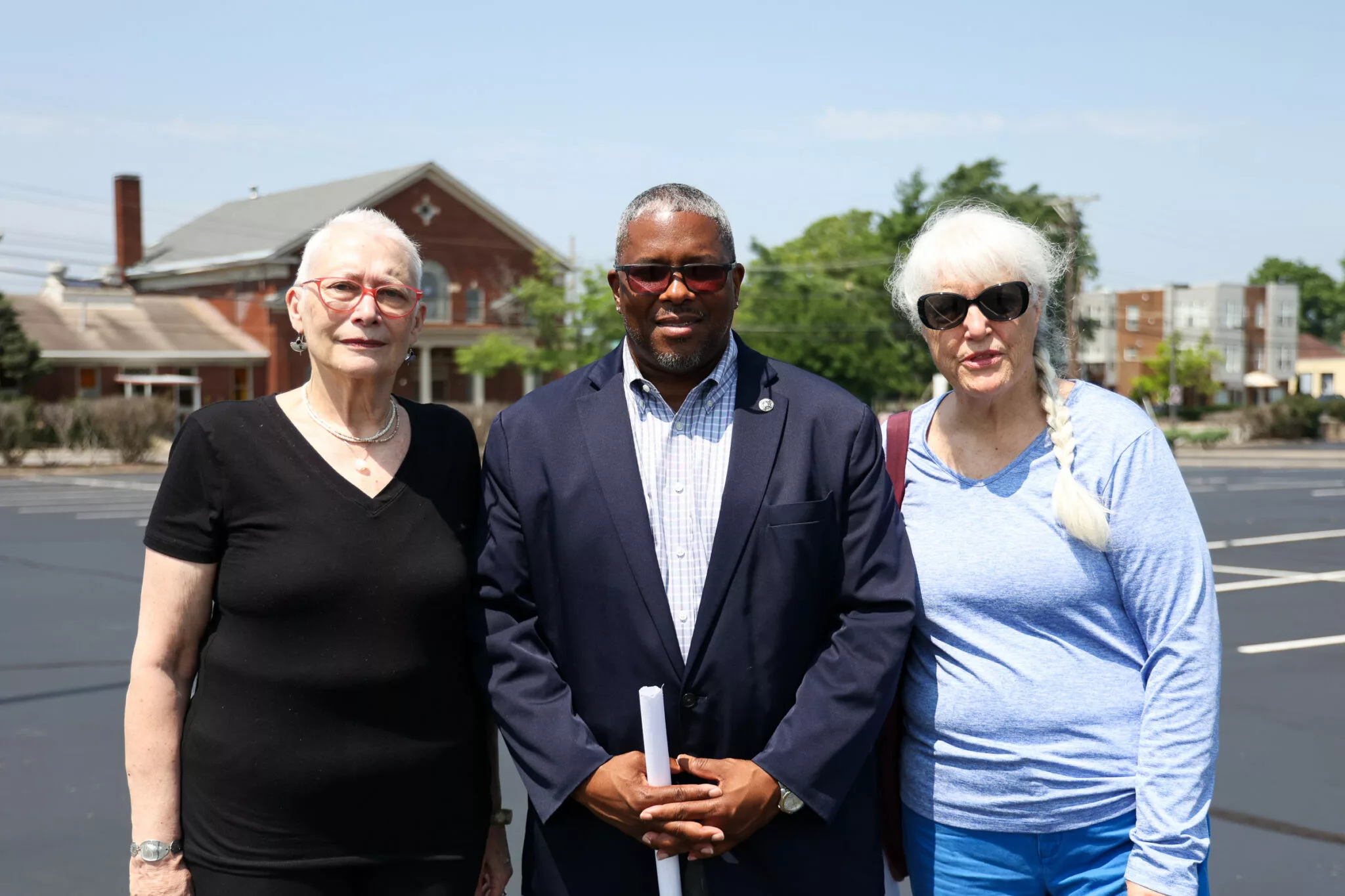 LEXINGTON — On Friday, May 17, 1907, the Lexington Leader ran an ad promoting a new subdivision. "Mentelle Park is the only perfectly appointed and finished residence park ever attempted in Lexington," it proclaimed. 
The joys of the park were extolled:  "model macadam roads … streets curbed with Bedford stone … splendid forest and shade trees on every lot." 
And there were assurances the properties would not lose their value: "Every lot … of the same high class thus assuring the same high class of residents. … No nearby steam-railroads. … No negroes can ever own property or live in the park."
This ad was uncovered by two women who set out to discover and document why Lexington housing is so segregated. The resulting website, Segregated Lexington, includes this ad and many more painful and much more current reminders of the enormous effort to create and reinforce segregated housing in Lexington that continued for decades after the development of Mentelle Park.
Barbara Sutherland and Rona Roberts document that virtually every institution connected to real estate — the federal and local governments, banks, developers and real estate agents — worked to restrict where Black people could buy and finance homes.
For example, the Federal Housing Administration (FHA), created in 1934 to help the country and the building industry revive from the Great Depression, subsidized white suburbs with low down payments and affordable long-term mortgages. But the FHA enforced segregation by insisting the races not mix — a practice known as redlining — while imposing more stringent terms for people buying in the neighborhoods the FHA approved for Black residents.
Roberts and Sutherland figure that of 15,546 lots developed in Lexington from 1945 to 1961, Black families had access to only 225 lots, or 1.45%.
By the 1940s many new developments had restrictive covenants in property deeds that limited ownership to whites. Some were even included in deeds after 1948, when the Supreme Court rejected their legality.
After that court decision, racial segregation continued to be enforced through real estate agents, lending institutions, zoning and a variety of other structural and cultural avenues. For example, they found that in one 1960 edition of the Lexington Leader newspaper, Guyco real estate had one ad for "Wish House on Beautiful Fairway… that speaks of Southern Hospitality," and another offering "Investment, Colored Property."
The 1968 Federal Fair Housing Act outlawed steering — the practice of pointing homebuyers or renters toward or away from neighborhoods based on race — but a decade later a study by the Kentucky Commission on Human Rights found it was still prevalent.
People trained for the study, who differed in almost no way but by race, approached real estate agents and apartment complexes looking for a place to live. "At the rate of two out of every three cases, blacks and whites seeking homes or apartments in Fayette County were given racially discriminatory information about the availability, prices and requirements," the KCHR reported.
In 1987, almost 20 years after steering was outlawed, the commission conducted a similar study. The rate of discrimination had dropped but remained at slightly over 38%. "It takes a long time for a law to become effective," Roberts said. 
Time to level the playing field?
"I think their presentation makes it very clear that it has not been a level playing field," said Urban County Council Member-at-Large James Brown, himself a real estate agent and one of the early supporters of Roberts' and Sutherland's work. And, he agrees, Lexington is still very segregated. Brown rejected the idea that people "self sort" based on cultural affinities. The source of the persistent segregation, he said, "is 80% economic."
Americans have traditionally built wealth through their homes, often a family's main asset. As homes appreciate, families are able to buy bigger, better houses, pay for college educations and help their kids, in turn, buy their own homes, continuing a cycle of generational wealth.
Brown has supported Lexington's investment in recent years in an affordable housing trust fund that has invested almost exclusively in rental property. Now he said, he's shifting his focus to "creating a wider path" to home ownership for historically underserved groups. "I think it not only helps stabilize families but it also helps stabilize neighborhoods."
Brown foresees "a parallel affordable housing fund that's targeted at home ownership," with funding from the private sector. He's had some conversations with financial institutions and others who might invest in it and is hopeful. "I think some folks are ready to put their money where their mouths are … helping to undo some of these historic wrongs."
Another ally in the effort to address historic wrongs is the Bluegrass Realtors, led by CEO Justin Landon. "Many people think of this as ancient history and it's just not," he said, about the history of enforced segregation in housing. "The impacts of it are something we are very much still feeling today."
There is no quick fix, he said. "It's going to take a lot of work over a protracted period of time" to address the inequities baked into the system over more than a century. "Organizationally, we're committed to doing that work."
That's starting in-house, he said, by making sure all their members see the material and understand their responsibilities both under the law and the Realtor code of ethics, which prohibits discrimination of any kind, not just in real estate transactions. 
His organization has approached the county clerk about helping to ferret out some of the restricted covenants in deeds to get them modified or removed. "They're not enforceable but the reality is nobody should ever have to go in to buy their house and see that still sitting on their deed, right?"
Landon also believes his industry must work to diversify itself. "We need more Realtors, more mortgage lenders, more title professionals who come from the communities that don't have as high home ownership rates," he said. There are a few now, "and I could name them all," which, he said, tells the whole story. The more real estate professionals from diverse communities "we can bring into the industry the more home ownership will seem like a natural, obtainable goal" for everyone, he said.
He agrees with Brown that there needs to be some kind of public-private partnership to help people whose families had been locked out of the market "begin the process of getting on that home ownership ladder," whether that's through down payment assistance or other services. 
But Landon thinks the search for solutions must go much further and deeper. "This did not happen by accident. This was public policy that was made by the government and reinforced by cultural issues," he said, and it will take changes in public policy to find solutions. 
Noting that the Realtors are the largest trade association in America, Landon suggested some legislative changes the local chapter is likely to pursue in Frankfort, including homeowner savings accounts and tax credits for first time homebuyers.
'Unequal life opportunities'
In 2020, after the police killings of George Floyd and Breonna Taylor, as the country seemed to, once again, unravel over racial tensions, Roberts and Sutherland, self-described senior citizens who have known each other for decades, "turned toward the question of what responsibility white people like us bear for the horrors of systemic racism." 
They decided to focus on Lexington and to investigate residential segregation. "We saw that race-based differences in Black and white home ownership result in unequal life opportunities that affect wealth, work, income, health, and education," they wrote on the Segregated Lexington website.
And so they set out to research and document how residential segregation came about in Kentucky's second-largest city and why it persists.
They have stayed away from suggesting "fixes," deciding instead to remain focused on their research. "We can share this little body of information with other people but that doesn't make me an expert in what to do about it, absolutely not," Sutherland said.
Awareness, Landon said, is the first step in righting wrongs, finding solutions to difficult problems, and the two women took on the hard work of raising awareness. "It's incredibly important work," he said.
And hard. "It is always difficult to be the first person to speak up in a very public way about a topic that will make people uncomfortable."
One integrated neighborhood lost
For decades, there was at least one racially integrated neighborhood in Lexington.
The South Hill area had existed since at least the 1850s, and although it included blocks that were all-Black residents and all-white residents, since the 1930s there were blocks that were home to both Black and white residents. 
Then, in the 1970s, the Lexington Center Corporation was created to build Rupp Arena to provide a new home to the Kentucky Wildcat men's basketball team right next door to South Hill. Since basketball fans would need a place to park, LCC turned its sights toward the "modest but livable homes in the three blocks closest to South Broadway," to create a vast asphalt lot, according to Segregated Lexington. 
Although this was the era of urban renewal and slum clearing, the blocks were hardly slums. A 1971 planning commission study found that only 7.6% of the homes could be termed dilapidated.
Still, in November 1974 the Urban County Council backed LCC's plan, setting off three years of protests, acrimonious public meetings, and lawsuits," the authors, Barbara Sutherland and Rona Roberts, note. Ultimately, though, LCC won.
The result, they write, was that 580 residents of this small, stable, integrated neighborhood of modest homes, had to move. 
As Roberts and Sutherland sum it up, "the neighborhood was demolished, the residents were relocated, and Rupp Arena got its parking lot." 
Log in to history
The Digital Access Project aims to digitize more than 60,000 pages of Fayette County records from the late 1700s through 1865, many providing information about chattel slavery in Kentucky.
Deputy Clerk Shea Brown is the director of the project, a collaboration by the University of Kentucky's Commonwealth Institute of Black Studies, the Lexington Black Prosperity Initiative and the Fayette clerk's office.
---
Top photo: From left, Rona Roberts, Councilman-At-Large James Brown and Barbara Sutherland stand on the site of what once was the racially integrated South Hill neighborhood, now the Rupp Arena parking lot. (Kentucky Lantern photo by Abbey Cutrer)
Republished from The Kentucky Lantern under Creative Commons license CC BY-NC-ND 4.0.
Recommended Posts
Sat, September 30, 2023
Fri, September 29, 2023
Fri, September 29, 2023