State education committee hears from Kentucky math center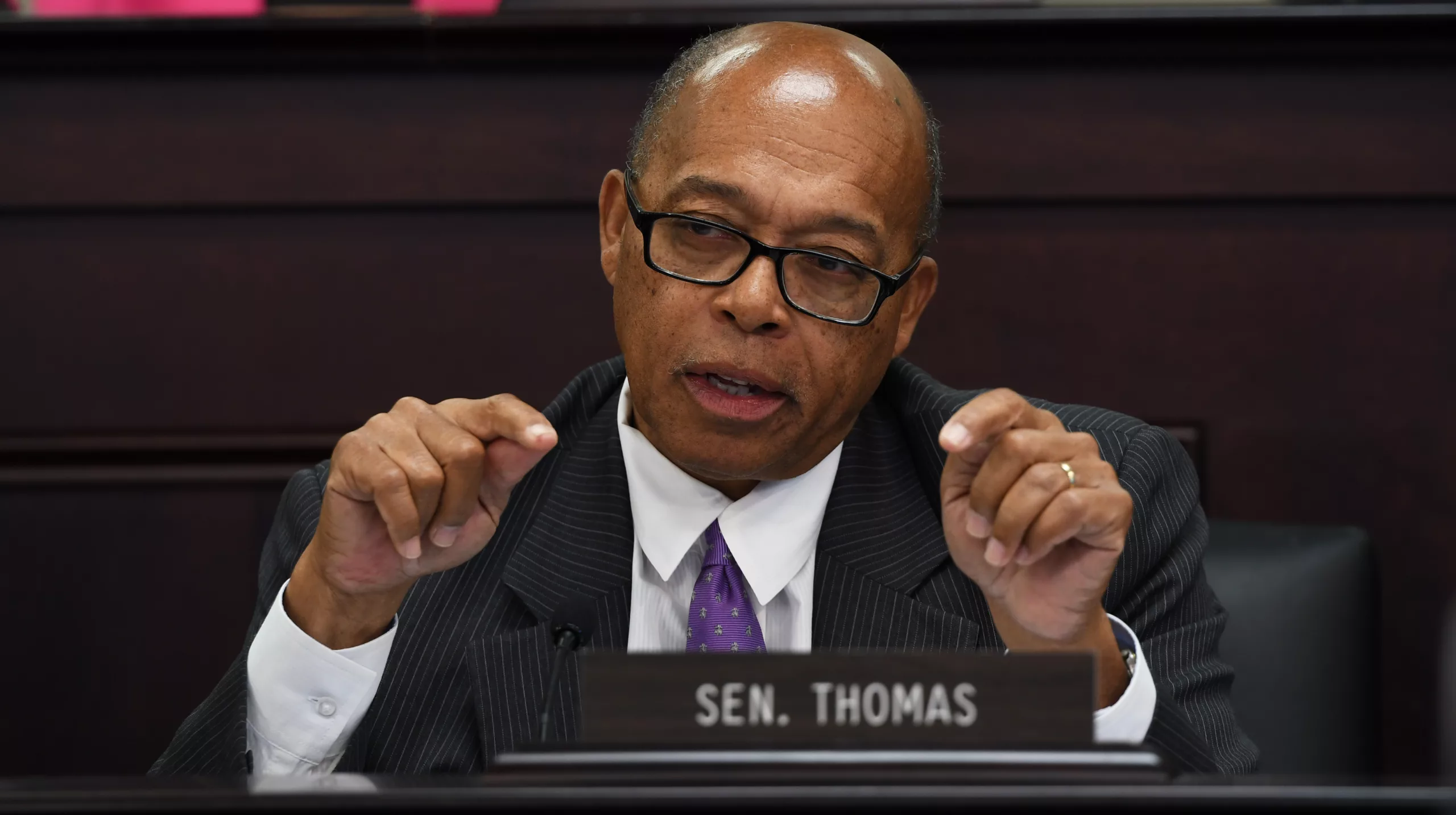 by Nancy Royden, Legislative Research Commission Public Information Office
FRANKFORT — The Interim Joint Committee on Education heard from supporters of the Kentucky Center for Mathematics on Tuesday about efforts to improve numeracy throughout the commonwealth.
The center was established at Northern Kentucky University through state funding in 2006, and it provides services for teachers and anyone else interested in mathematics. It also receives grant money, according to the organization's executive director, Kelly Stone DeLong.
"We really focus on that math intervention. We focus on diagnostic assessment, coaching, and mentoring is really an important part of what we're doing. And that's becoming more and more of what we're working on and other instructional strategies to address students' needs," she said.
Over the past three years, nearly 2,200 teachers have participated in 2,293 hours of professional learning through KCM.
Amanda Holbrook, a math teacher at Martha Jane Potter Elementary School in Letcher County, testified that KCM helped teachers and students get back to learning following flooding that destroyed the school in 2022.
"She brought in truckloads of brand new, hands-on math materials and calculators for our students. She fully equipped our teachers with the materials they need to teach mathematics. With the help of Kelly and the Kentucky Center for Mathematics, our students began the year with good, quality math instruction," she said.
KCM provided lawmakers with statistics from 2022, compiled by the National Assessment of Educational Progress. Among Kentucky fourth graders, 75% performed at or above the NAEP basic level in math. That's down from 81% in 2019.
Sen. Stephen Meredith, R-Leitchfield, raised concerns about the downward trend, and DeLong said she's interested in studying the issue more.
Rep. Josie Raymond, D-Louisville, asked about teaching mathematics to children before they begin school and how KCM supports early educators.
"We have a pre-K curriculum and course that we did that's very popular, grounded in the research. So we would love to scale that to more places with those preschool teachers," DeLong said.
She also suggested that KCM's intent is to work with Kentucky Educational Television to benefit the state's young children.
Rep. James Tipton, R-Taylorsville, and co-chair of the committee, said one trend he's noticed on test scores is they tend to drop from elementary school to middle school to high school. He asked DeLong what causes the decline.
DeLong hypothesized that while students work diligently, they may not have secured math fluencies in the earlier grades. Then the subject becomes more complicated at the middle and the high school levels.
"The other thing is we want to have the math identity, and maybe by the time they get to middle school, then they have decided that math is not their identity," she said.
Senate Minority Caucus Chair Reginald Thomas, D-Lexington, said he recently learned about the Alabama Numeracy Act, which is designed to boost students' math skills. He said those skills are as important as literacy.
"When someone comes up and says they can't read, we're appalled by that. We can't understand that," he said. "And yet we readily accept, Ms. DeLong, when someone says, 'I can't just get math. It's too hard for me. It's something that I just can't comprehend.'''
---
Photo: Senate Minority Caucus Chair Reginald Thomas, D-Lexington, speaking on the Alabama Numeracy Act. He said similar legislation could benefit Kentucky's students. (LRC PIO)
Recommended Posts
Thu, December 7, 2023
Wed, December 6, 2023